Ann Sofie Back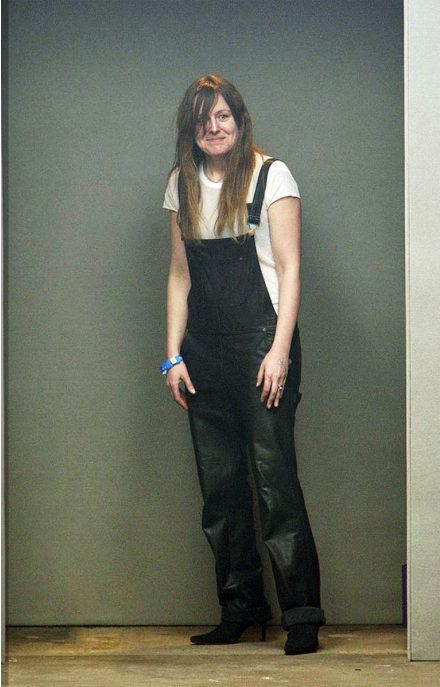 Nata in Svezia
Ha frequentato il College di Design di Beckman a Stoccolma e si è diplomata con un BA in Fashion Design. Volendo seguire una carriera nella moda, è ritornata a Londra per frequentare il Central St Martins College of Art and Design, dove ha studiato per un MA in moda femminile.
Laureata nel 1998, la Back ha lavorato per varie aziende tra cui ha disegnato per Joe Casely Hayford e Acne Jeans. Ha anche iniziato a contribuire come fashion editor per Self Service e la rivista Purple.
Nel 2001, Back ha mostrato la sua prima collezione a Parigi. Dopo quattro stagioni a Parigi, ha iniziato a mostrare la sua collezione nella settimana della moda di Londra. Nel 2005, ha lanciato una seconda linea, un concentrato del suo primo marchio a un prezzo più accessibile.
La Back ha vinto il prestigioso premio Gold Button e nel 2007 è stata nominata per lo Swiss Textile Award. L'anno dopo nel 2008, la collezione P/E ha mostrato insieme il marchio Ann-Sofie Back e il Back insieme per la prima volta.
Nel 2009, la Back è stata nominata direttore creativo di Cheap Monday insieme al fondatore Örjan Andersson. Lo stesso anno Back ha lanciato un negozio a Stoccolma, che ha venduto sia il marchio Ann-Sofie Back che Back. Il negozio ha fatto anche notti a tema mensili, come dei 'crimini contro la moda'.
Back ha collaborato più volte con Topshop alle capsule collection, l'ultima per la P/E 2011 ispirata direttamente dalla sua collezione A/i 2010.
Descrivendo l'estetica dei suoi modelli come 'humour sofisticato', Ann-Sofie Back usa seta, cotone e semplice jersey per creare collezioni che hanno vere qualità di vestibilità. Palette neutrali di grigio, bianco, nero e tracce occasionali di colore, mostrano la sua sartoria anticonformistica. Famosa per le sue sfilate teatrali, Ann –Sofie Back ha dichiarato , "Io disegno per una donna con senso dell'umorismo!".
---