Ann Sofie Back
Geboren: Schweden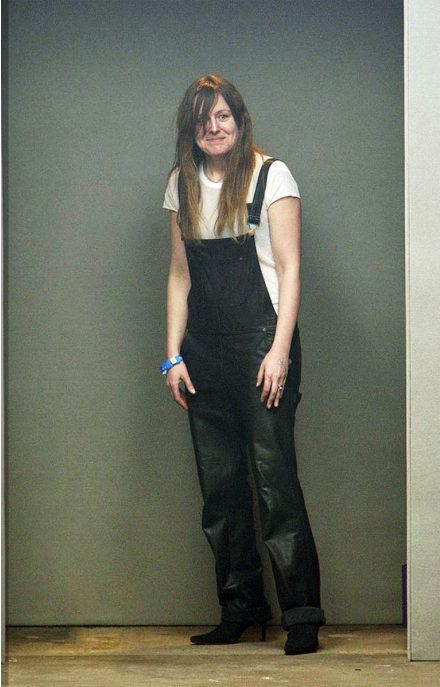 Ann Sofie Back studierte zunächst am Beckman's College of Design in Stockholm und erlangte den Bachelor of Arts bevor sie in  London am Central St Martins College of Art and Design für den Masterabschluss in Womenswear-Fashion studierte.
Nach Beendigung ihres Studiums 1988 war sie u.a. bei "Joe Casely Hayford" und "Acne Jeans" eingestellt. Außerdem wirkte sie als Fashion-Editor beim Self Service- und dem Purple-Magazin mit. 2001 folgte die erste Präsentation ihrer Kollektion unter eigenem Namen in Paris, vier Saisons später dann in London.
Im Jahr 2005 lancierte sie ihre preiswertere Zweitlinie ""Back" by Ann Sofie Back". Zu ihren Auszeichnungen zählen bis dato der prestigeträchtige "Goldbutton Award" und die Nominierung für den "Swiss Textile Award" in 2007.
Im darauffolgenden Jahr zeigte sie erstmals ihre beiden Linien zusammen während der S/S 08-Saison. 2009 schloss sich Ann Sophie Back dem Gründer von "Cheap Monday" Örjan Andersson als Kreativdirektorin seines Labels an. Im gleichen Jahr eröffnete sie den ersten Store in Stockholm, der beide ihrer Labels führt und monatliche Themennächte wie "Crimes against Fashion" veranstaltet.
Back kollaborierte ebenfalls mit dem High Street-Giganten Topshop, ihre aktuellste Kapsel-Kollektion lehnte sich dabei direkt an ihre A/W10-Kollektion an. Ann-Sofie Back verwendet Seide, Wolle und simplen Jersey als Stoffe und verleiht ihren Kleidern damit hohe Tragequalität.
Ihre Modenschauen enthalten oft eine theatralische Komponente. Ferner präferiert sie neutrale Farbkombinationen von grau, weiß und schwarz, nur leichte Farbtöne von kräftigen Farben fließen gelegentlich in ihre Kollektionen ein, sodass wesentlich ihr Schneiderhandwerk zur Geltung kommt. Sie selbst beschreibt ihre Designs als ästhetisch wie "raffinierter Humor", welcher das Wesentliche an ihren Kunden sei.
---