Ann Sofie Back
Ann Sofie Back biography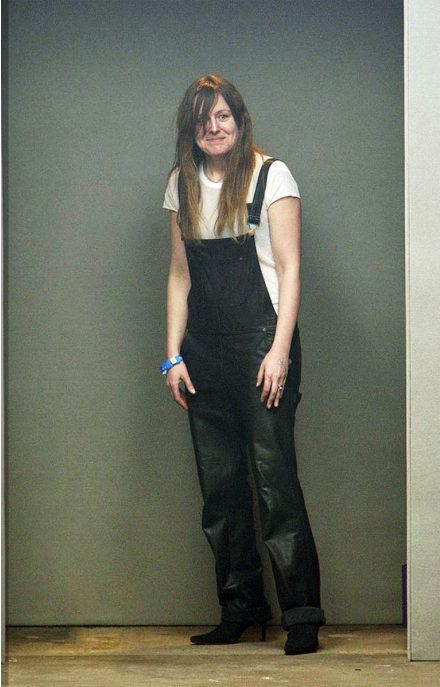 Born in Sweden
Attending Beckman's College of Design in Stockholm, Ann-Sofie Back graduated with a BA in Fashion Design. Intending to  pursue a fashion career, Back moved to London to attend Central St Martins College of Art and Design, where she studied for an MA in womenswear fashion.
Graduating in 1998, Back worked for a number of companies including designing for Joe Casely Hayford and Acne Jeans. She also started contributing as a fashion editor for Self Service and Purple magazine. In 2001, Back showed her first solo collection in Paris. Following four seasons in Paris, Back started to show during London Fashion Week. In 2005, she launched a secondary line, a distillation from her first label at a more accessible price point.
Back was awarded the prestigious Goldbutton Award and in 2007, she was nominated for the Swiss textile Award. The following year in 2008, the S/S08 show featured both the Ann-Sofie Back and Back label together for the first time.
In 2009, Back was appointed as joint creative director of Cheap Monday alongside the founder Örjan Andersson. The same year Back launched a store in Stockholm, which sold both the Ann-Sofie Back and Back label. The store also featured monthly themed nights, such as 'crimes against fashion'.
Back has repeatedly collaborated with Topshop on capsule collections; her latest for S/S11 was directly inspired by her A/W10 show.
Describing her design aesthetic as 'sophisticated humour', Ann-Sofie Back uses silk, cotton and simple jerseys to create collections that have true wearing qualities. Neutral palettes of grey, white, black and an occasional hint of colour, display her offbeat tailoring. Known for her shows' theatrical takes, Ann-Sofie back has stated, "I design for a woman with a sense of humour!"
Ann Sofie Back biography
---