Street Fashion- Boys, Boys, Boys.
---
Posted on
Street Fashion- Boys, Boys, Boys.
Established in 1993, Buzz Rickson's are the most recognised reproducer of vintage flight jackets and this US Navy Pea Coat is a replica of that created by the crew of the USS Benner. Embroidered in rayon yarn and finished with anchor buttons, accompanying items remain dark to keep all eyes on this limited edition jacket.
The world sadly lost a little bit of it's sparkle following the death of David Bowie last year, but styles like these are reminiscent of the Ziggy Stardust era.  Fastening together the pin striped blue trousers and ribbon edged top with a western style belt, the glitter platform boots, eye liner and perfectly curled quiff gives it a glam rock twist.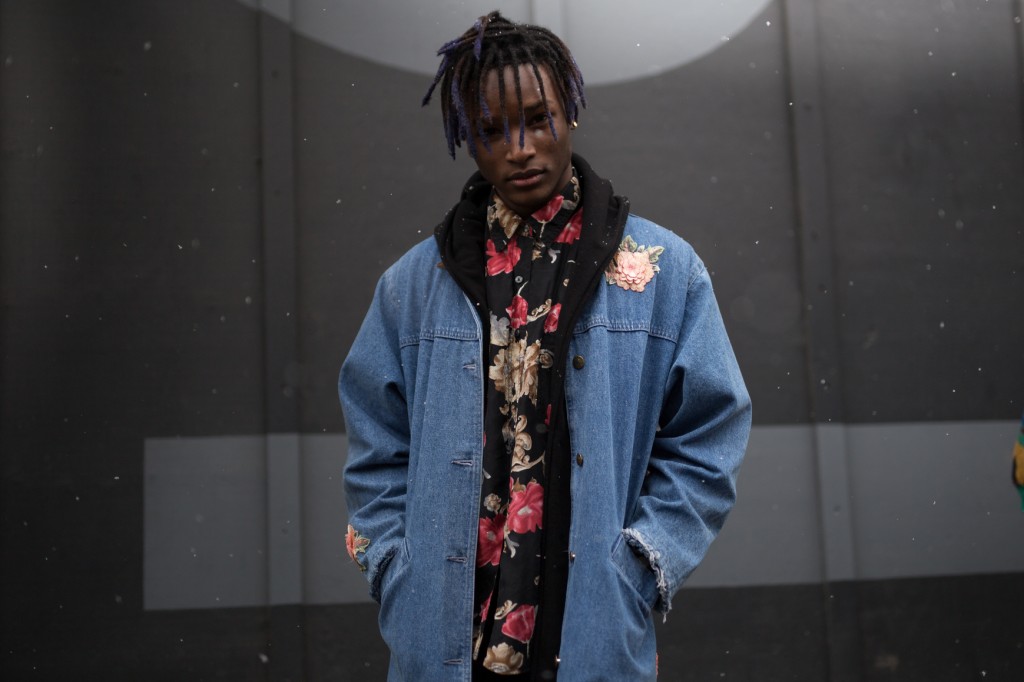 A black hoody and denim jacket combination are layered over a dark hawaiin style shirt, whilst the ongoing floral theme helps tie them all together. The ends of the hair are also dip dyed blue, whilst a simple gold stud is used to accessorise.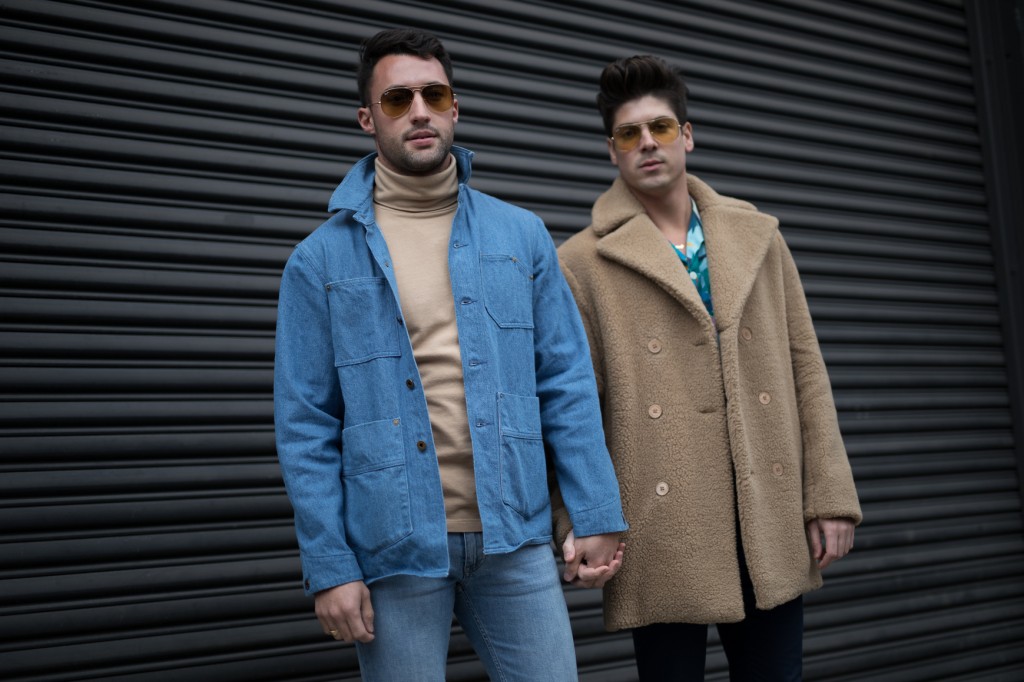 Standing proudly hand in hand, this handsome couple mix and match their styles accordingly as in the 1930s mens fashion. Both sporting quiffed hairstyles and yellow tinted aviators, both men opt for oversized jackets with skinnier jeans, whilst different textures are picked to give variance.
Street Fashion- Boys, Boys, Boys.
---