Why You Should Start Your Fashion Retail Empire Online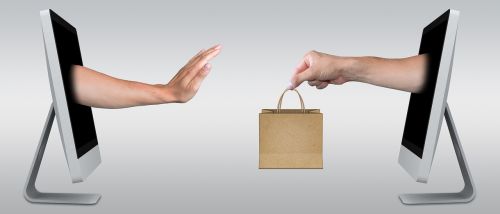 Thanks to modern technology, many people have been able to start up their own businesses over recent years. As a budding entrepreneur, there are various businesses you can consider if you want to work for yourself, one of which is to set up a fashion retail business from your very own home.
Many people these days go online to shop at digital retailers such as Sevya, and the popularity of online fashion purchases makes it easier for you to achieve success. You can run this type of business on a part-time or full-time basis, so you could do it alongside your existing job to start with and then move into doing it full time as your online fashion business grows. There are many benefits that come with starting your fashion retail business online, some of which are outlined in this article.
What Are the Benefits?
As you will see from the success of other online retailers, you can make your business into a roaring success when you take your business online. Some of the major benefits you can look forward to when you start an online fashion retail business are:
A Ready Audience
One of the things you can look forward to when you set up your fashion retail business online is a ready audience. This is because there are now so many people who go online to purchase clothing, footwear, and accessories. Of course, you need to ensure you market your venture effectively, which you can do using a variety of methods including digital solutions.
All Transactions are Online
With an online fashion retail business, all transactions can be done online, which means far greater ease and convenience for you. Everything from marketing your retail business to taking payments can be done online. All you need to do then is dispatch the items to the appropriate addresses once payments have been processed. This is another major benefit that comes with running an online fashion business, as all aspects can be dealt with at a central point, which is your own home.
Running the Business from Home
When you have a brick-and-mortar business, you have to go out each day in order to run the business, which takes up additional valuable time and resources. However, by setting up your retail fashion empire online, you can run all aspects of the business from the comfort of your own home. You can set up a home office and use a spare room or even storage facilities for your stock of clothing, footwear, jewelry, and other fashion items you plan to sell.
Minimal Start-Up Costs
If you have minimal finances to start up your business, opting for an online retail business makes sense. With these types of businesses, there are minimal start-up costs involved, which makes it far more viable even with a limited budget. You don't have to find business premises to rent or buy because you can set up a home office, you can market online, and you can run all other aspects of the business online.
Enjoy Success with Your Fashion Retail Business
Online technology makes it easier for you to enjoy business success when it comes to running a fashion retail venture. You can start small, and over time you can see your business flourish and grow with effective marketing, high-quality fashion, and great customer service.
---