5 Tips For Finding The Best Rose Gold Weddings Ring For Women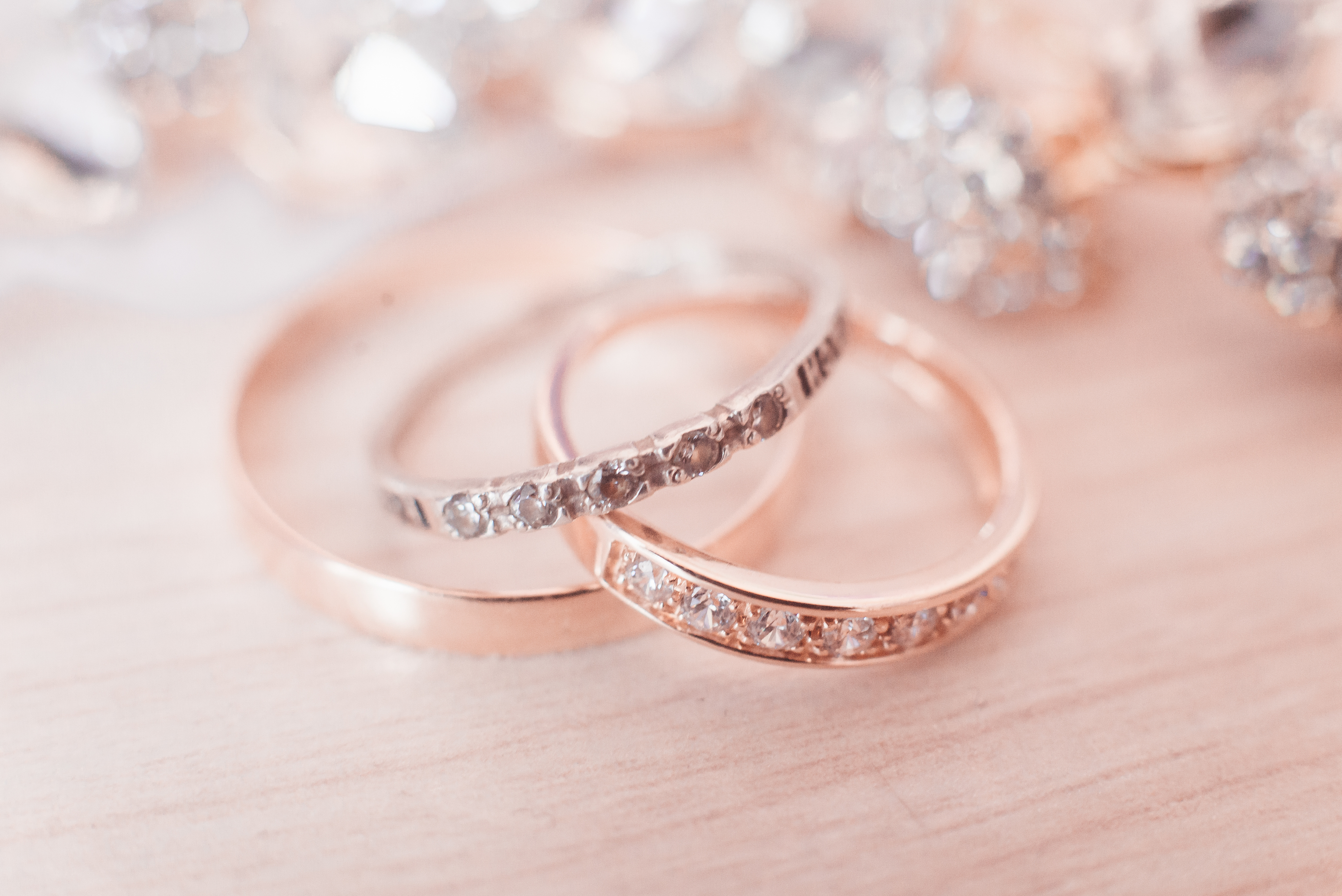 Getting married is a magical day to celebrate between you, your partner, and those people who matter the most. Along with getting married, you should also find the perfect wedding ring so you could have something to wear as a symbol of your and your partner's unity.
When it comes to choosing the perfect wedding ring, there are various materials that you could choose. You could go for platinum, yellow gold, or rose gold. Nowadays, the choice of rose gold wedding rings for women has been trendy as they're unique and pretty to see. If you're leaning to the side of having a rose gold wedding ring, you should see below the tips of finding the best one:
1. Make Sure It Matches Your Engagement Ring
If you plan on wearing your engagement ring with your wedding band, make sure that they match and blend well with each other for the perfect look. It would be fortunate if your engagement ring is already in a rose gold material. However, you need to note that yellow gold doesn't match well with rose gold aesthetically. But with a platinum engagement ring, you can complement them well as it has a neutral color that goes with everything.
If you currently have a rose gold engagement ring, you should bring it with you when purchasing a wedding ring as there are different rose gold tones. You need to ensure that their shades match each other well, as it'll look off if one ring is brighter than the other.
2. Purchase from A Reliable Store
When it comes to purchasing wedding rings, you should always choose to buy from a certified and reliable store so that you can be sure that they're providing you with authentic materials as they can be expensive, too.
You can choose to purchase wedding rings from ICONIC as they have a wide range of catalog and everything's online. However, if you'd like to come and visit the store physically, there are plenty of physical jewelry stores available that allows you to have a perfect size and enables you to test it out on your fingers and see if you're in love with the look and feel when you wear them.
3. Ask for The Metals Used
Since rose gold has a different color from the usual white or yellow gold, you need to ask the retailer about the materials used in making the rose gold rings as your skin could be allergic to it. Rose gold isn't pure and mixed with different metals and copper. If you have any specific skin allergies, you need to confirm the materials used so you could guarantee that it'll not trigger any allergic reaction on your skin, forcing you to switch to a different color.
4. Try to Purchase In-Store
If you haven't tried wearing rose gold as an accessory, you should try to purchase your rings in-store, which can allow you to see what they'll look like once in your hands. Some wedding ring photos look good because they have a fantastic hand model. While you may want to assume that it'll look the same for you, it wouldn't hurt if you get to see it on your actual hand to see if it works well with your skin tone.
You have to note that rose gold doesn't complement every skin tone. However, if you're okay with that, feel free to have it as it'll make you extremely happy on your wedding day.
5. Choose the Right Karat
When it comes to choosing your wedding ring, you should always look at the karat if it'll help determine how durable, scratch-resistant, and color intensity of your rose gold ring would be.
The highest karat for rose gold is 22k. However, it's too soft and won't be sturdy enough for long-time use. The highest karat you could go for when creating a wedding ring is 18k in which includes 75% yellow gold mixed with different metals and copper. If you'd like to head more with the copper tones of pink, the 14k would be perfect for you as it only contains 58.3% of yellow gold.
If you'd like to go for a deeper rose color, you should go for a 10k or 9k rose gold wedding ring as they only contain less than 50% of yellow gold, which could help bring out the ring's redness.
Conclusion
Choosing the best wedding ring can be challenging, especially when there are plenty of different options. While going for a rose gold will genuinely release your softer side, you should be able to look for the best by purchasing from reputable stores and choosing the right karat as it represents how bright or dark you want your ring to be.
After choosing your wedding ring, it's time to choose a wedding dress and complete every missing detail needed for your wedding, in hopes of achieving a great one!
---