Yohji Yamamoto
Born: Tokyo, Japan, 1943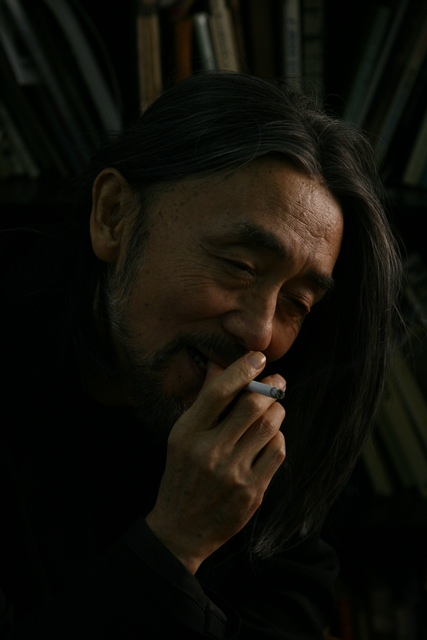 Born in 1943, Yohji Yamamoto graduates from Keio University in 1966 and receives two leading fashion awards in Japan, the So-en Award and the Endo Award in 1969. Eager to express himself under its own name, he goes into the creative adventure by setting up his company Y's Company Ltd. We are in 1972 and young Yohji is about to overturn the fashion world.
In 1977 he presents his first Y's collection in Tokyo, before Paris in 1981 and New York in 1982 with Yohji Yamamoto collection. In 1984, he extends his savoir-faire to the world of masculine fashion by introducing his Yohji Yamamoto Homme collection in Paris, and he creates his company Yohji Yamamoto Inc.
Yohji Yamamoto has always been situated between fashion and the arts: he approaches cinema with Wim Wenders' film portrait of him Notebook on Cities and Clothes (1989) and with a collaboration on costumes with Takeshi Kitano for his movies Brother (1999), Dolls (2002) and Zatoichi (2003); he also flirts with opera by making costumes for the Opera de Lyon production of Madame Butterfly (1990), for Tristan and Isolde directed by Heïner Muller (1993) and for the Kanagawa Art Festival Opera Susanoo in 1994. The same year he receives the "Chevalier de l'Ordre des Arts et des Lettres" nomination from the French Minister of Culture. He also participates in the 25th Anniversary of Pina Bausch Company in 1998. Image copyright: Shuzo Sato.
In 2002, Yohji Yamamoto reconciles sportswear to haute couture: after a show presented during the Paris haute couture fashion week, he starts a partnership with Adidas and is appointed creative director of Y-3.
The same year, he publishes his book Talking to Myself by Yohji Yamamoto (Carla Sozzani editor, printed by Steidl) and he is the subject of the exhibition May I help you? at Maison Européenne de la Photographie in Paris, which is then presented in 2003 at Hara Museum of Contemporary Art in Tokyo.
In 2005 first two international Yohji Yamamoto exhibitions are inaugurated: "Correspondences" at the Modern Art Gallery of the Palazzo Pitti in Florence and "Juste des vêtements" at the Musée de la Mode et du Textile in Paris. In 2006, it is the Dream Shop exhibition that opens at Momu Fashion Museum of Antwerp.
2011 is marked by the publishing by Ludion of his autobiography My Dear Bomb as well as a series of exhibition in London: at the Victoria & Albert Museum, at Wapping Bankside (Yohji's Women), at Wapping Project (Yohji Making Waves), and at the London College of Fashion (Yohji Yamamoto at work). The same year he receives the "Commandeur de l'Ordre des Arts et des Lettres" nomination from French president.
2012 will be the 40-year anniversary of Y's, and Yohji Yamamoto will also be president of the International Festival of Fashion and Photography of Hyères (France) and the subject of an exhibition in Holon Design Museum (Isräel).
In 2008, the Yōji Yamamoto Fund for Peace was established with the aim of promoting the growth of the fashion industry in China and fostering reconciliation between Japan and China. The fund provides a scholarship for an emerging Chinese fashion designer to study for two years at a fashion college in Europe or Japan. Additionally, one female and one male Chinese model are selected each year to make their debut on the catwalk during the Paris ready-to-wear shows.
Yōji Yamamoto is undeniably one of the most prominent Asian designers, and he prefers to be known as a "dressmaker" rather than a fashion designer. His work has always been inspired by the intricate relationship between Western couture and Japanese traditions.
Yohji Yamamoto Biography
---