Yohji Yamamoto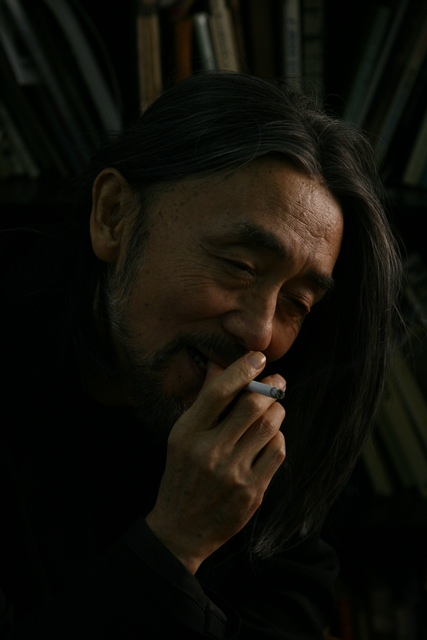 Yohji Yamamoto wurde 1943 geboren und schloss sein Studium 1966 an der Keio Universität mit gleich zwei bedeutenden japanischen Fashion Awards ab: Der So-en- und der Endo-Award.
Mit dem Ziel, sich selbst zu verwirklichen und in der Industrie namhaft zu werden, gründete Yamamoto sein Unternehmen Y's Company Ltd.
1977 präsentiert er die erste Y´s-Kollektion in Tokio. 1981 zeigte er seine Arbeit erstmals in Paris und ein Jahr später in New York, diesmal unter den Namen Yohji Yamamoto.1984 wagte er sich mit seiner Yohji Yamamoto Homme-Kollektion in die Menswear und gründete sein zweites Unternehmen Yohji Yamamoto Inc.
Yohji Yamamoto war schon immer bekannt für seine Ausflüge außerhalb der Modeindustrie: In die Kinowelt tauchte er mit dem Wim Wenders Film über sich selbst "Notebook on Cities and Clothes (1989)" und der Kostümarbeit für Takeshi Kitanos Filme "Brother (1999)", "Dolls (2002)" und "Zatoichi (2003)"ein; daneben wirkte Yamamoto bei der Kostümausstattung vieler Opern mit, wie beispielsweise  beim Stück "Madame Butterfly (1990)" für die Oper de Lyon,  bei Heiner Mullers "Tristan und Isolde (1993)" und  bei der Kanagawa Art Festival Opera Susanoo 1994.
Im selben Jahr erhielt Yamamoto außerdem die Nominierung für den "Chevalier de l'Ordre des Arts et des Lettres" durch den französischen Kulturminister. 1998 wirkte er an dem 25-jährigen Jubiläum des Pina Bausch Unternehmens mit.
2002 brachte er Sportswear in seine Couture ein und startete eine langjährige Partnerschaft mit dem Adidas-Unternehmen, welches ihn als Kreativdirektoren bei Y-3 einstellte. Noch im selben Jahr veröffentlichte Yamamoto auch sein erstes Buch "Talking to Myself by Yohji Yamamoto" und wurde Gegenstand der Pariser Ausstellung "May I help you?"  im Maison Européenne de la Photographie  und später im Hara Museum of Contemporary Art in Tokio.
2005 folgten zwei weitere internationale Ausstellungen mit "Correspondences" in der Modern Art Gallery im florentinischen Palazzo Pitti und
"Juste des vêtements" im Musée de la Mode et du Textile in Paris. 2006 folgte als drittes die Dream Shop- Ausstellung im Antwerpener Momu Fashion Museum, welche ebenfalls Yamamotos Arbeit behandelte.
2011 veröffentlichte er sein zweites, autobiographisches Buch mit dem Namen "My Dear Bomb".
Diesmal avancierte London 2011 zur Ausstellungsstadt, wenn es um Yamamoto ging: so gab es die Ausstellungen im Victoria & Albert Museum, im Wapping Bankside (Yohji's Women) sowie im Wapping Project (Yohji Making Waves) und am London College of Fashion (Yohji Yamamoto bei der Arbeit).
Weiterhin erhielt er nochmals die Nominierung für den "Commandeur de l'Ordre des Arts et des Lettres" durch den französischen Präsidenten.
2012 feierte Yamamoto das 40-Jährige Jubiläum seiner Y´s-Brand und
wurde zum Präsidenten des 2012 International Festival of Fashion and Photography of Hyères sowie Gegenstand einer Ausstellung im israelischen Holon Design Museum.
---