Yohji Yamamoto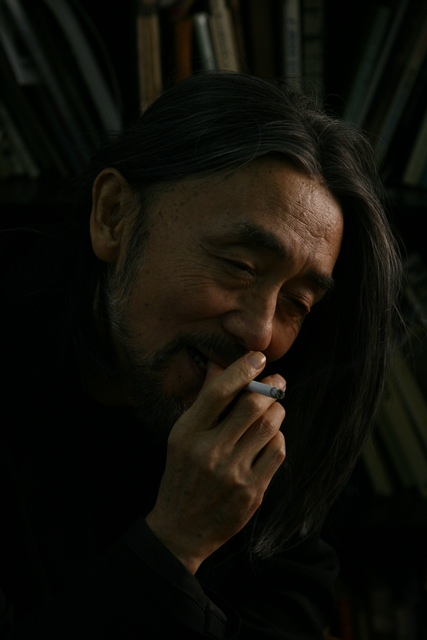 Nato nel 1943, Yohji Yamamoto si è laureate all'Università di Keio nel 1966 e ha ricevuto due premi per la moda in Giappone, il So-en Award e l'Endo Award nel 1969. Desideroso di esprimere se stesso con il suo nome, si è buttato nell'avventura creativa fondando la sua azienda Y's Company Ltd. Siamo nel 1972 e il giovane Yohji sta per cambiare il mondo della moda.
Nel 1977 ha presentato la sua prima collezione Y's a Tokyo, prima a Parigi nel 1981 e a New York nel 1982 con la collezione Yohji Yamamoto. Nel 1984, ha allargato il suo savoir-faire al mondo della moda maschile introducendo la collezione Yohji Yamamoto Homme a Parigi, e ha creato la sua azienda Yohji Yamamoto Inc.
Yohji Yamamoto si è sempre posto tra la moda e l'arte : si avvicina al cinema con il film di Wim Wenders su di lui ' Notebook on Cities and Clothes' (1989) e con una collaborazione ai costume con Takeshi Kitano per il suo film 'Brother' (1999) , 'Dolls' (20029 e 'Zatoichi' (2003); nell'opera ha creato i costume per la produzione dell'Opera di Lyon di Madame butterfly (1990) per 'tristano e Isotta'  diretto da Heiner Muller (1993) e per il Kanagawa Art Festival Opera 'Susanoo' nel 1994. Lo stesso anno ha ricevuto la nomina di 0 Chevalier de l'Ordre des Art set des Lettres'  dal ministro della cultura francese. Ha anche partecipato al 25esimo anniversario della Pina Bausch Company nel 1998.
Nel 2002, Yohji Yamamoto ha riconciliato l'abbigliamento sportivo con l'alta moda :dopo una passerella presentata durante la settimana della moda di Parigi, ha iniziato una collaborazione con Adidas ed è stato nominato direttore creativo di Y-3.
Lo stesso anno ha pubblicato il suo libro Talking to Myself by Yohji Yamamoto (Carla Sozzani editore, stampato da Steidl) ed è il soggetto della sua mostra May I help you? alla Maison Européenne de la Photographie in Paris, che è stata poi presentata nel 2003 all' Hara Museum of Contemporary Art a Tokyo.
Nel 2005 sono state inaugurate due mostre internazionali 'Correspondences' alla Galleria di arte moderna al Palazzo Pitti a Firenze e "Juste des vêtements" al Musée de la Mode et du Textile in Paris. Nel 2006, è stata la mostra Dream Shop che apre al Momu Fashion Museum of Antwerp.
Il 2011 è segnato dalla pubblicazione da Ludion della sua autobiografia My Dear Bomb e di una serie di mostre a Londra : al Victoria & Albert Museum, al Wapping Bankside (Yohji's Women), al Wapping Project (Yohji Making Waves), e al London College of Fashion (Yohji Yamamoto at work). Lo stesso anno ha ricevuto il titolo "Commandeur de l'Ordre des Arts et des Lettres" dal Presidente francese.
Il 2012 è il 40esimo anniversario di Y's e Yohji Yamamoto sarà presidente dell'International Festival of Fashion and Photography di Hyères (Francia) e il soggetto di una mostra al Holon Design Museum (Israele).
---