Street Fashion – His and Hers
---
Posted on
Street Fashion – His and Hers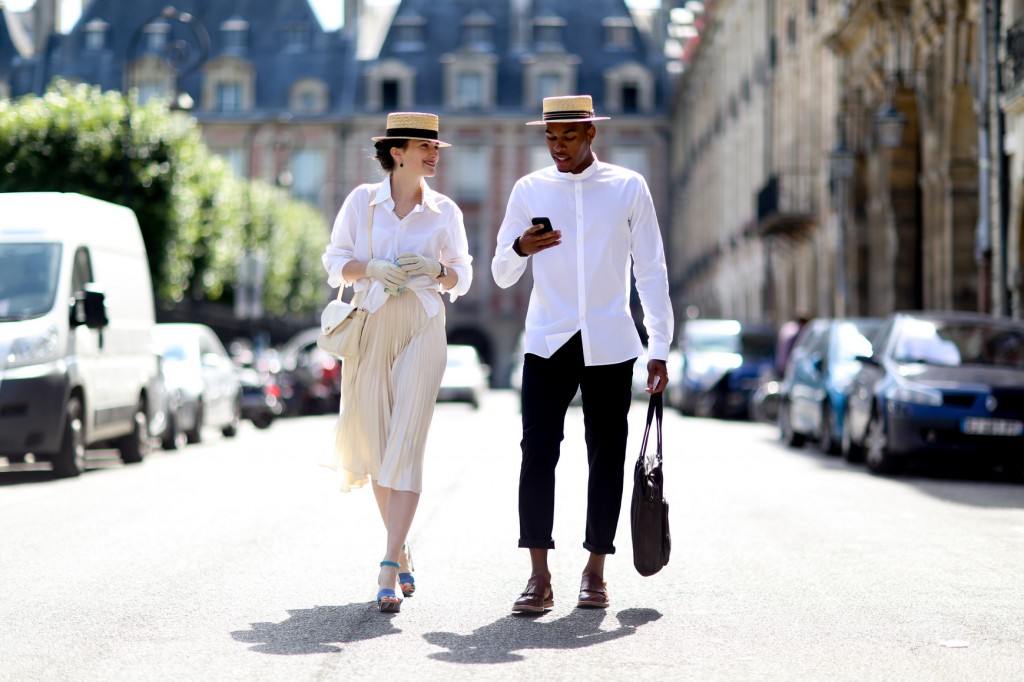 When we think of his and hers fashion, we tend to think of couples wearing matching items. Presenting the ultimate paired outfits, these looks showcase a staple white shirt and straw boater being modified and accessorised to showcase the characteristics of each gender. Interesting!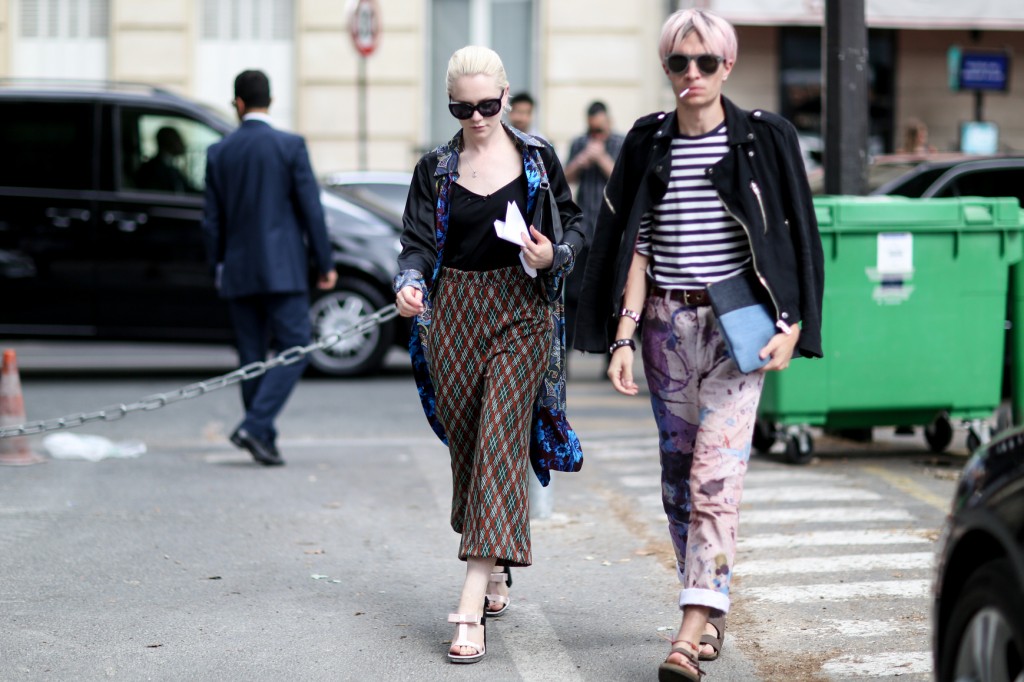 Like a modern Kurt Cobain and Courtney Love, this look is reminiscent of early Nineties Grunge. Channelling the moody expressions made famous by Sid and Nancy and the rest of rock's star-crossed lovers,  these looks share parallels of dark sunglasses,  peroxide hair and patterned trousers.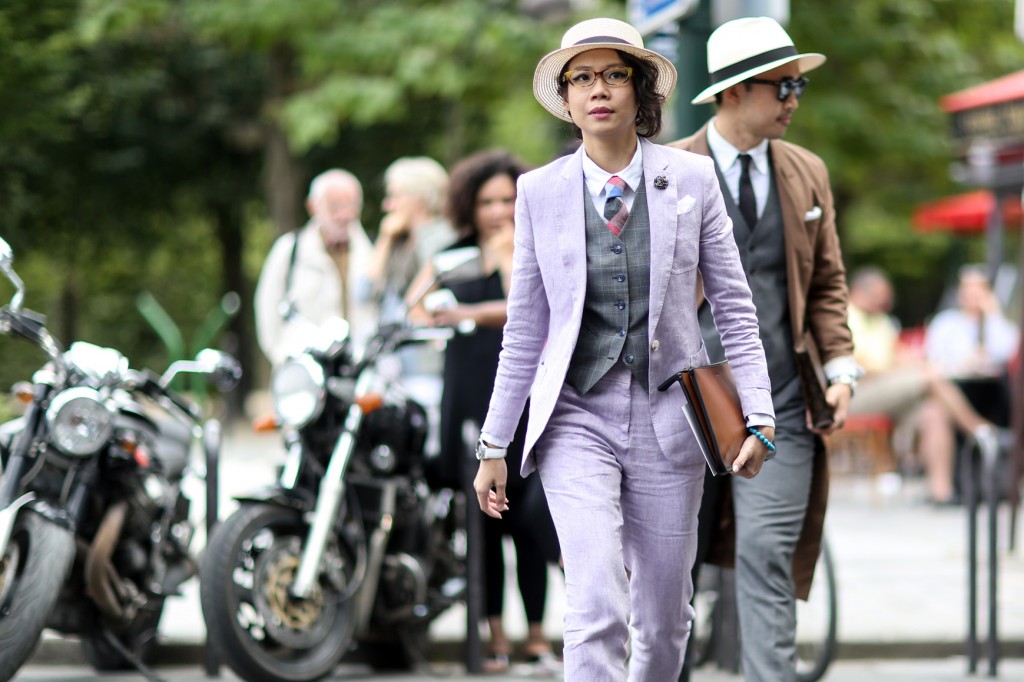 With the Unisex trend pushing to be at the front of fashion, these outfits blur the lines between masculinity and femininity. Matching a masculine shirt and tie with structural blazer and waistcoat combinations, a touch of femininity is alluded to through leatherette clutch bags and a small jewelled brooch.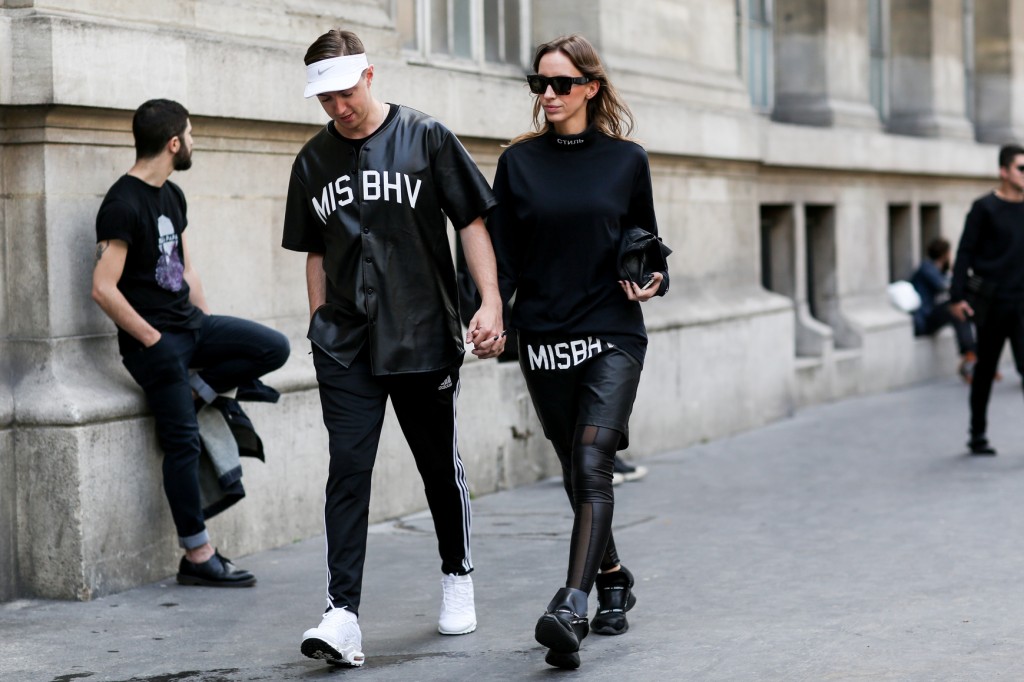 Mixing and matching garments from clothing line Mis Bhv, these looks provide us with a prime example of couple co-ordination.  Pursuing the Sport Luxe trend through similar loose fit shirts, leather looks and choice of trainers, the finishing Adidas visor and jet black manicure ensure that both people's personality is preserved.
Street Fashion – His and Hers
---