Street Fashion – French Florals
---
Posted on
Street Fashion  – French Florals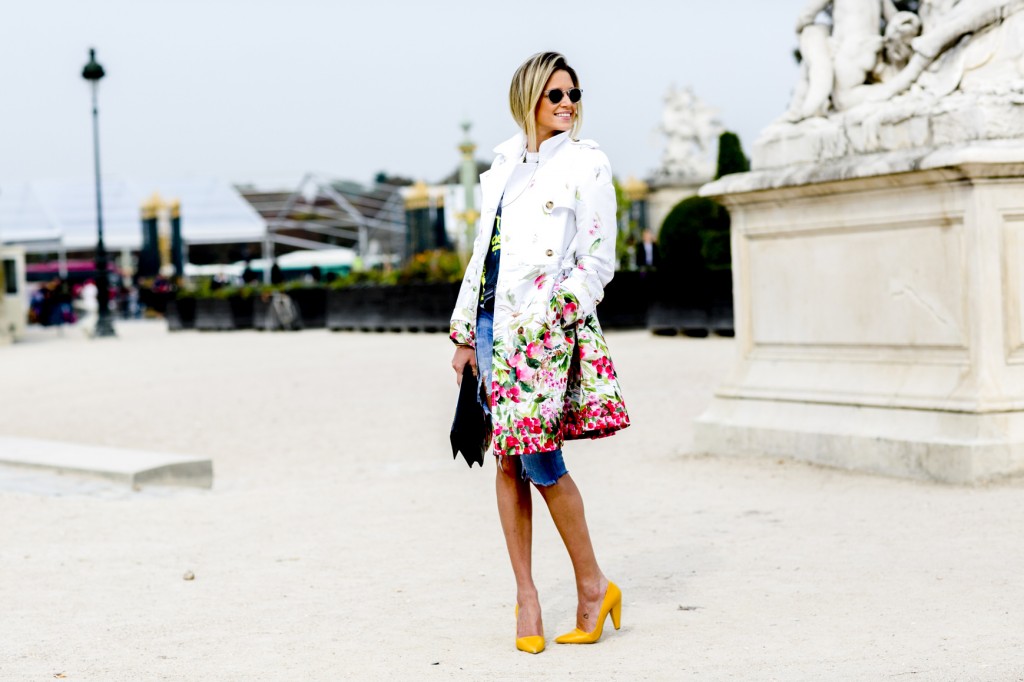 Illuminated against the alabaster tones of the surroundings, this coat injects into the scenery the vibrancy of florals we associate with Spring. Worn simply with a denim skirt and printed T-shirt, the soft brush strokes within the coats detailing promotes a heightened sense of femininity.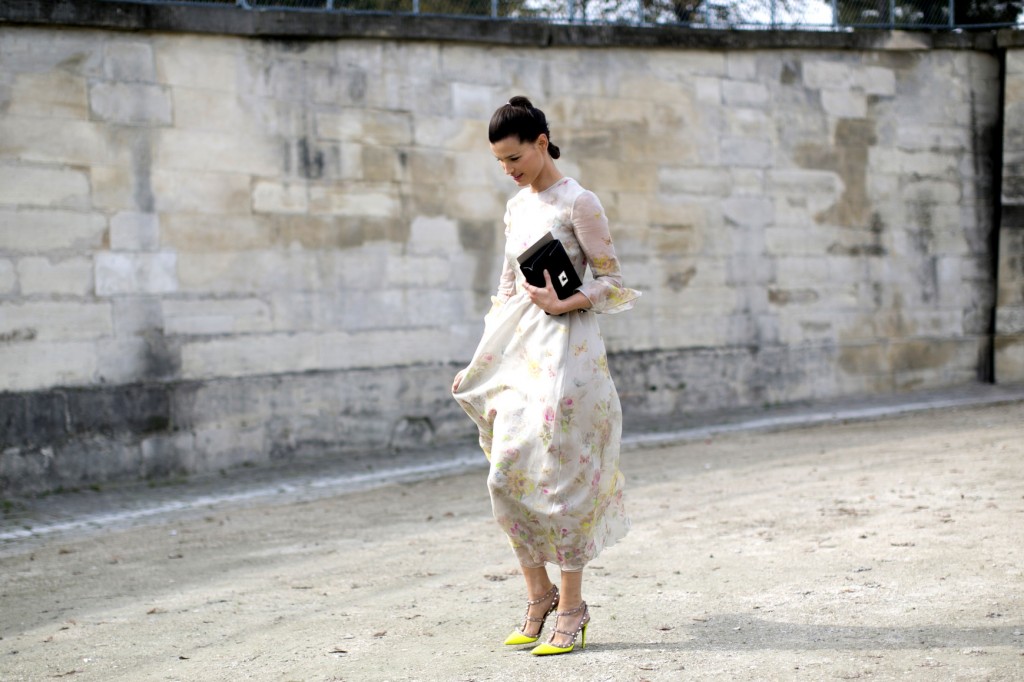 Soft in shape with gentle detailing, this dress is reminiscent of those worn by females in the Victorian era. Embodying the delicateness of femininity, the dress' accompanying Valentino stilettos transport it into the modern century.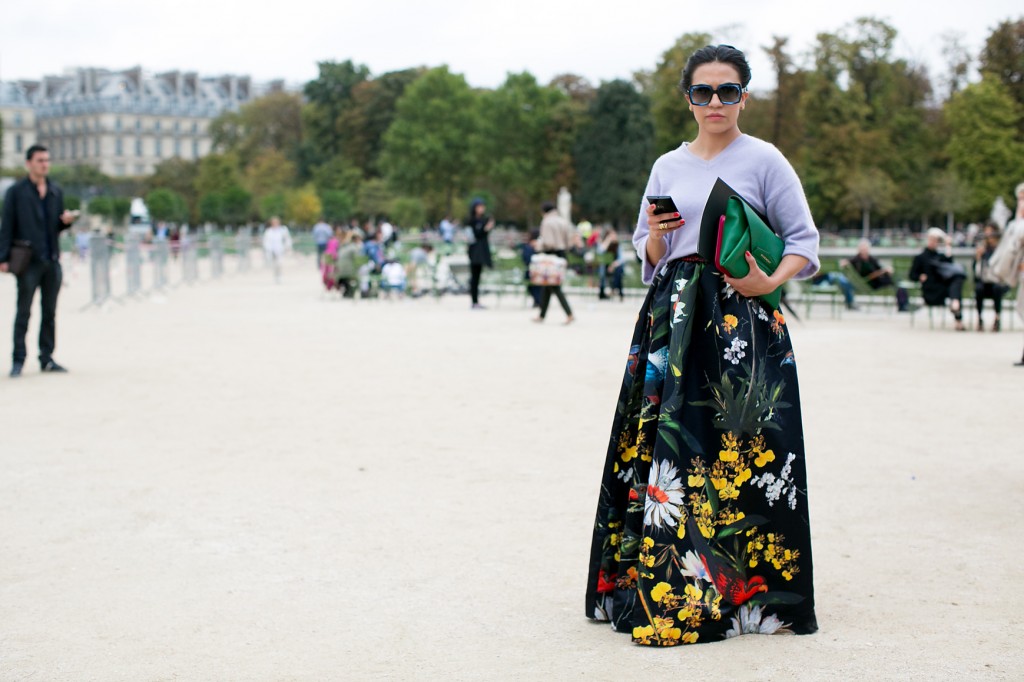 Reflecting both the remaining chill in the air and the growth of fresh new flowers, this outfit is the perfect embodiment of Spring. Soft through the colour and material of the lilac jumper, the long flow of the skirt and it's bold floral print are equally as ladylike.
Clashing patterns is not an easy thing to do, but this outfit proves that confidence is key. Pairing the poppy print coat with an ornate heel, the geometric bag subtly continues to retain elements of the red colour scheme.
Street Fashion  – French Florals
---