Street Fashion- Winter Wear
---
Posted on
Street Fashion- Winter Wear
Wool is the lead material for warming, winter clothes and this one makes use of the fabric throughout. Both crafted in the material, the subtle pink hue of the coat is complimented by the darker grey tone of the trousers. The colour palette continues into the satin pumps by Manolo Blahnik.
The English Countryside is characterised by living off the land, but also living extravagantly. Effortlessly blending the two by pairing a soft sheep style coat with a more ornate, crochet gown, the style becomes more streetwise through the buckled shoes and leather handbag that are used to accessorise.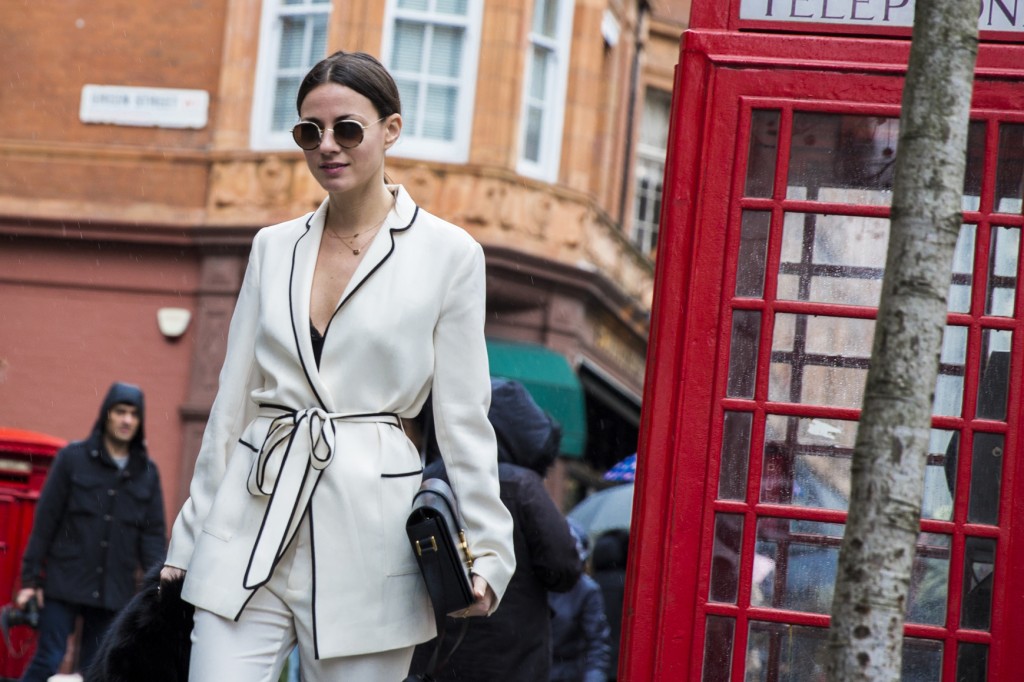 Sleepwear worn as outerwear was a major trend during Spring-Summer and the style is sticking around as we progress into the colder Autumn-Winter months. Opting for all white, tailored two piece, proportions are oversized on top and slimmer on the bottom. The soft satin material is also offset through darker, leather accessories.
Wearing your favourite blanket outside the house sounds like the dream, but this year's blanket coat and cape trend makes it a reality. Providing comfort and cosiness agains the cold winds and rain, the tasselled hem of this checkered coat makes it a lot more blanket like. Styled with a classic leather bag and bright red stilettos.
Street Fashion- Winter Wear
---