Street Fashion- Multi Textured
---
Posted on
Street Fashion- Multi Textured
It's the small things that make this outfit stand out, such as the rose shaped buttons of the coat and the cute typography on the small handbag. A staple look this time of year, the long green duster coat is paired with blue jeans and black ankle boots.
Iconically worn by Britney & Justin at the 2001 American Music Awards, double denim is a hard look to pull off. More commonly referred to as the Canadian tuxedo, this look nails the trend by mixing different weights and styles. Finished with Stella McCartney's Elyse star shoes and bag by Balenciaga.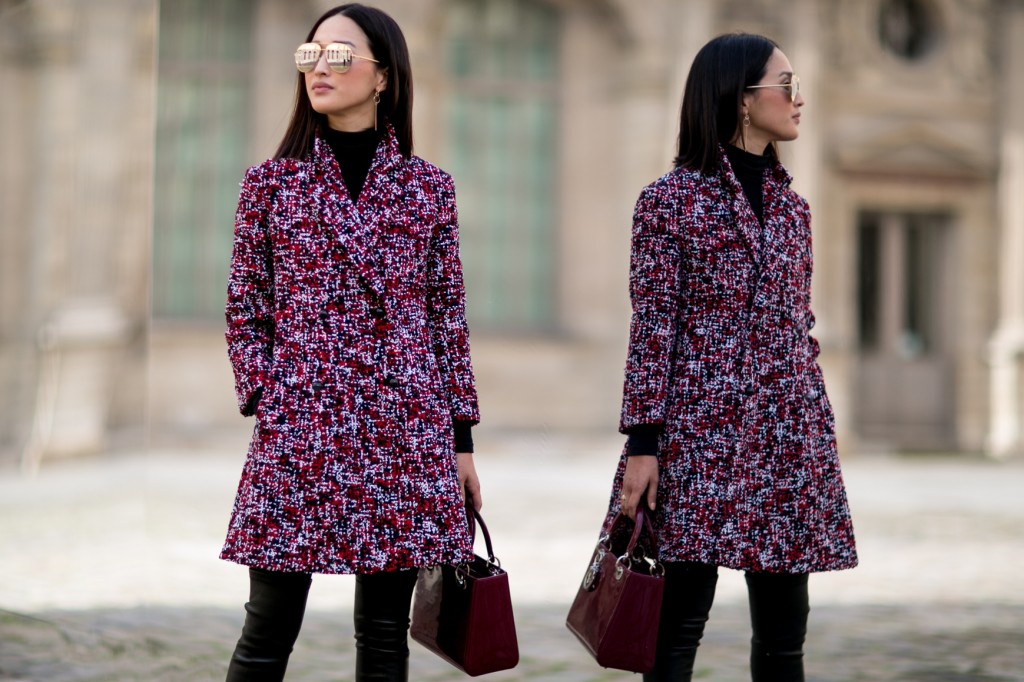 A standout among other winter coats, this speckled duster coat is truly special. Made in a feminine purple and red mixture, accompanying garments are kept neutral whilst polarised sunglasses are used to accessorise.
Multiple textures and layers make up this clean cut and classy outfit. Placing a tan coloured coat over a striped shirt, the brown leather of the shoes is matched by the wide belt that is used to cinch in the waist.
Street Fashion- Multi Textured
---