Street Fashion- Winter Blues
---
Posted on
Street Fashion- Winter Blues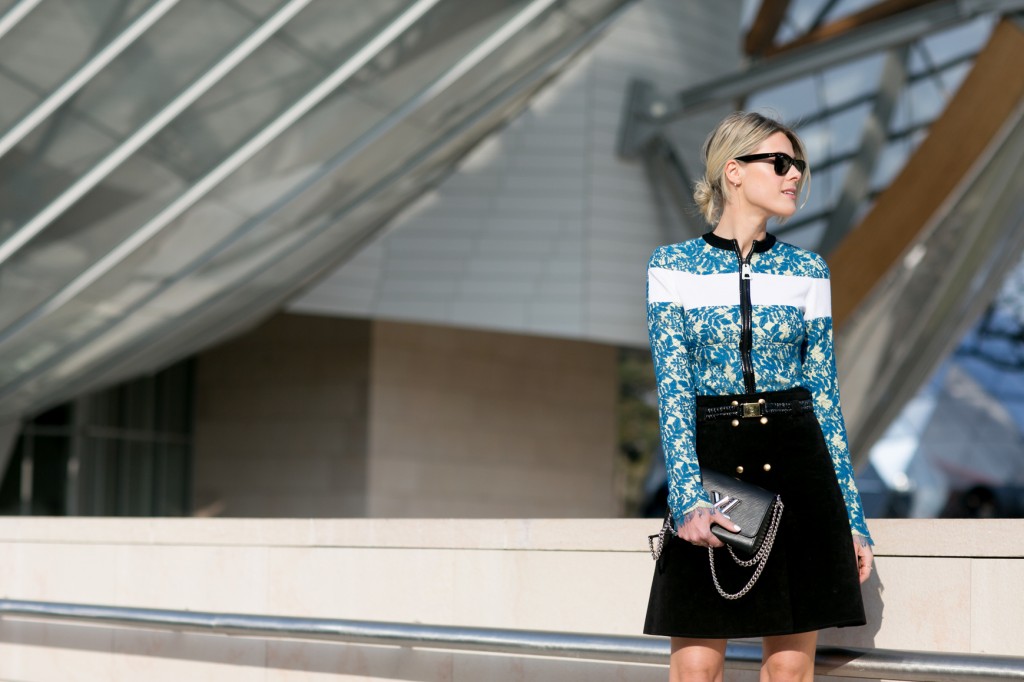 Beautiful and bold, this Sixties inspired outfit colour blocks vibrant blue and white against practical blacks. Similar to styles worn by the era's modettes, a thick white stripe and the black zip line is used to break up the floral pattern. The accompanying Louis Vuitton bag and thick sunglasses give it all a more modern twist.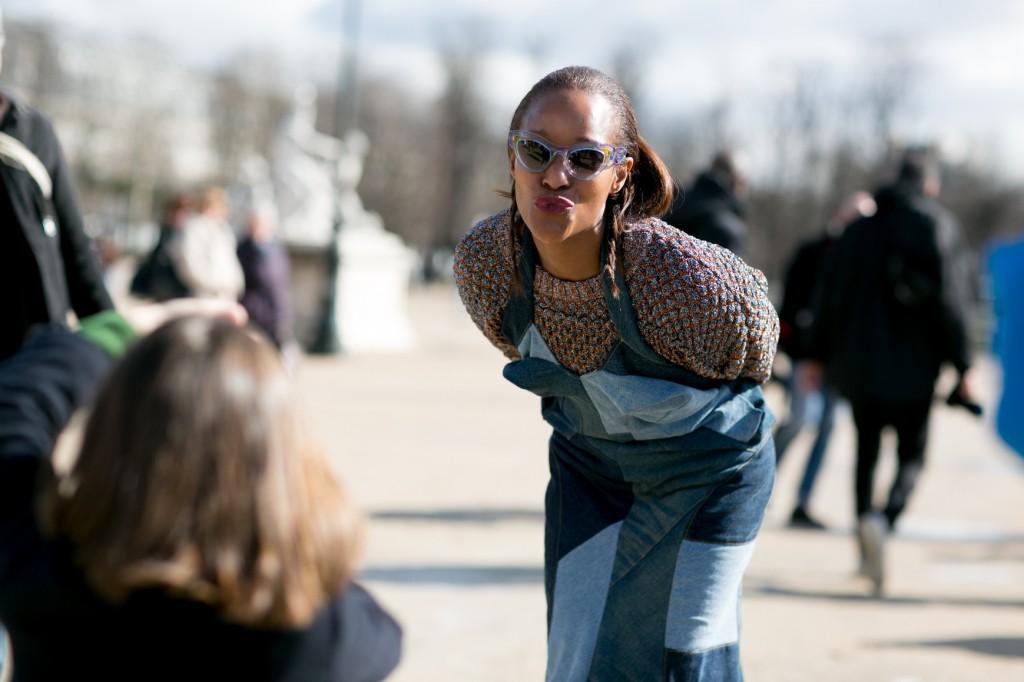 Dungarees and pinafores are sweeping the high street and prove to be the ideal pieces for taking summer denims through to the Autumn and Winter months. Worn over a knitted jumper, this denim dress utilises a number of denim styles and shades. Quirky glasses and a photo worthy pout finish the outfit.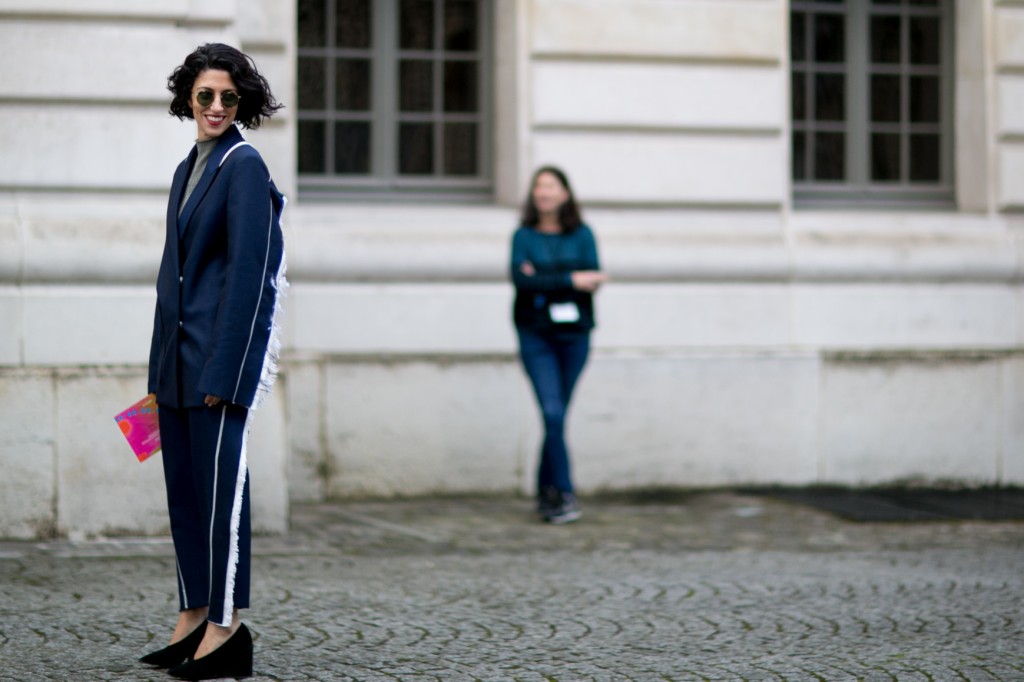 Swap your trustworthy black work wear for a more luxurious, navy shade. The perfect colour choice for the winter season, this pant suit is customised with a thick white tasselled stripe, before being teamed with a grey polo neck and heeled suede shoes.
Taking a garment from day to night is a long sought after trick in the fashion world. Working it the other way, by pairing this piece with high white socks and creepers, this knitted blue dress is able to be carried from night through to day.
Street Fashion- Winter Blues
---