Street Fashion- On Trend
---
Posted on
Street Fashion- On Trend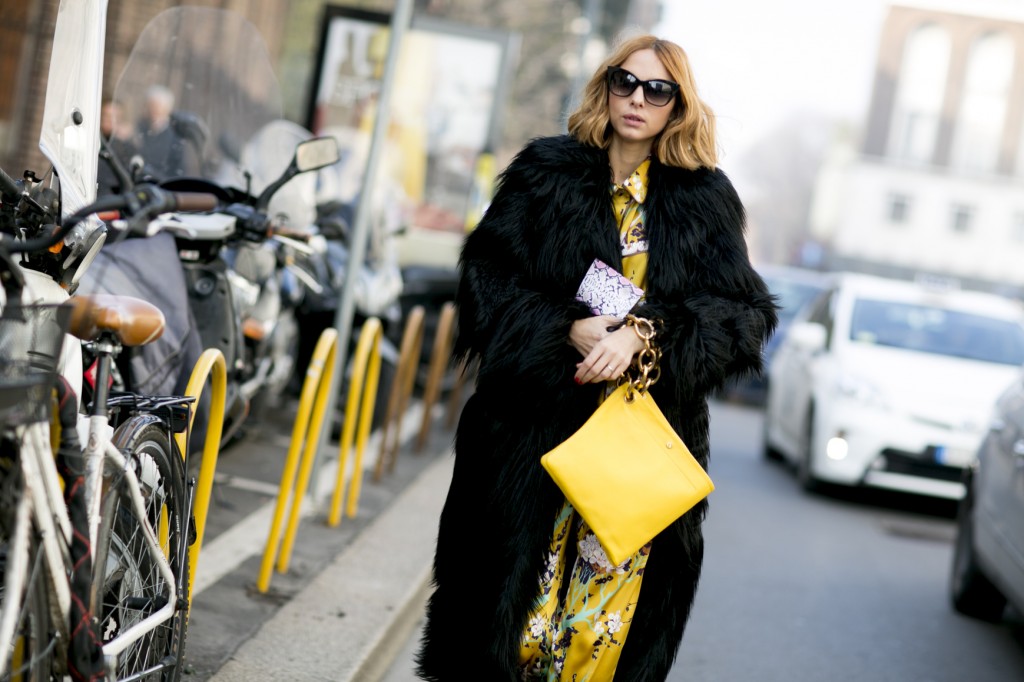 Yellow is shade commonly associated with Summer, yet this lady works the colour through to Autumn and Winter. Making her floral jumpsuit weather appropriate through the shaggy, fur coat, the bold colour continues into the chain handled clutch bag.
Parading the brand on the streets of Milan, this lady poises herself as a mini Moschino mascot. Sporting the jumper, phone case and handbag from the brand's famous Teddy Bear Project, the outfit is accessorised with clumpy but cute shoes and an on trend, heavy biker jacket.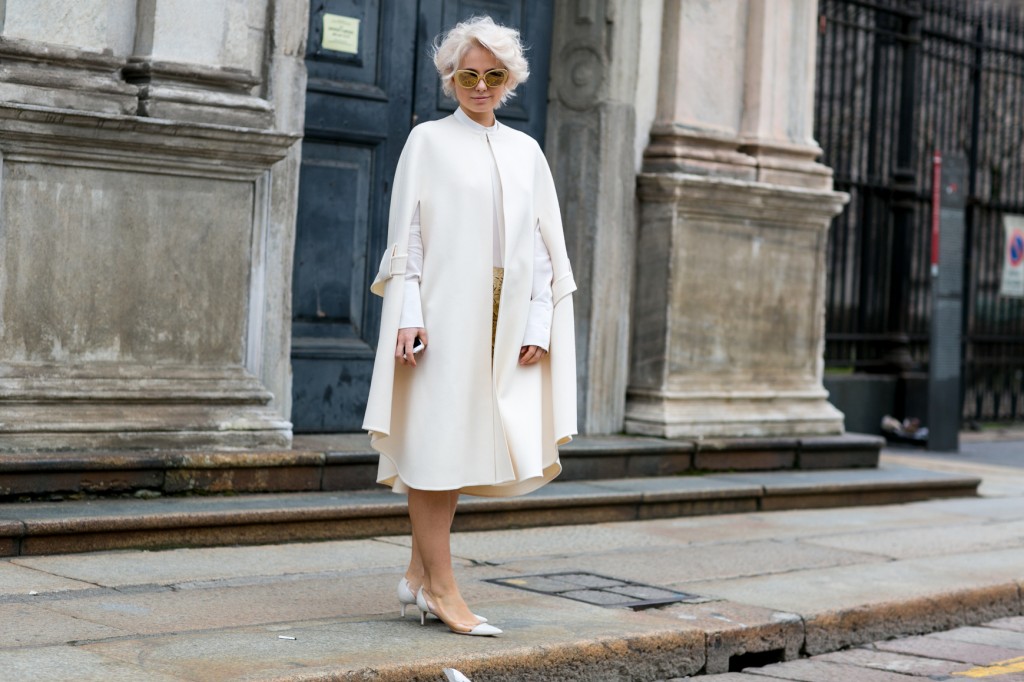 Classic and clean, this all white look is reminscent of styles that emerged in the 1950s. Layering a skirt and shirt with the sweeping cape, this outfit is completed by low heels and polarised sunglasses.
Victorian styles are sweeping the fashion world this year, with outfits featuring lace, ruffled edges and delicately placed frills. Taking on oversized sleeves and corseted waists, this modern take transforms the top from a plain white shirt into a period inspired piece. Black trousers and biker boots are used to give it a Gothic edge.
---