Street Fashion- Eccentrics
---
Posted on
Street Fashion- Eccentrics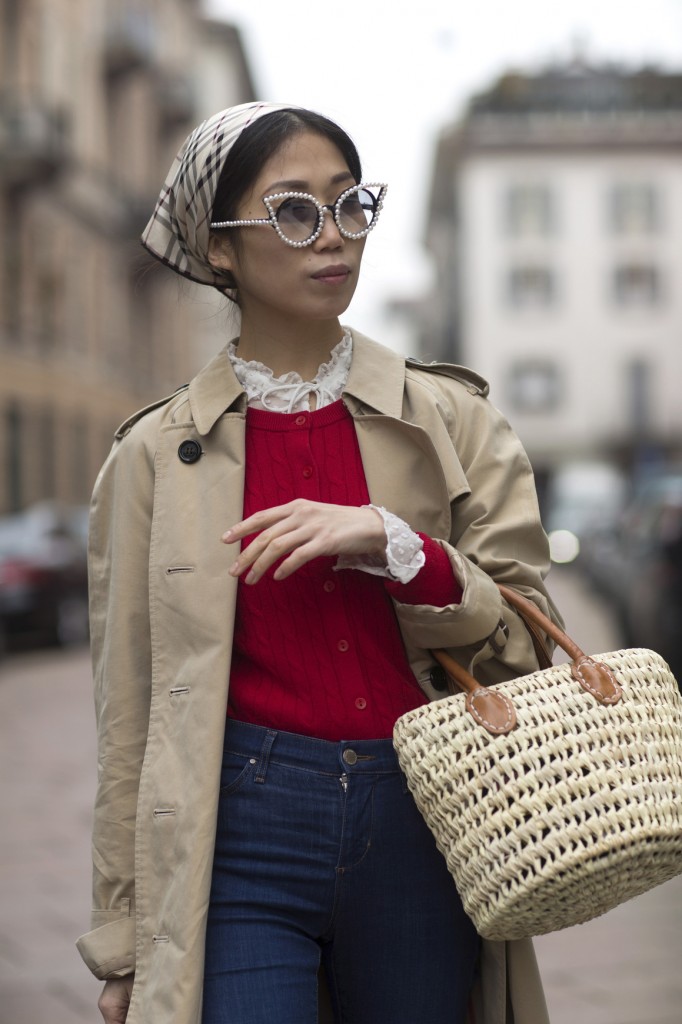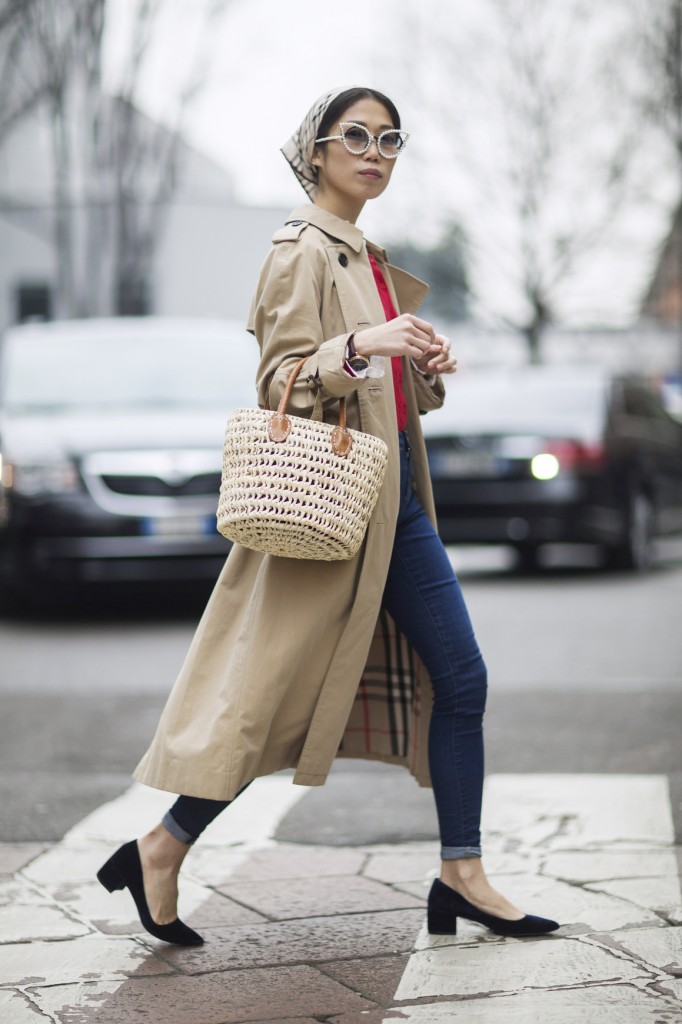 Turn up jeans and a Burberry trench coat are far from unordinary, yet it's the accessories that make this outfit quirky. Wrapping her hair in a matching tartan hair scarf and pairing it with vintage glasses, the finishing touch comes in the form of a Birkin style basket.
Poised like a female Clint Eastwood, this lady brings a bit of the Wild West to the streets of Milan. Topping her outfit with a wide brimmed fedora, her double denim outfit is adored with a tasselled cow print coat.
She may be in black from head to toe, but it's the little details that make her attire extra special. Contrasting the coats material with bright white buttons, it's bobbly material is complimented by polka dot tights. Finished with a snakeskin bag and shaped sunglasses.
Oversized but stylish, this blue and tan combination demonstrates how minimalist wardrobes are simply yet successful. Featuring avant garde tailoring, switch your handbag for a bargain bucket. Customised with a bandana strap.
Street Fashion- Eccentrics
---