Street Fashion- Awesome Accessories
---
Posted on
Street Fashion- Awesome Accessories
Dress up your jeans and tshirt with the help of a longer, bomber coat. Still the in coat this season, the outfit is styled with a side sweep, tinted aviators and patent heels.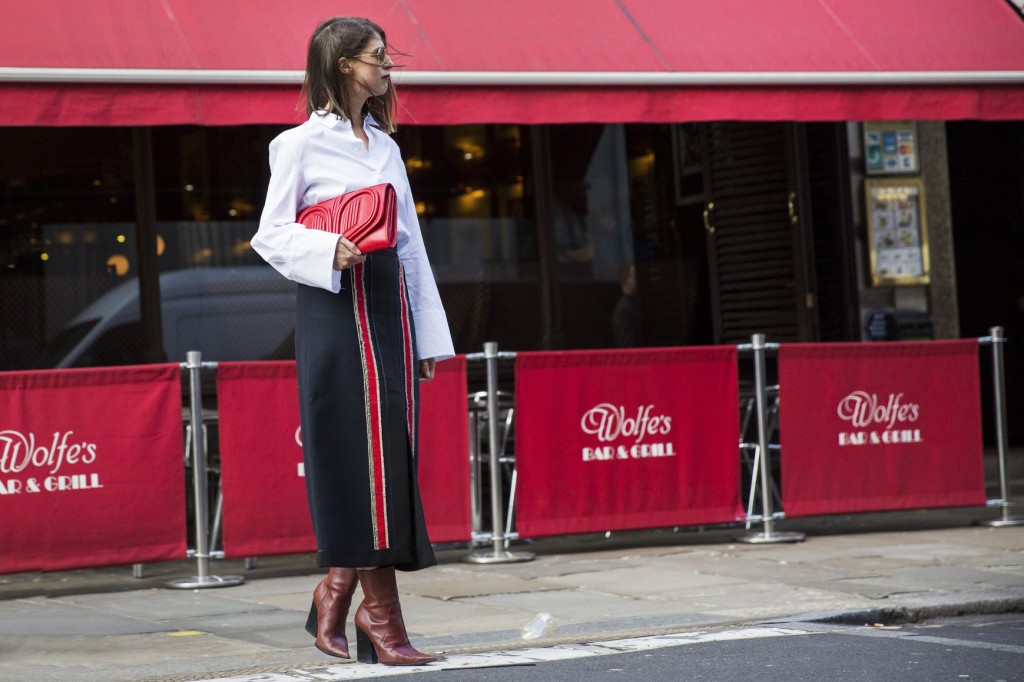 A staple skirt and shirt combination is transformed by the horizontal red lines. Complimented by the red leather clutch bag, burgundy boots are used to finish.
Soft lace and deep purple shades make up this Goth Glam look. Draping the outfit with a fur jacket, the polka dot box bag gives the look a cute twist.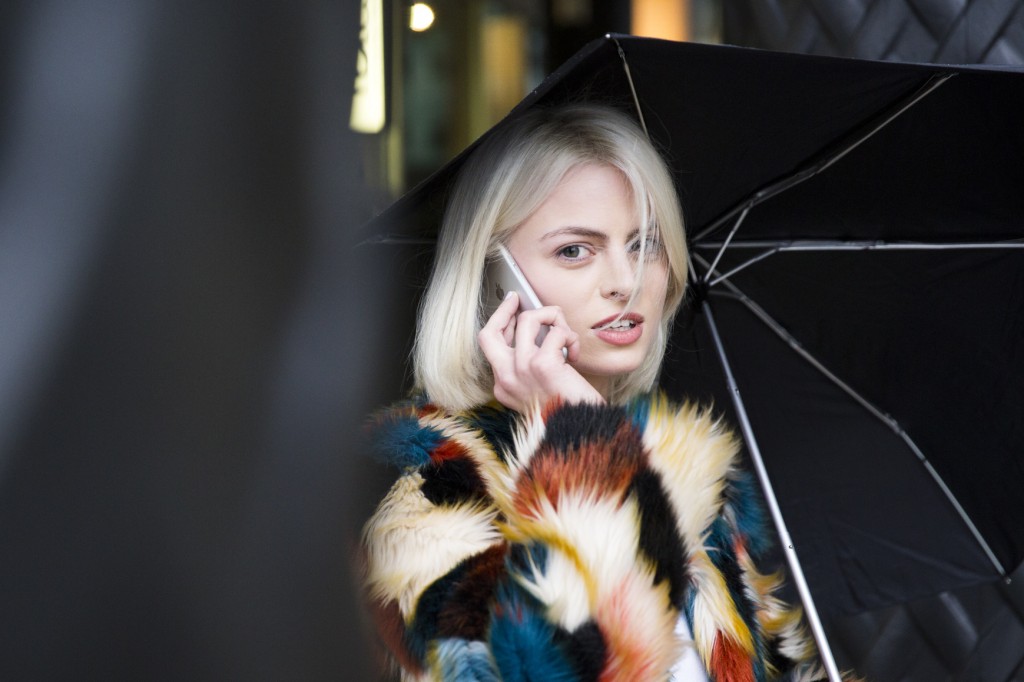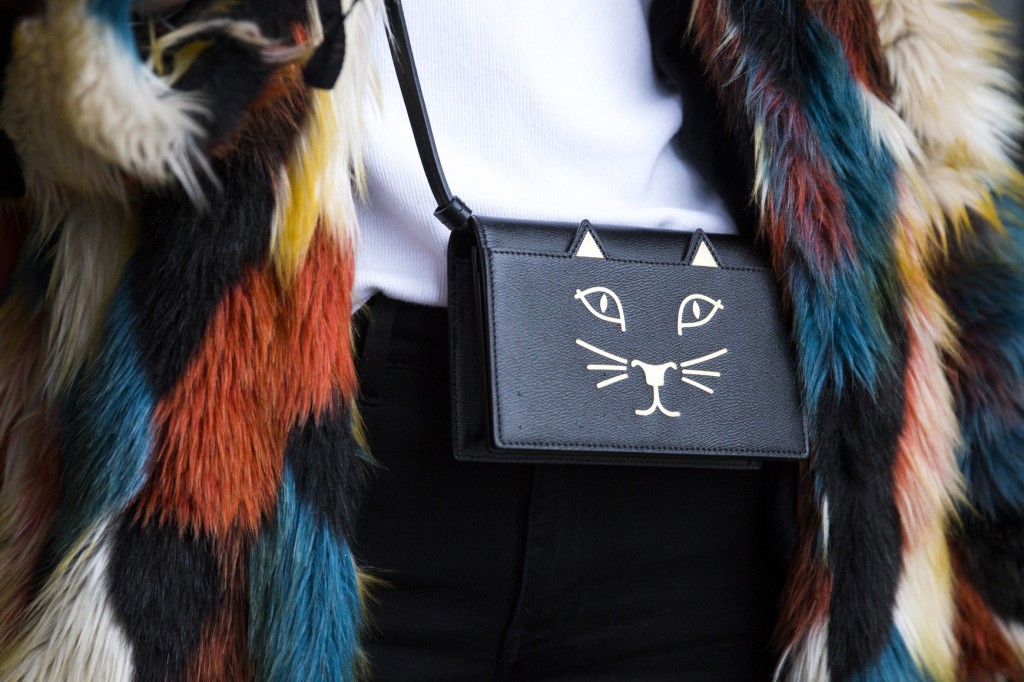 A black and white jeans and tshirt set up is contrasted by this colourful, faux fur jacket. Made up of a multitude of colours, it's cuteness is complimented by the Charlotte Olympia Feline coin purse.
Street Fashion- Awesome Accessories
---