Street Fashion – Winter Warmers
---
Posted on
Street Fashion – Winter Warmers
An effortless jeans and coat combination, this look is clean in colour and chic. Wearing a crisp white shirt against bright blue jeans, details come in the form of statement jewellery and floral heels. Providing winter warmth, this woollen grey coat with tartan lining is the perfect compliment to the looks classic colour scheme.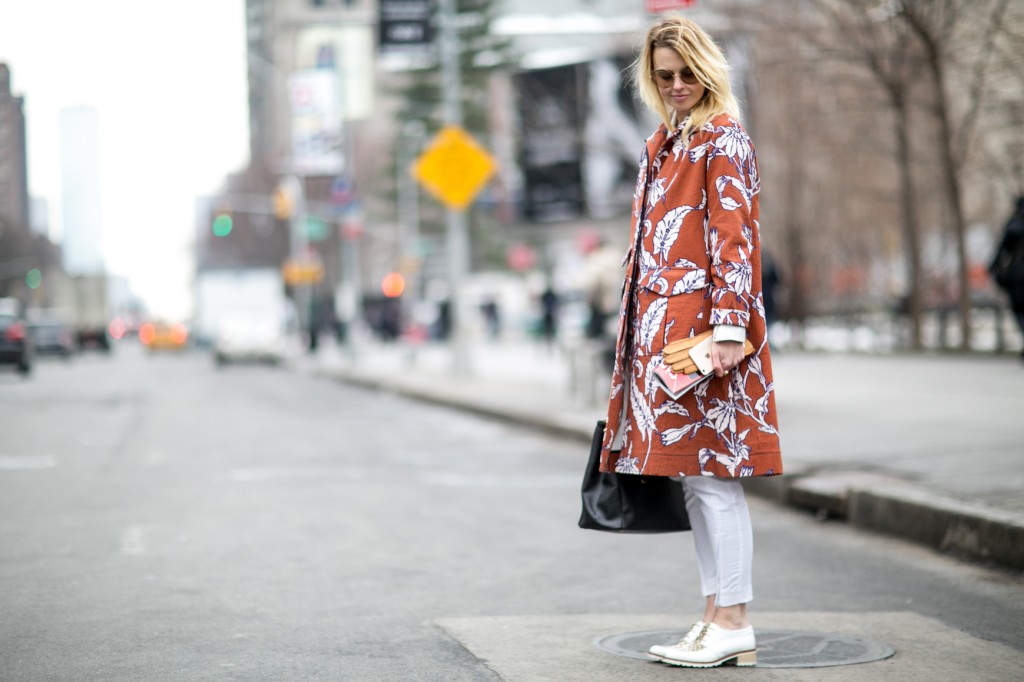 Boldly coloured with a decadent print, this stunning coat is autumnal inspired. Crafted in burnt orange with a foliage style print, the white base trousers and matching shoes are naturally contrasted against this colourful coat.
Fitted and furry, this luxury look is one for those also hoping to be ladylike. Layered over a longer length skirt, this softly panelled coat is paired against neons with the boxy bag and chandelier earrings.
Stocked in a variety of colours and styles, fur proves itself to be the ideal material for warmth in winter. Crafted in a unique shade of purple and accompanied with contrasting fur gloves, a statement piece is born in the shape of this furry jacket.
Street Fashion – Winter Warmers
---