Street Fashion – Sheer Exposure
---
Posted on
Street Fashion – Sheer Exposure
Masculine meets Feminine, punk against preppy, Fashion loves opposites and this look effortlessly combines leather with lace. Contrasting edginess with the romantic, the outfit interjects modernity through eye-embellished shoes whilst maintaining classic femininity through traditional monochrome shades.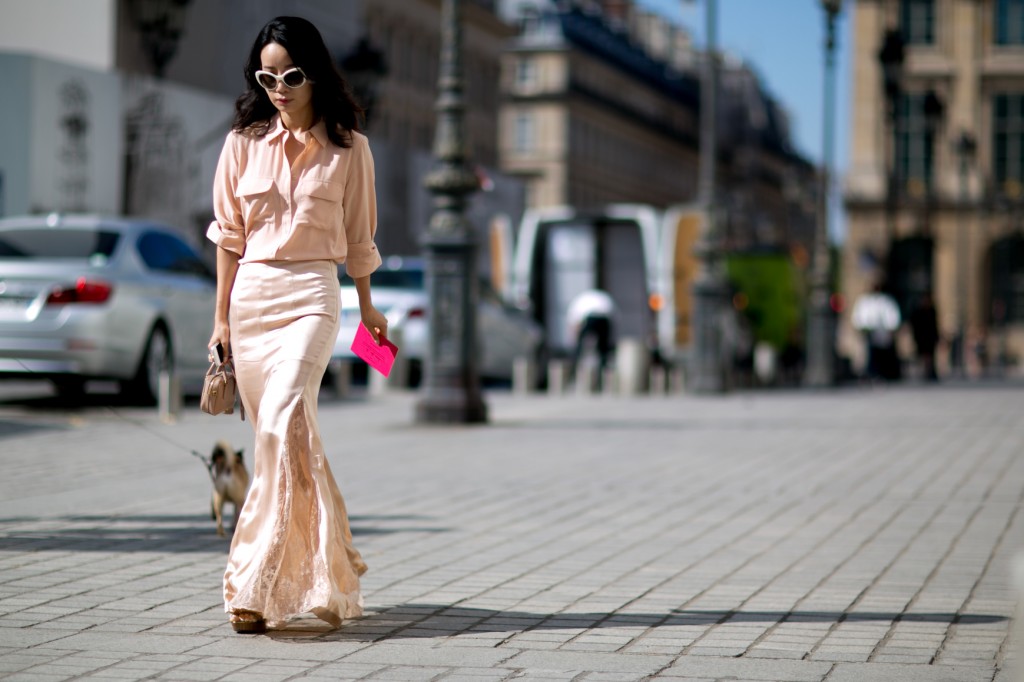 Nice and neutral, a sultry edge is given to this shirt and skirt blend by showing off some skin. Casual enough for a stroll around the city, this look places focus on the figure through its peekaboo panels and use of silk.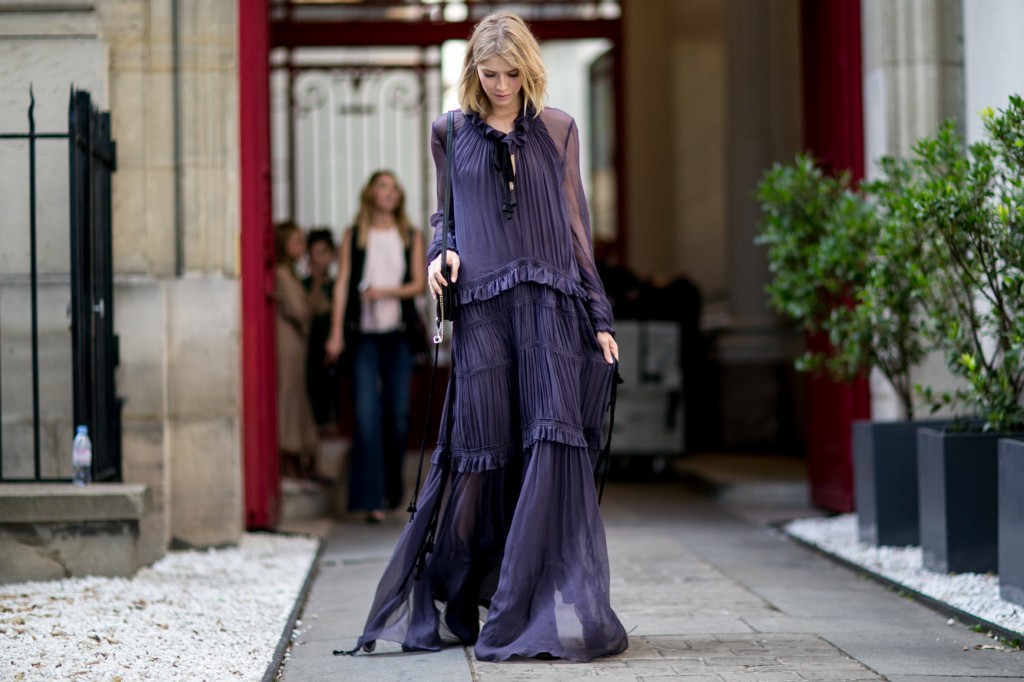 Victoriana style and deep in colour, this sheer gown channels one of this Autumn/Winter's biggest trends. Comprised of three tiers, whilst streamline pleats and frills help break up the colour, the sheer sections offer a tasteful hint of skin.
With its pinstriped shirt and combat skirt, this look is smart but street. As the swept back hair and shirt create the illusion of being formal, the quirky boots and combat skirt exploding into layers of sheer introduce a sense of fun.
Street Fashion – Sheer Exposure
---