Street Fashion – Turn Back Time
---
Posted on
Street Fashion – Turn Back Time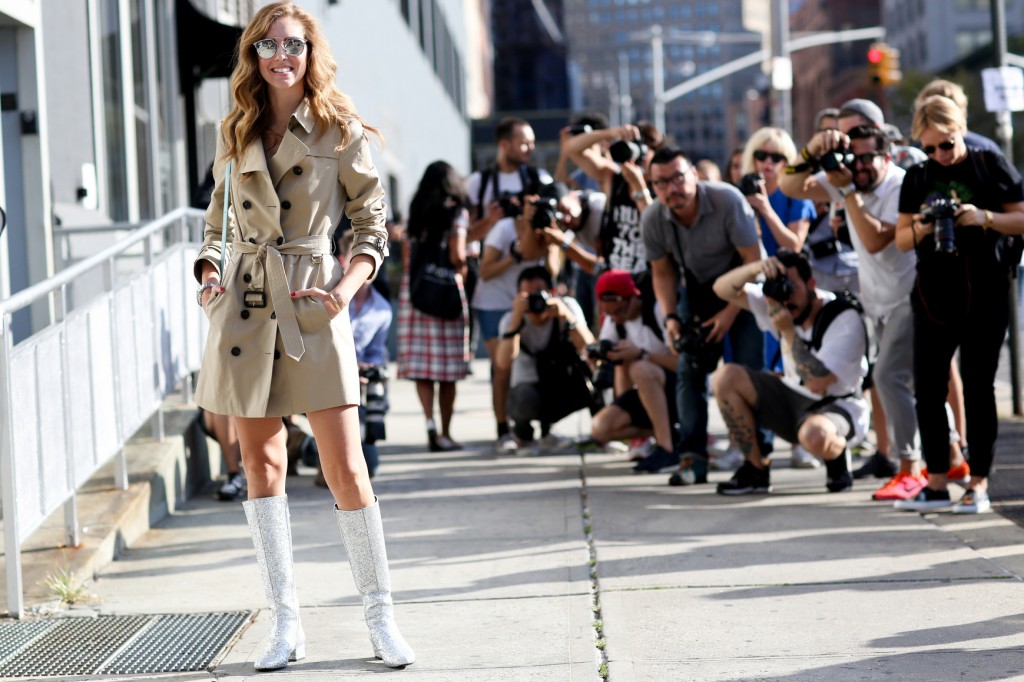 Pairing a simple Mac coat with glitter go go boots, this look draws on the styles made famous by famous female icons Twiggy and Mary Quant. Historically found on the streets of Carnaby Street in Swinging Sixties London, this mod inspired look sees the style undergo an all American revival.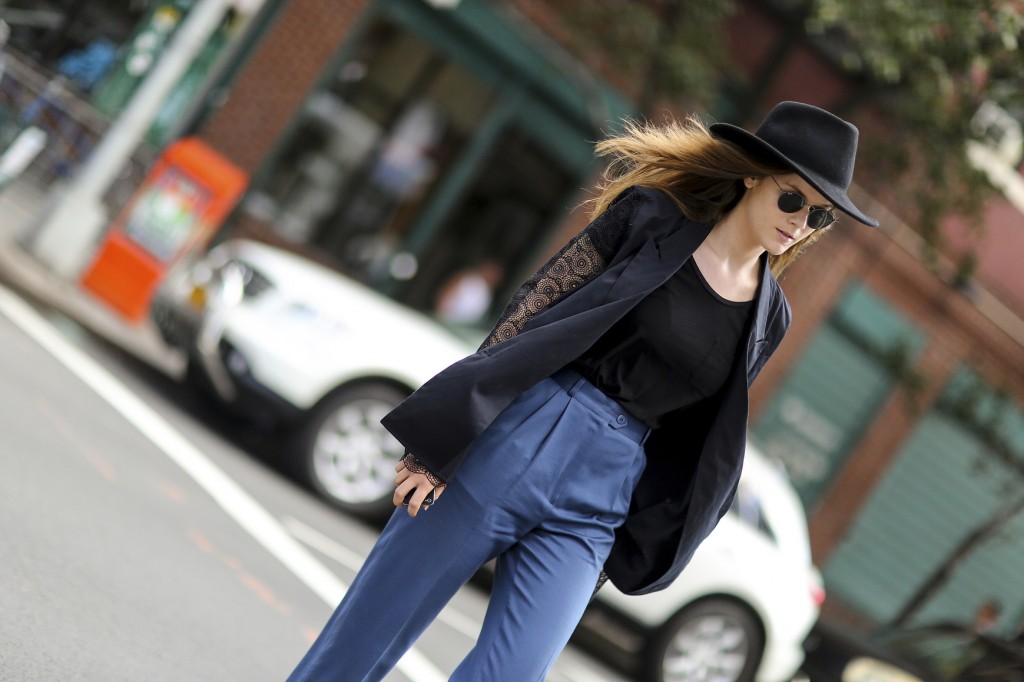 Becoming increasingly popular thanks to its reinvention this Spring-Summer, the 70s trend is almost unavoidable. Opting for loose materials, accessorising fedora and intricately decorated arms on the jacket, this look channels the 1970s with a cool Bohemian vibe.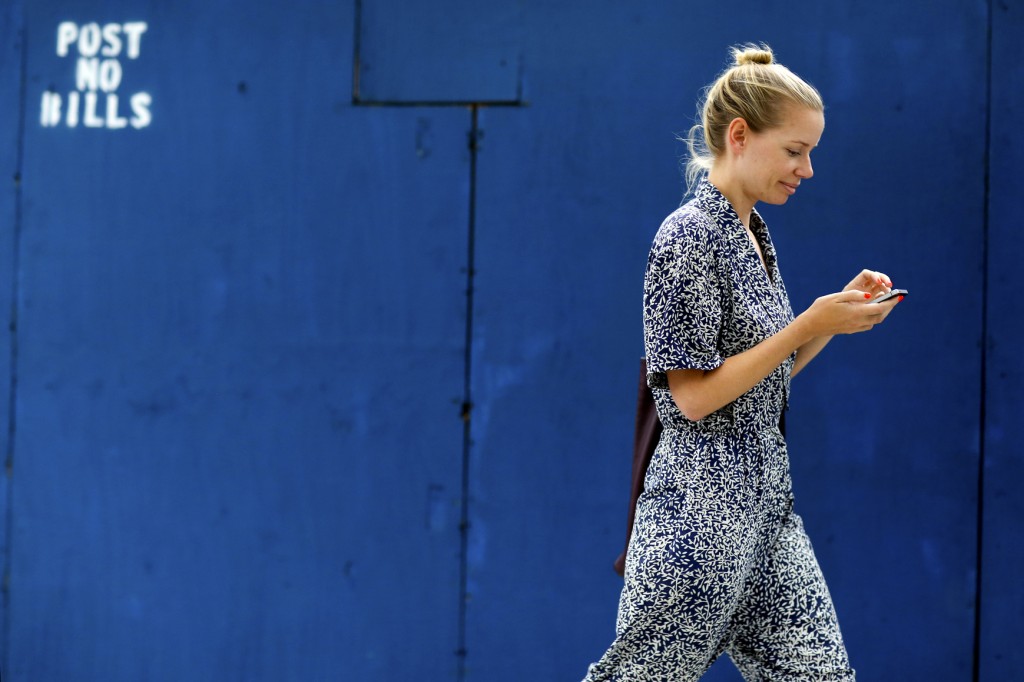 If there's one piece of clothing that shaped the 1980s, it's the romper and one that's continued on into modern day times. Perfect for hotter days when you're in need of something slightly more baggy, this rompers delicate pattern makes it less frumpy, more feminine.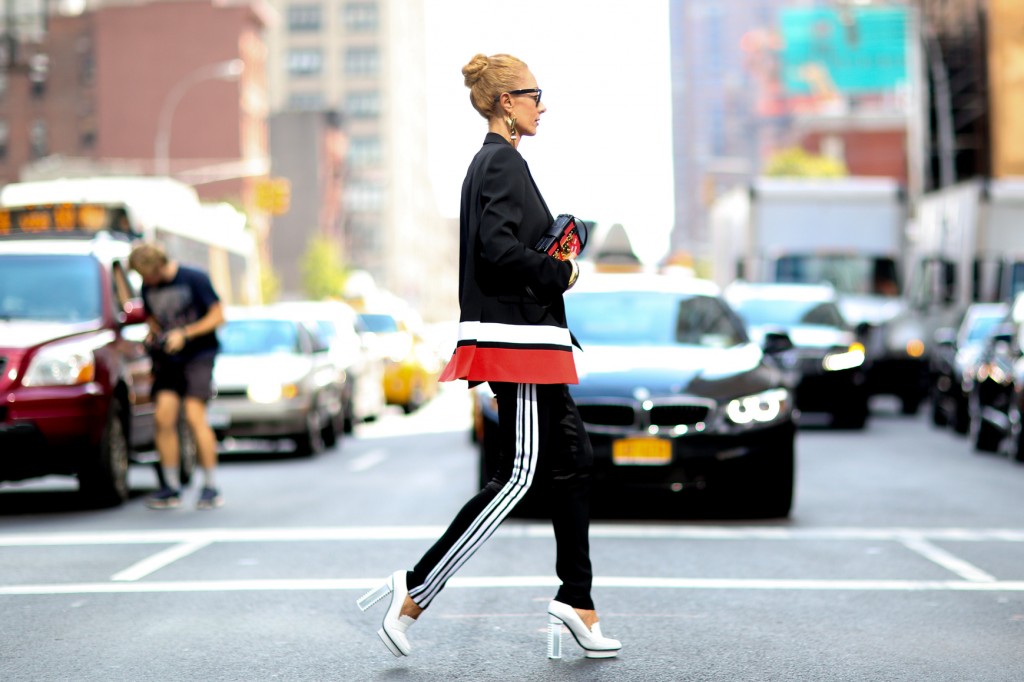 A style made famous by 1990s jogger lovers, Sport Luxe saw exercise garments leave the gym for life on the catwalk. Cleverly co-ordinating the stripe of the joggers with the thick white block of the jacket, this outfit and it's soft touch of feminine glamour provides Sport-Luxe enthusiasts with a perfect example.
Street Fashion – Turn Back Time
---