Street Fashion – Milanese Quirk
---
Posted on
Street Fashion – Milanese Quirk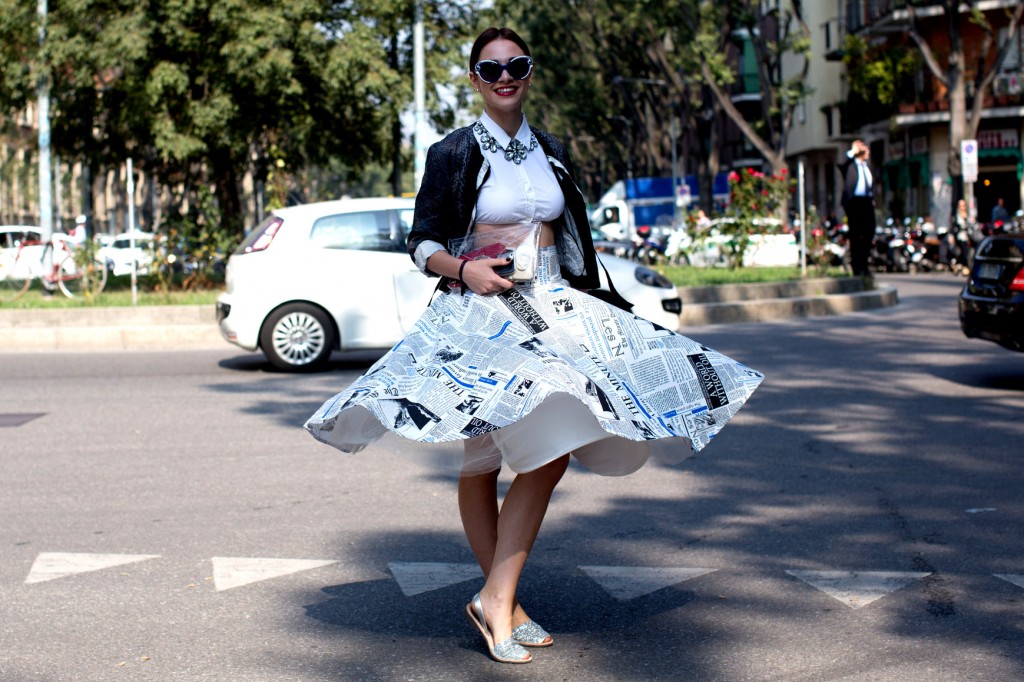 With an intricate wave of detailing matched only by the fluidity of its movement, this skirt is a true standout piece. Boldly contrasting against the simple colour tones and textures of the accompanying top and blazer, this skirt is bound to stop the press.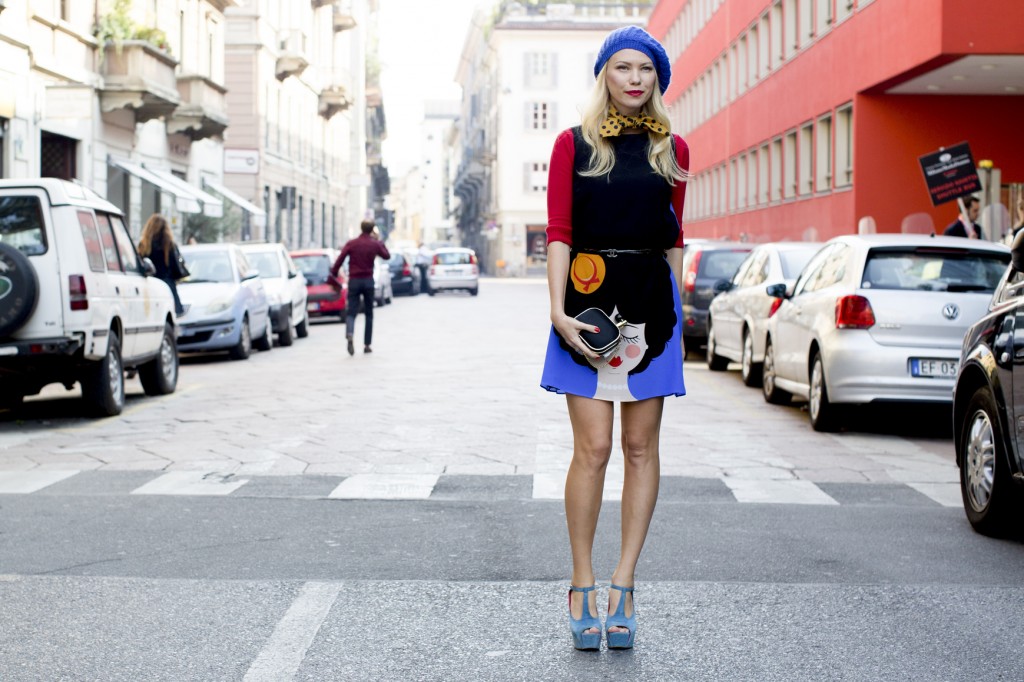 Offering an unparalleled and unafraid approach to both style and colour, this outfit ticks all the right boxes under the terms quirky and cute. From the blue beret to the polka dot mustard neck scarf, the real source of intrigue stems from the emblazoned skirt – some seriously interesting attire!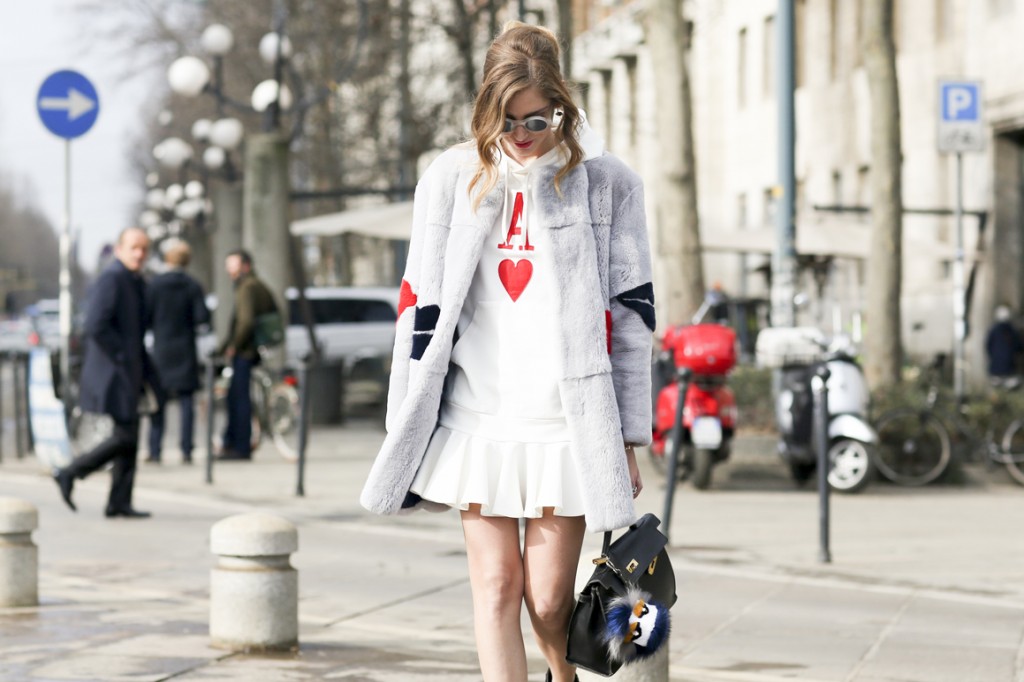 The pastel blue fur coat softly contrasting against the crisp whiteness of the dress ; this look provides a modern take on Alice in Wonderland. With the print of card decks being featured on both pieces of the outfit, the look's final touch of fun comes from the oversized sunglasses and unusual bag accessory.
Street Fashion – Milanese Quirk
---