Street Fashion – Feminine Fabrics
---
Posted on
Street Fashion – Feminine Fabrics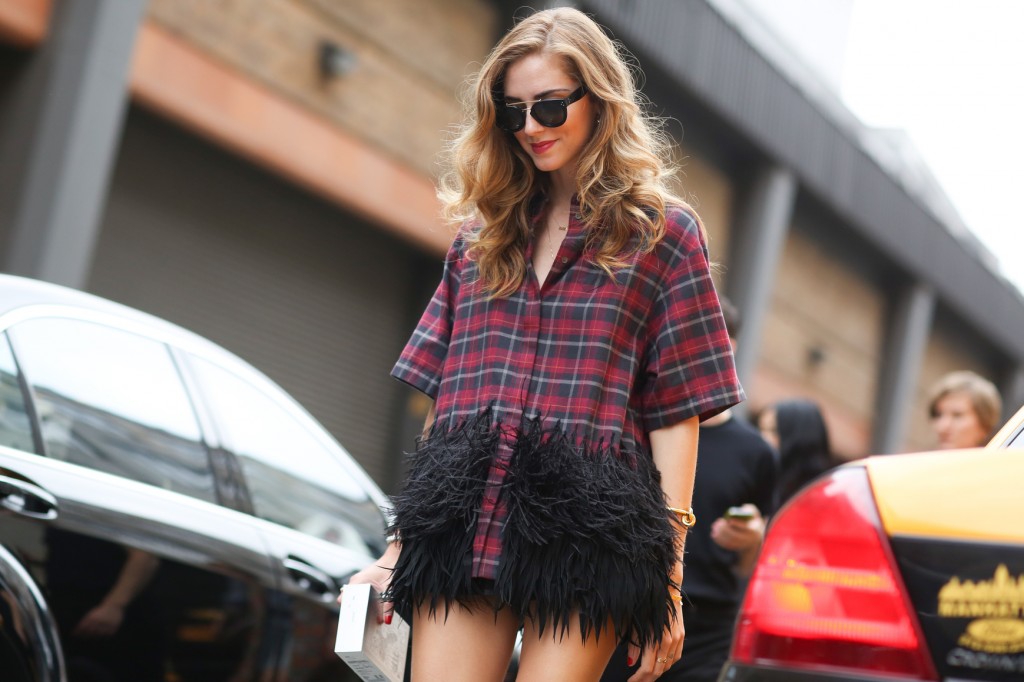 When it comes to clothing, it can often be the small finishing touches – be it a lace hem or a beaded collar – that create an overall illusion of femininity. This shirt is the perfect example as what was once a simple boyfriend fit chequered shirt is transformed through the ultra-feminine furry frills.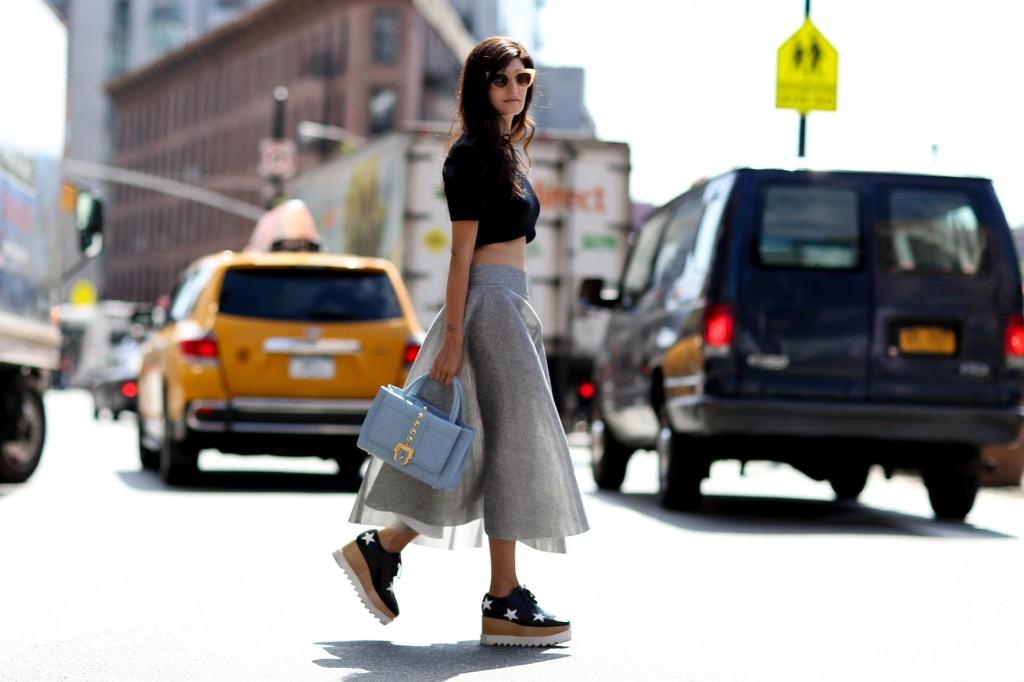 Whilst the overall colour scheme of this skirt and top combination is somewhat muted, the cut and soft cotton fabrics of both garments give this look a touch of 1950s glamour. Accessorised with a belted leather bag and some vintage shaped sunglasses, the wedged emblazoned trainers offers some street-style modernity.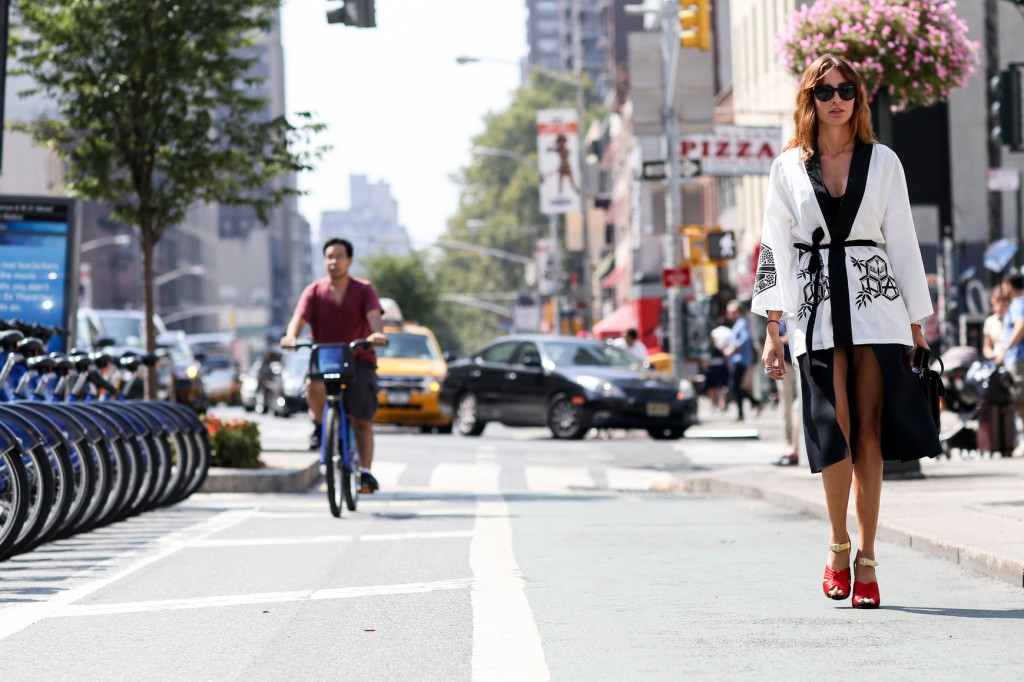 Translated from Japanese as 'thing to wear' the kimono is this year's choice of garment thanks to the emerging 70s trend. Remaining more in line with traditional Japanese customs, this kimono remains worn in the form of a dress with little accessorising; after all, the expression of elegance comes from the kimono itself.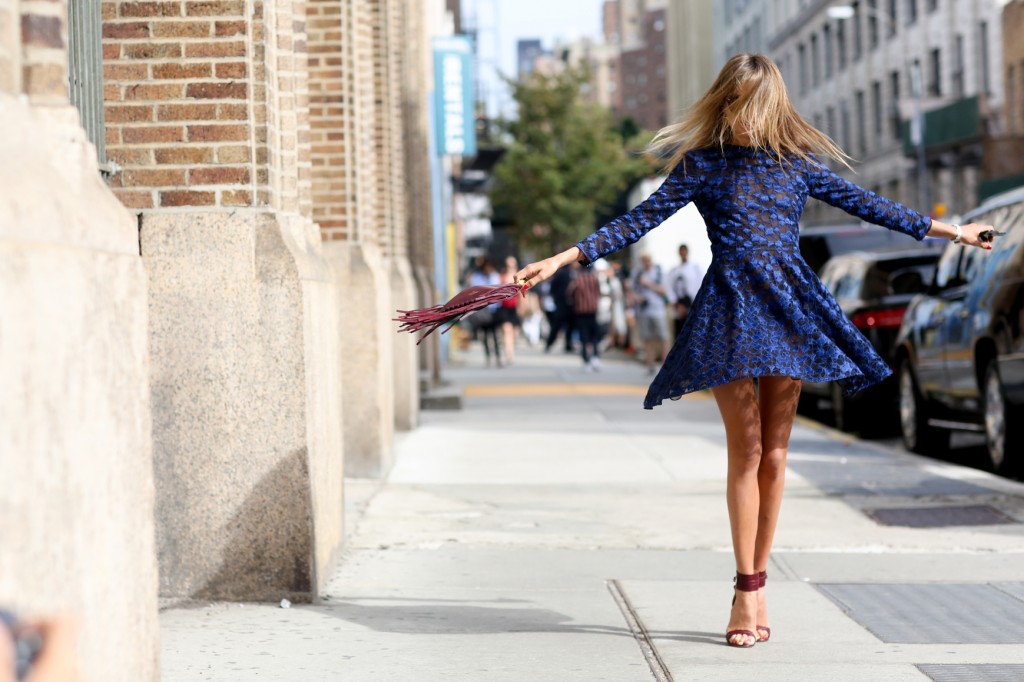 Maintaining a luxurious evening style look through the deep blue velvet tones layered across it, this dress is perfect for day or night. Cinched in at the waist, this look flatters the figure whilst the movement developed adds an extra element of feminine fun.
Street Fashion – Feminine Fabrics
---