Street Fashion – Make a Statement
---
Posted on
Street Fashion – Make a Statement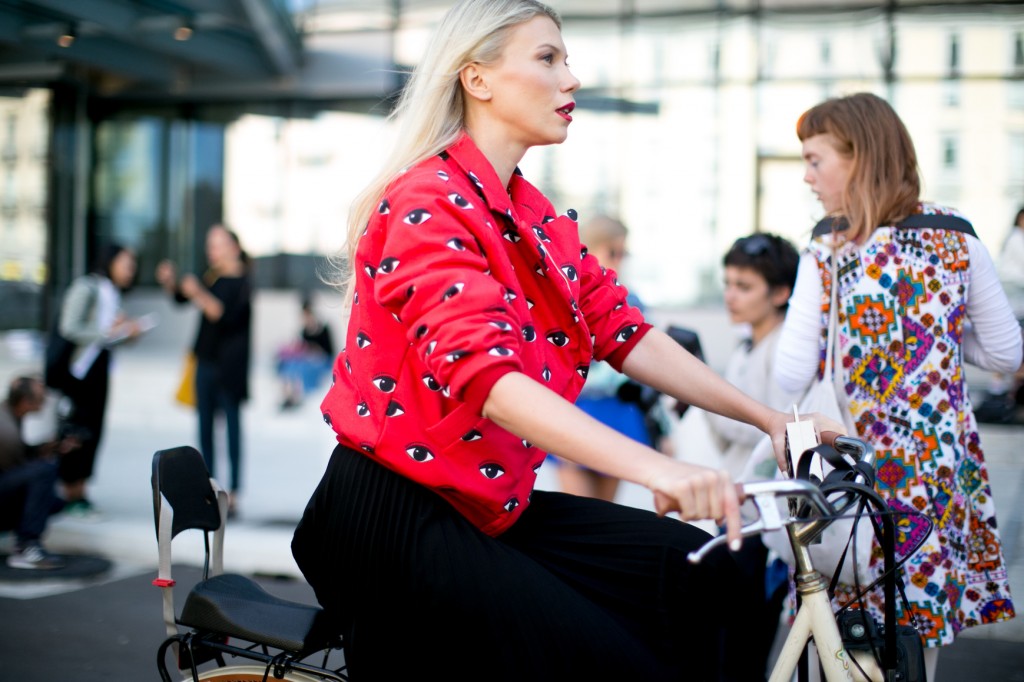 Bold in colour but softened by its fabric, this jacket provides some stylish protection against the springtime chill. Matched beautifully with a complimentary red lip and pleated A-line skirt, this jacket will quite literally ensure all eyes are on you.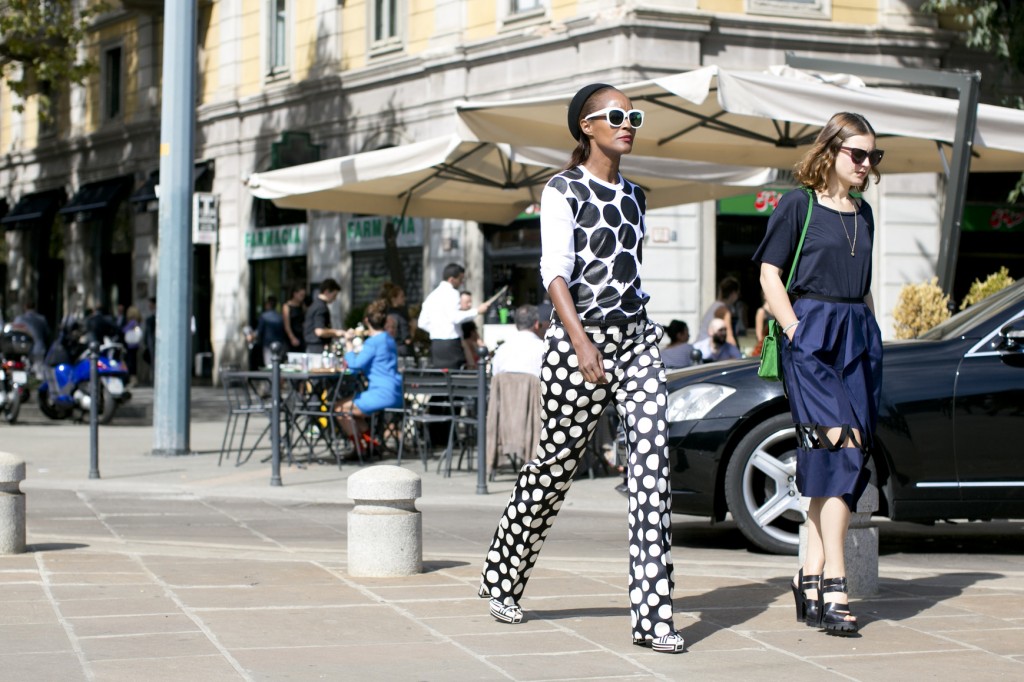 Colours and patterns can help make a statement, and this look's combination of the two proves a strong source of sartorial power. Mixing monochrome hues with oversized, contrasting polka-dot prints, this is one look determined to make you stand out from the crowd.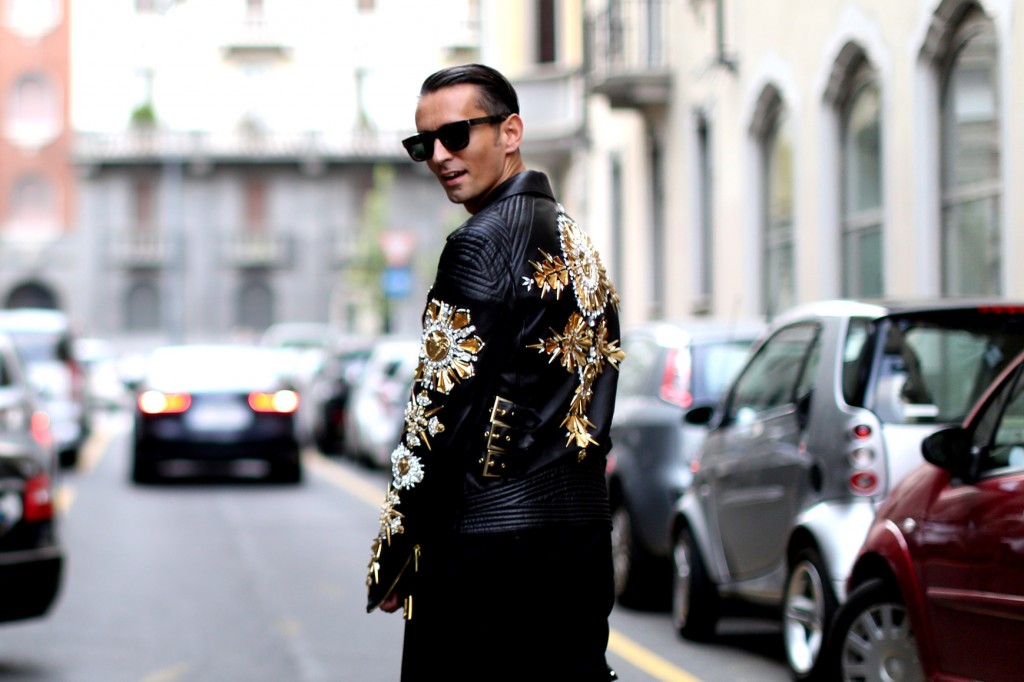 Despite recently naming head-to-toe black as the ultimate faux-pas, we're sure Anna Wintour would be far from disapproving of this look. Creating overall smoothness through the darkness of colour, the heavy detailing, sleek leather and presence of oversized buckles gives this attire some finishing structure.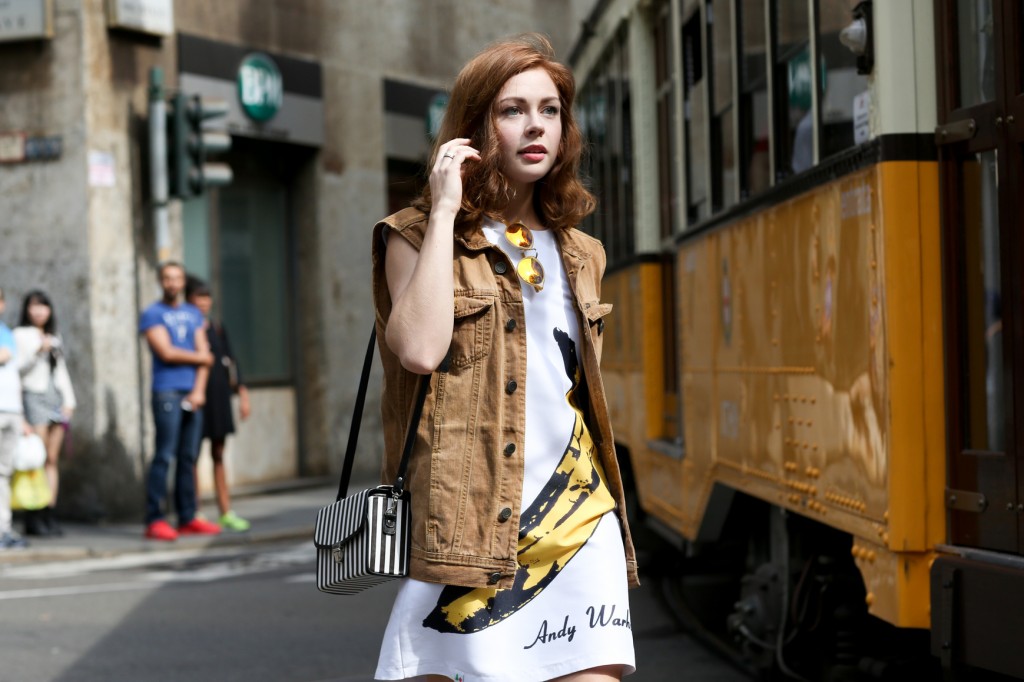 Famed as one of the most iconic artists of all time, Andy Warhol was unafraid of making statements. Known for transforming everyday objects into pieces of art, one of his most recognisable paintings is this banana which featured on an album cover for the Velvet Underground. Printed on a loose swing dress, another dimension is added to his timeless art.
Street Fashion – Make a Statement
---