Street Fashion – Sculptured and Sophisticated
---
Posted on
Street Fashion – Sculptured and Sophisticated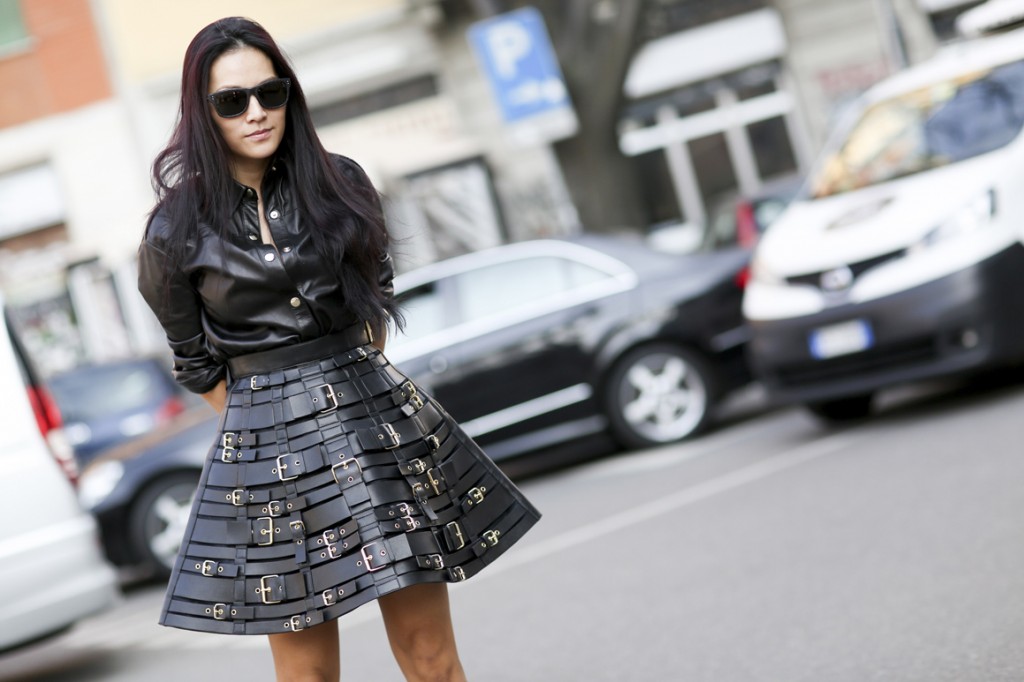 When it comes to sculpting areas of our outfit – whether it be cinching in the waist or tightening the trousers – we often reach out for a trusted belt to do the job. Taking the belt to a whole other level by interweaving a whole handful of them, this skirt is intricate and most definitely interesting.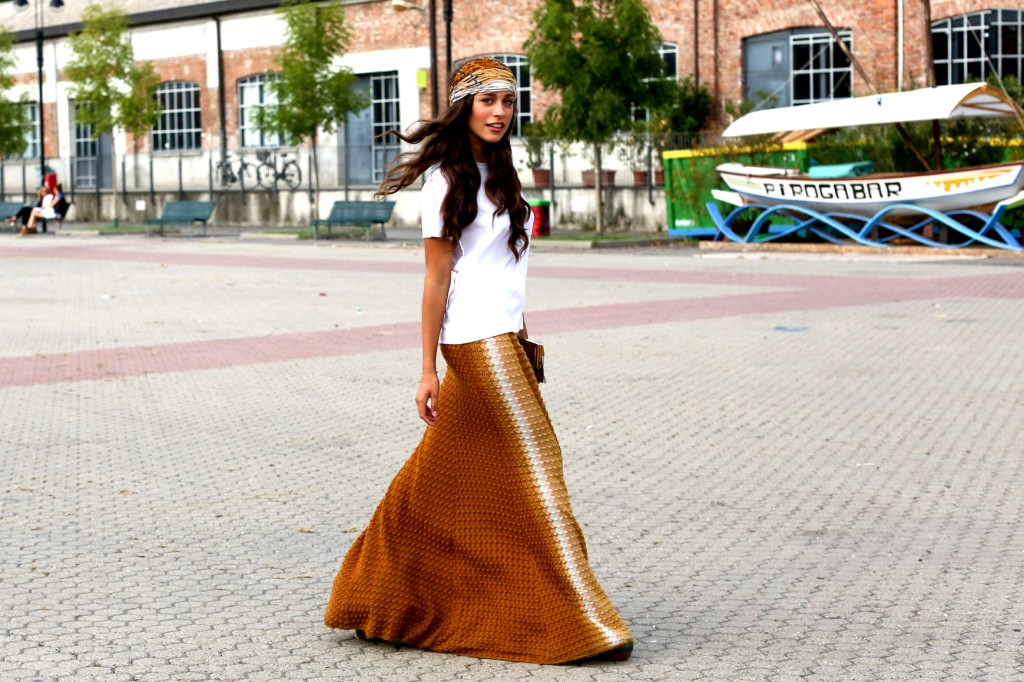 Matching the loose flow of the maxi skirt with the gentle bohemian waves in the hair, this look perfectly channels summers love of folk. Bearing a strong striped structure upon the missoni maxi skirt, this look is kept cool and casual through the use of a plain white t-shirt.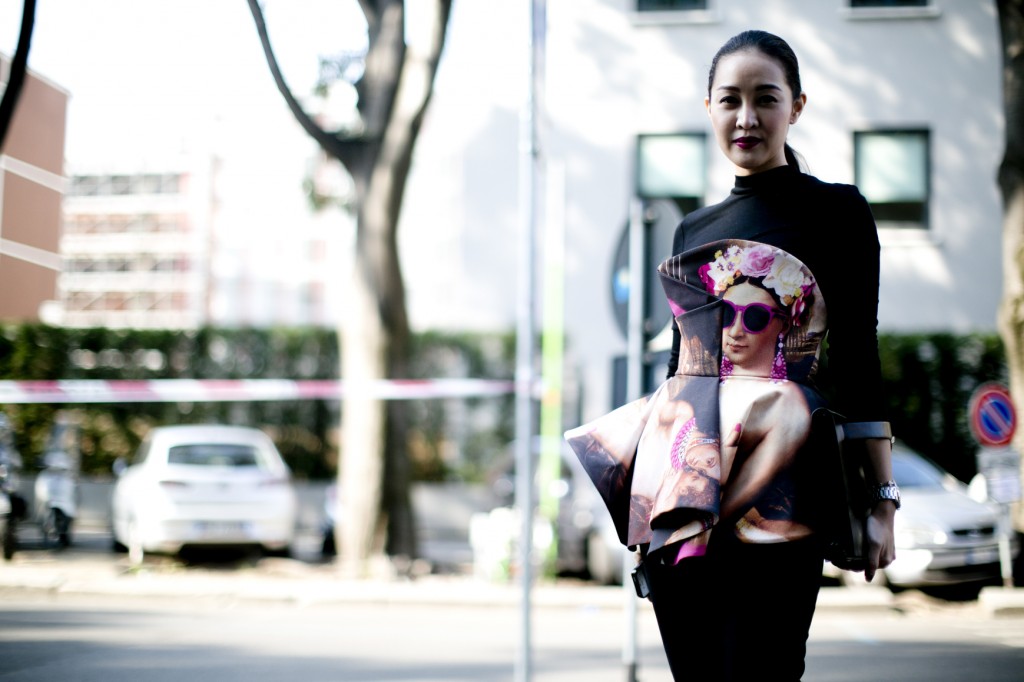 It's not unusual to find fashion and art coming together as one, much like this peplum-hemmed corset. With the top utilising paintings similar to those found in the Renaissance, the models are accessorised by floral garlands, sunglasses and chandelier earrings – giving them some much needed edge.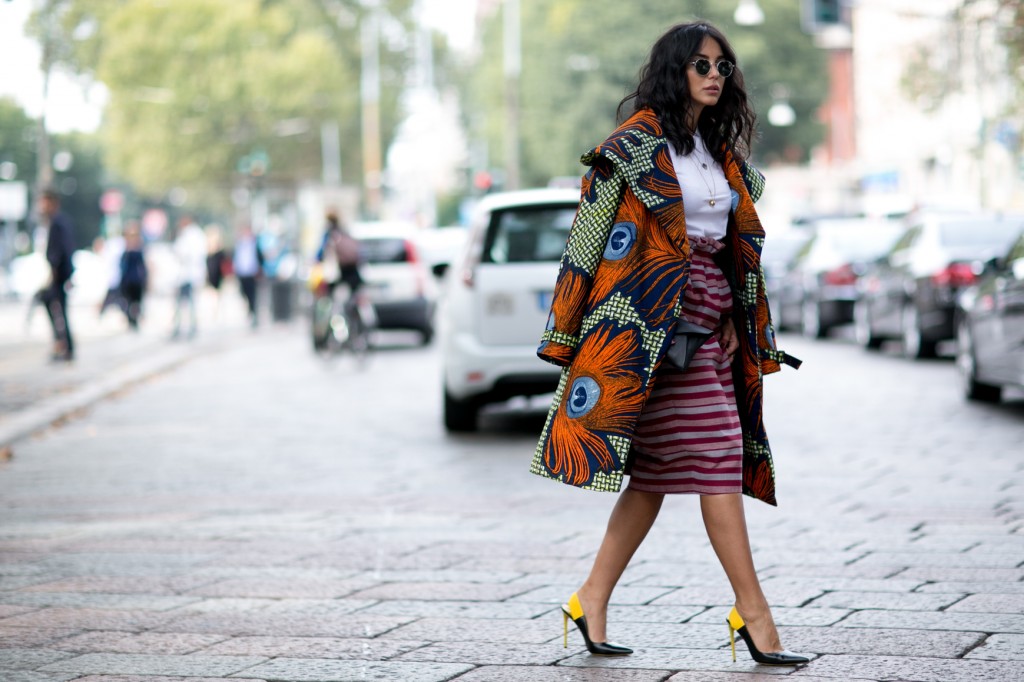 With aspects of this outfit used to flatter the figure, whilst the sunglasses and stilettos provide a tougher edge, this outfit is both structured and strong. Perfectly balancing the boldness of colour against the difference in textures, success stems from the contrast between softness and hardness; with femininity achieved through a floral pattern and tousled locks .
Street Fashion – Sculptured and Sophisticated
---