Street Fashion – Street Swagger
---
Posted on
Street Fashion – Street Swagger
Adopting the style associated with American Cheerleaders, this oversized top is stripy and sporty. Composed with a white leather rucksack and matching plimsolls, this vibrant red ensemble is completed by minimal make up and a high ponytail.
Darkly coloured but luxurious when it comes to material, these three mix Gothic glamour with a touch of decadence. Whilst the male and female duo opt for sheer, flowing materials and some statement prints/accessories, the all-black outfit on the right is rescued by its accompanying gold trims and covering of cameo.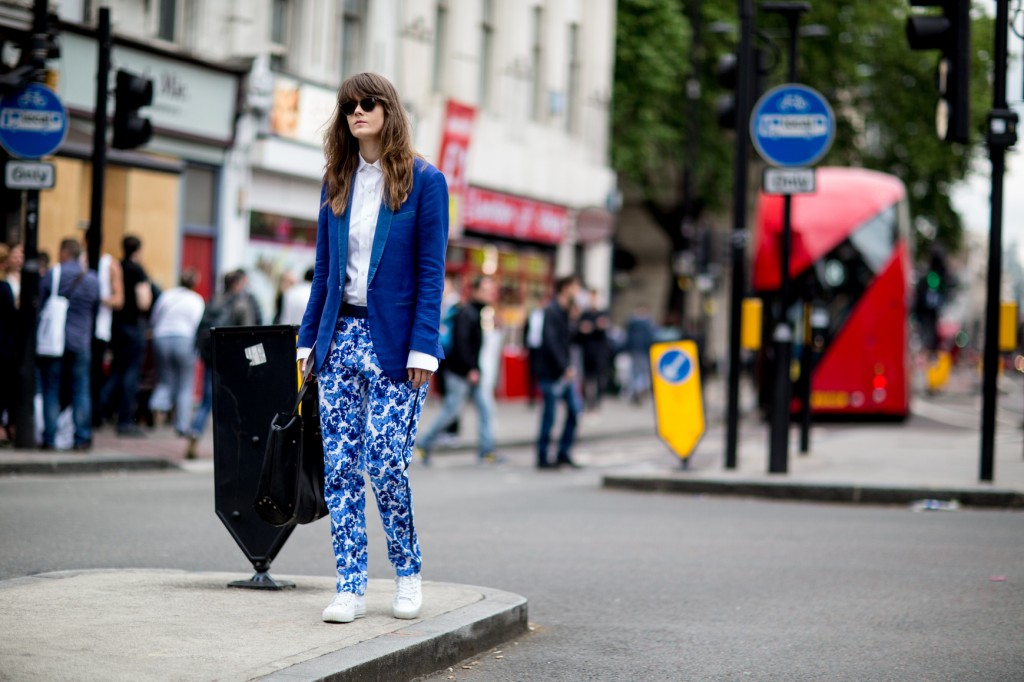 Tailored in its shape and crafted in cobalt, this outfit is street-wise and androgynous. Although the shirt and blazer combination border on being formal, the shaggy haircut and floral trousers present a more a youthful look.
Even without the bold stitch of its slogan, this dress asserts a characteristic appreciation for rock and roll. Preserving femininity through the length of the dress and traditional style of shoe, edginess begins to emerge through the checkered effect throughout the green garment.
Street Fashion – Street Swagger
---