Street Fashion- Fashion Genres
---
Posted on
Street Fashion- Fashion Genres
Featuring numerous structures and some pristine patterns, whilst colour is a main attraction in this space age style thanks to the silky blue stilettos and a bag embellished with red dots, our eyes are automatically drawn to this dress. With a soft plastic layer acting as a pretend protection to the intricate block design, this unique overlay ultimately contributes to the dress' intriguing aesthetic.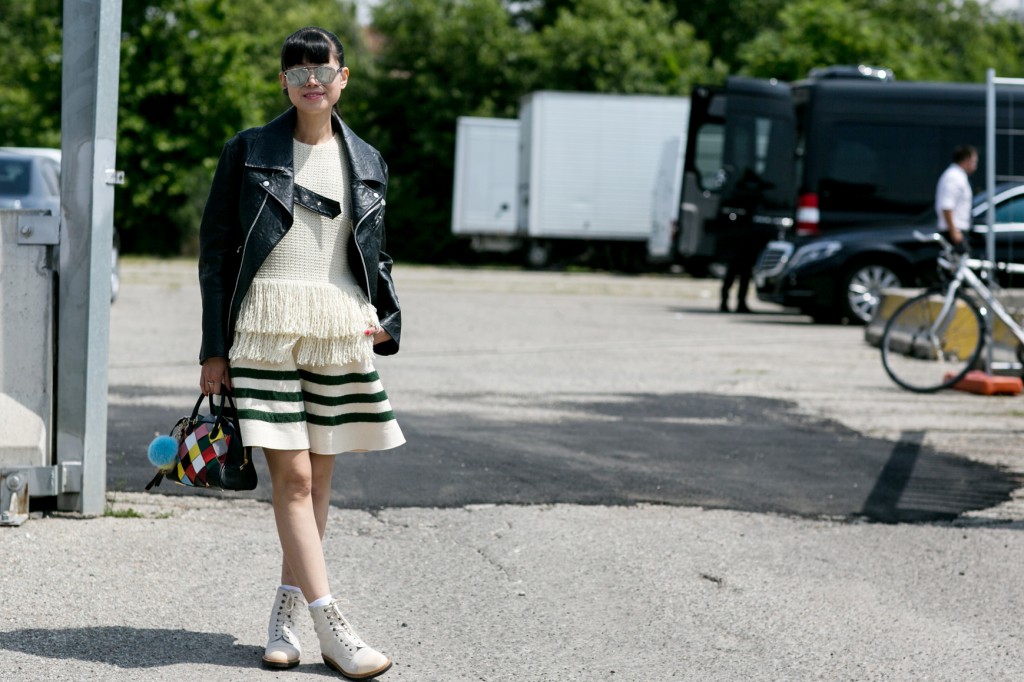 Pretty and punky, this lady softens the harder leather materials of her outfit with fluffiness and more comforting textures. As the dark leather jacket coincides with her jet black hair and an accompanying pair of white leather Doc Marten boots, the frilled effect of the white jumper and stripy skirt makes this outfit more Devil Wears Prada than Devil May Care.
Crisp white cottons paired with soft suedes, this cute couple take the western style of the saloons out onto the streets. Mirroring the western themes that ran throughout the Fall/Winter shows by Burberry,  whilst this lady mixes a looser dress with some stringed up suede boots, her man channels cowboy with big boots and dark sunglasses but brings it into the modern age by swapping the loose fringe detail associated with traditional chaps for some structured sequins.
Street Fashion- Fashion Genres
---