Street Fashion – Street but Smart
---
Posted on
Street Fashion- Street but Smart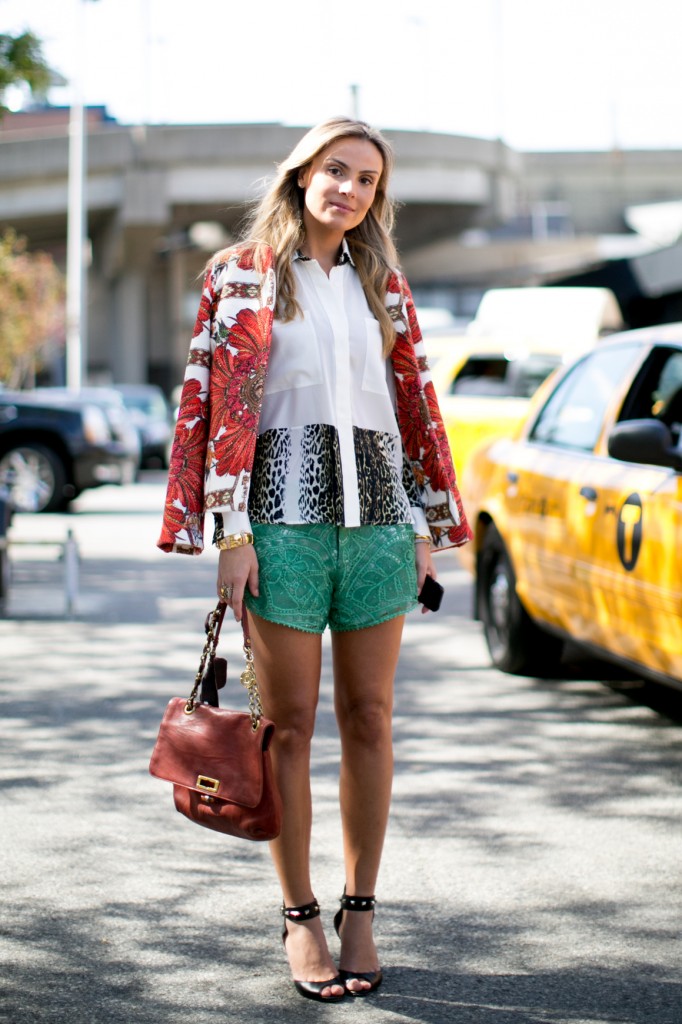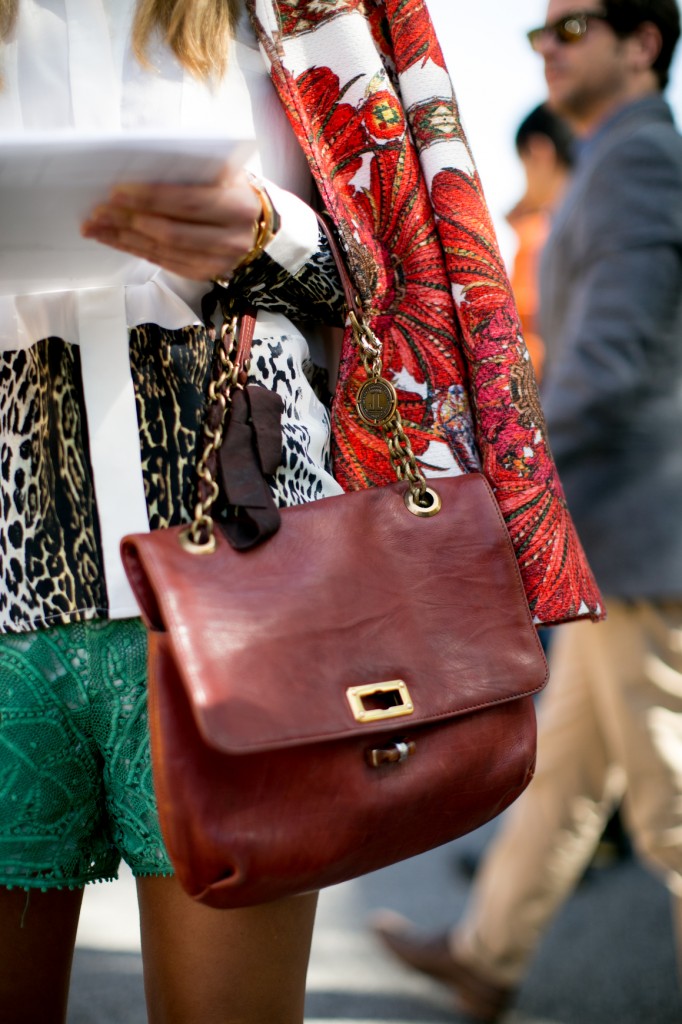 Summer and Spring are about being bold with colour and prints and this lady amalgamates the two. Fusing a red floral jacket with the cheetah print hem of a white shirt and the smoothness of a burgundy leather bag, some jade coloured lace shorts inject a final touch of colour and fun.
With this year marking the return of Seventies fashion, one trademark making their return from the eras archive is flares. Whether its a regular denim pair or one of these more patterned pair worn with a tshirt or styled into a matching two piece, flares are moving from the hippies to the high street.
Demonstrating that going to the office doesn't mean compromising your own sense of style, these ladies put their own mark on their workwear. Whilst the androgynous tweed ensemble contrast against the ladylike pastel hues and frills of the outfit on the right, these women prove that working attire doesn't have to be either bland or boring.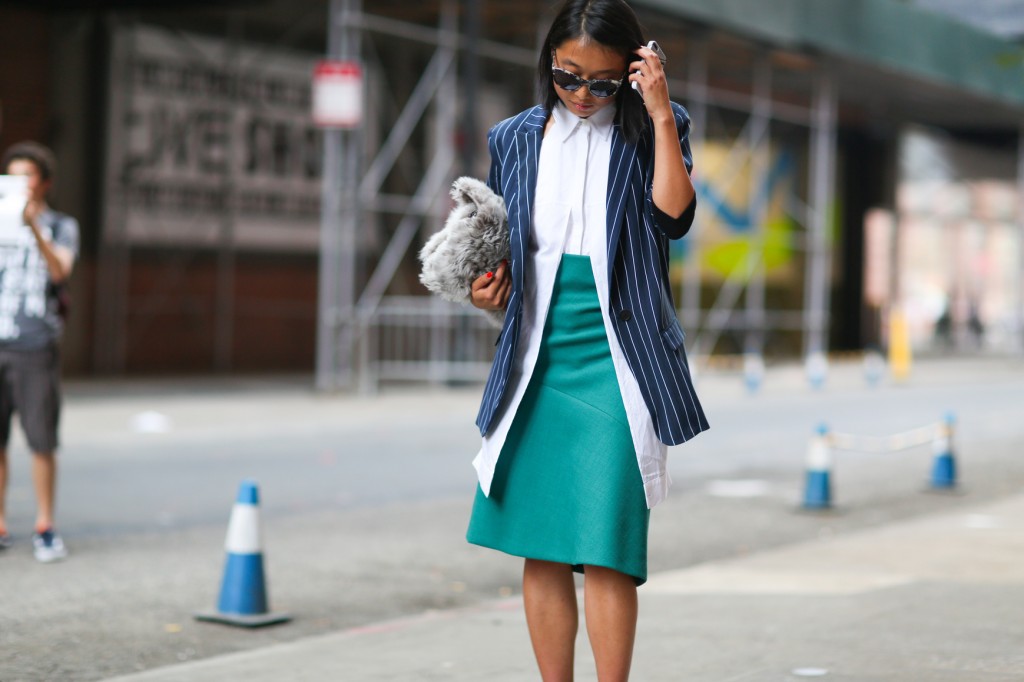 Smart and structured, this outfit features multiple layers and clean lines. Complimenting the warmth of the turquoise skirt with a deeper pinstripe coat, this formal look is given a soft edge through the furry clutch bag.
Street Fashion- Street but Smart
---