Street Fashion- Show Stealers
---
Posted on
Street Fashion- Show Stealers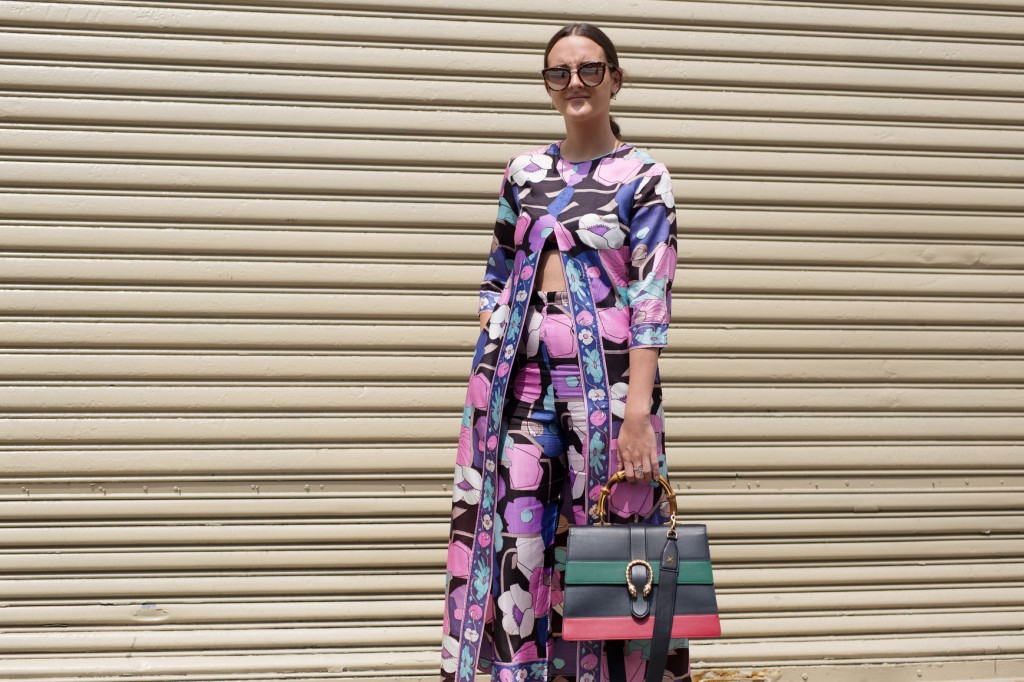 Floral and fun, this colourful co-ord opts for the trouser and jacket combination. Equally a show stealer, a Gucci Dionysus featuring a similar colour scheme is the handbag of choice for the outfit.
Night time negligee is given a moon age twist through these silver platform boots. Worn with fishnet tights, the innocent curl of volumized hair is contrasted against Lolita style heart sunglasses. Theme: naughty meets nice.
Do the Hippy Hippy Shake by pairing a tied tank top with patterned, flared trousers. Keeping it loose with straight hair and tinted sunglasses, the Gucci Dionyses bag introduces modernity to this era- inspired outfit.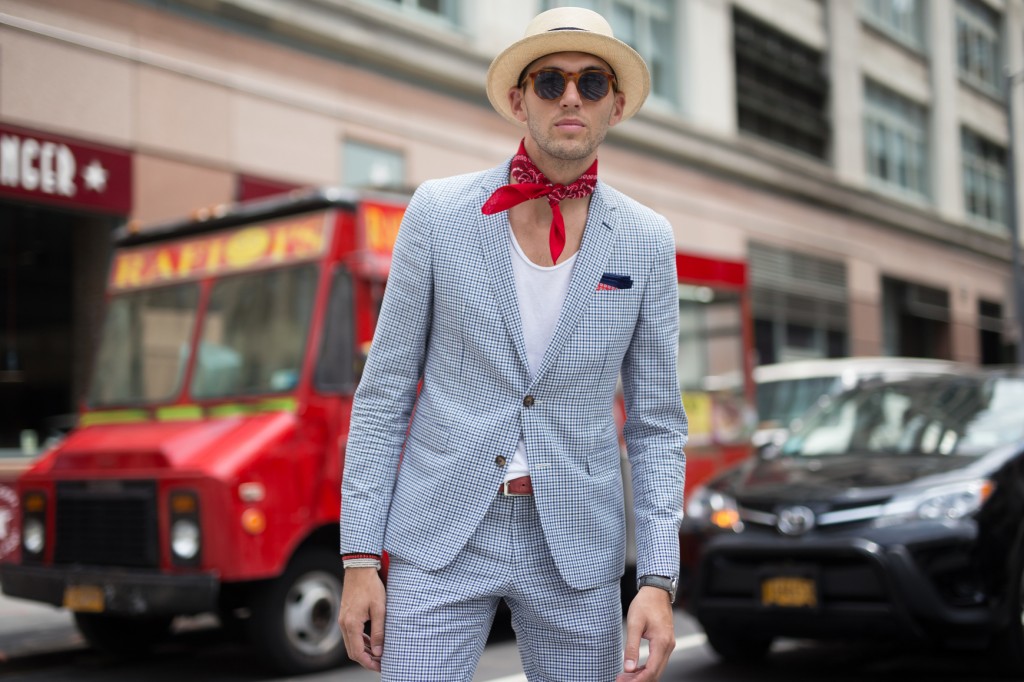 Style up your suit with an on trend neck scarf and straw fedora. Quirky and cool, the red scarf is complimented through a matching belt and a neatly tucked pocket square.
Street Fashion- Show Stealers
---