Street Fashion- Cool Clothing
---
Posted on
Street Fashion- Be Cool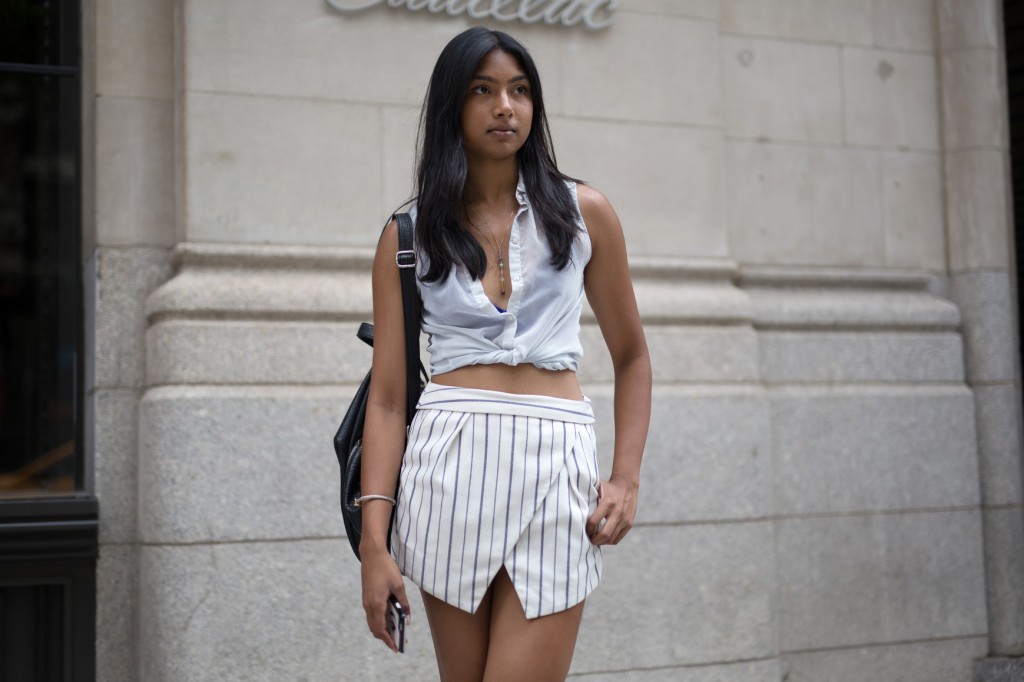 Wearing white from head to toe is a staple outfit in summer. Complimentary for your skin tone and effortlessly glam, mix lightweight white blouses with heavier, pretty patterns.
Badged denim has swept across the high-street this year and these jackets channel the trend to perfection. Emblazoned with quirky quotes and the names of musicians, let your jacket do the talking by piecing it with understated pieces and simple hairstyles.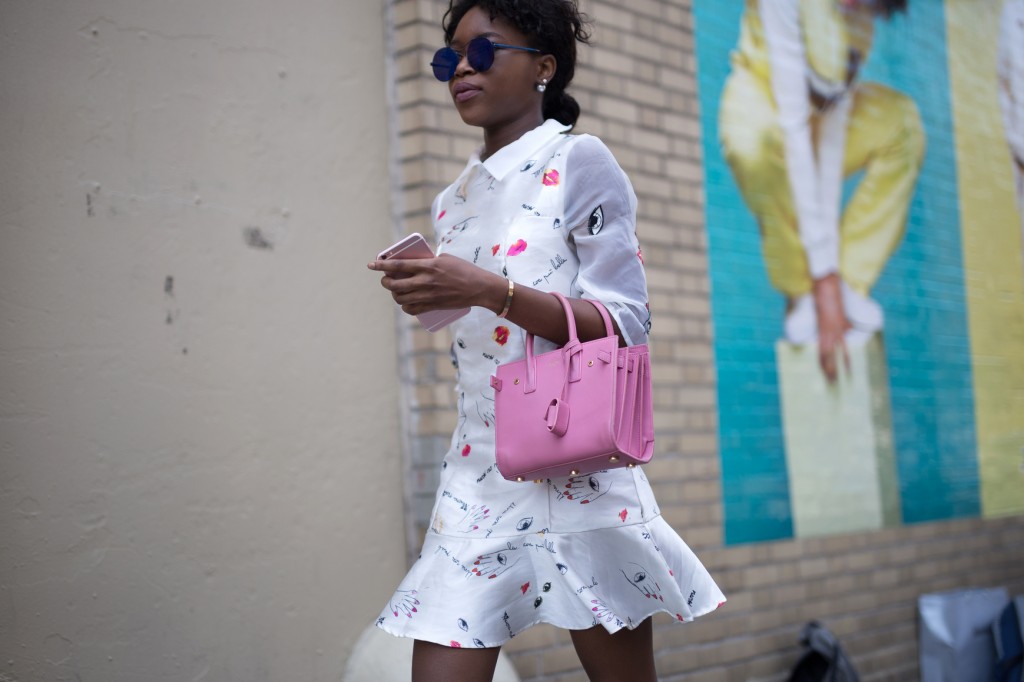 The lightweight texture of Chiffon makes it the ideal fabric for keeping cool during Spring/Summer. Ditching traditional floral patterns for hands, eyes and lipstick stains, the finishing pastel pink bag keeps in tune with the cute nature of this dress' pattern.
s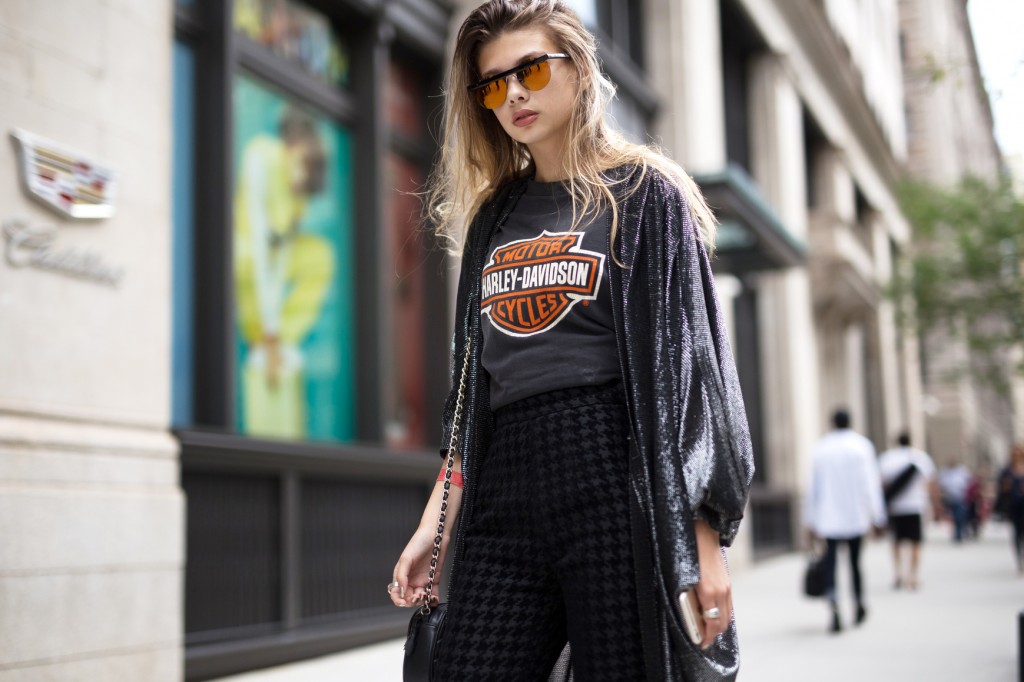 Coordinating polarised shades with the logo on her t-shirt, deep tones and metallic silvers contribute towards this grunge glam look. Opting for a biker vibe with the Harley Davidson tee, ditch the leathers for checkered trousers and a cocoon cardigan. Motorbike not necessary.
Street Fashion- Cool Clothing
---