Street Fashion- Jeans with Dresses
---
Posted on
Street Fashion- Jeans with Dresses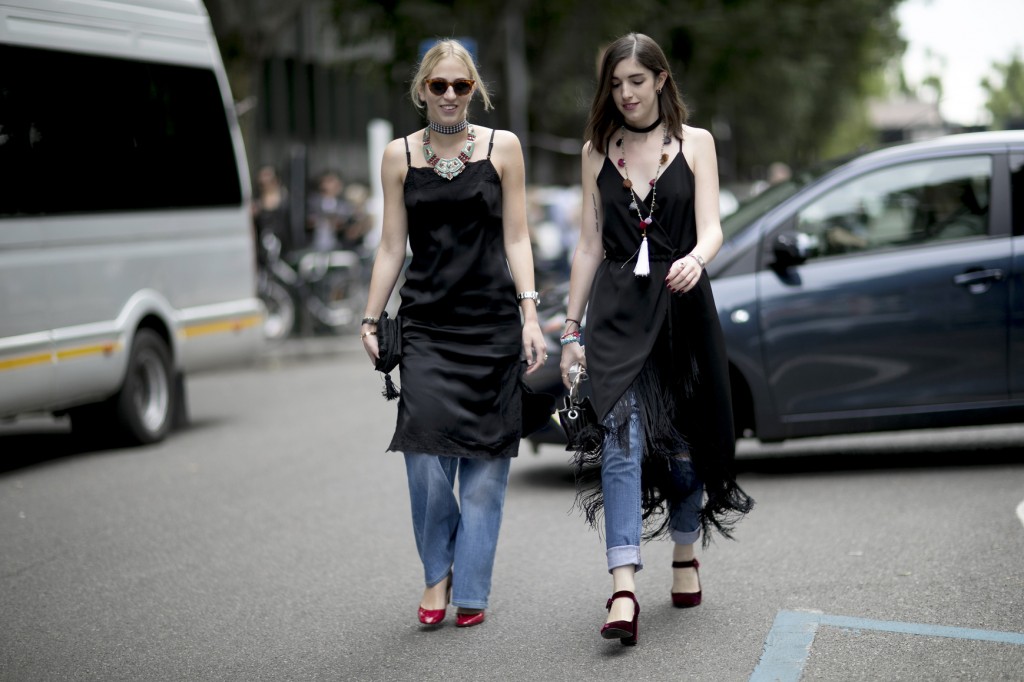 If you can't decide whether you're more of a jeans or a dress kind of girl then this is the trend for you. Bringing the two together to create a new, standout style, keep the idea simple by choosing understated accessories and staple shoes.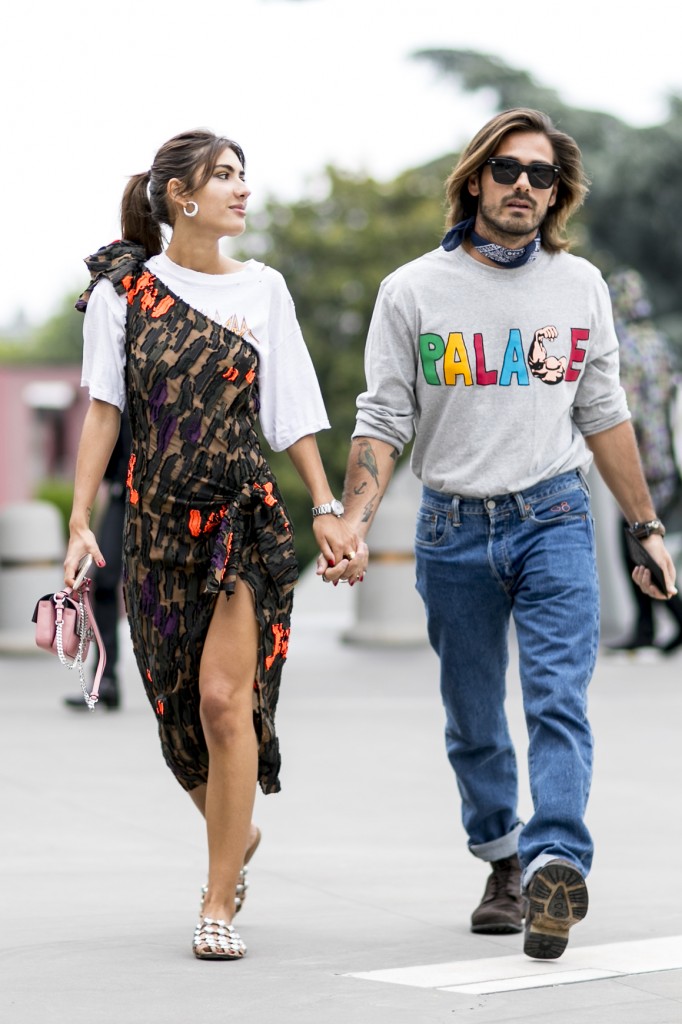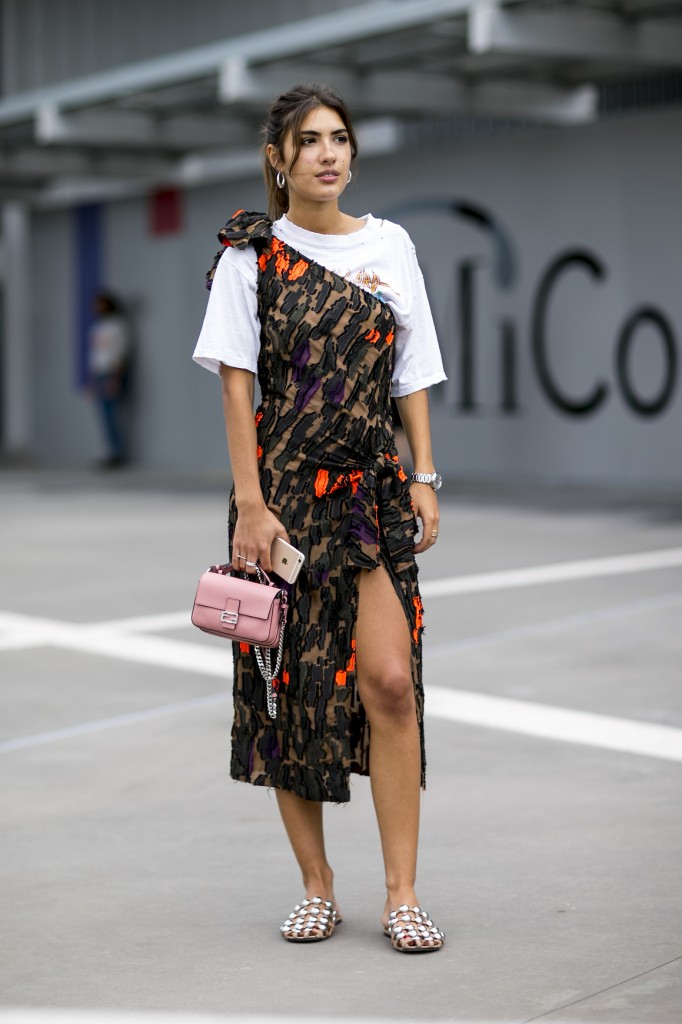 Unafraid of showcasing their individual styles, whilst these styles may differ, they are not complete worlds apart. Choosing comfortable, casual styles, whilst jumpers and jeans are injected with quirk and colour, an off shoulder gown is dressed down through a simple White tshirt and studded sandals. Uncomplicated and cool.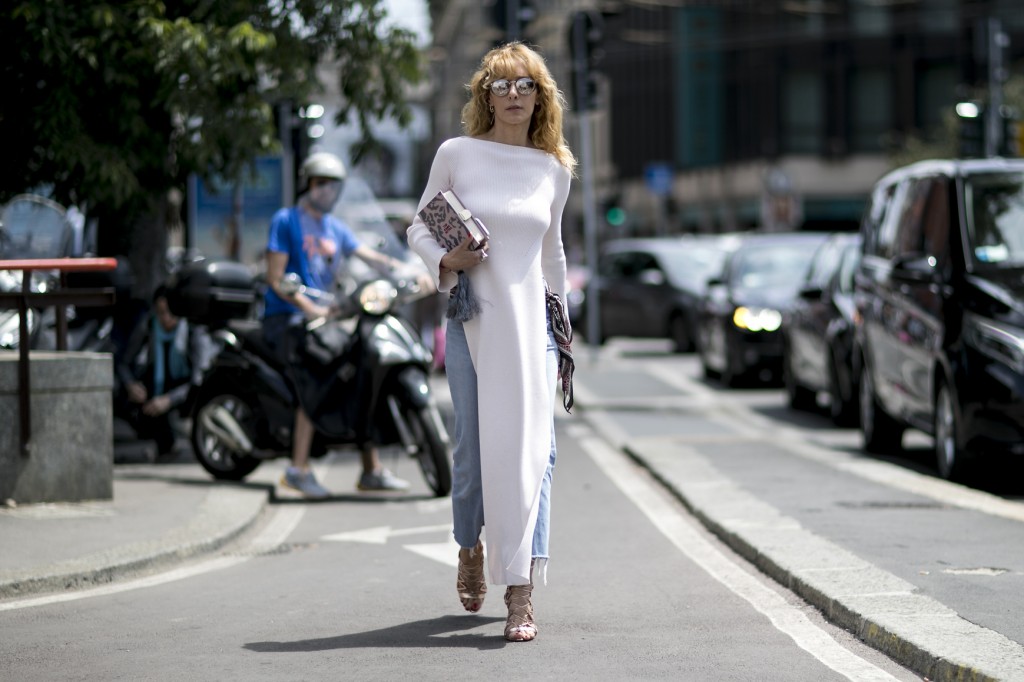 Whilst channeling the jeans with dress trend, this style also taps into a fashion favourite; layering. Draping a pair of distressed jeans with a longer, looser top, style up this laid back look through a patterned clutch bag and strappy heels.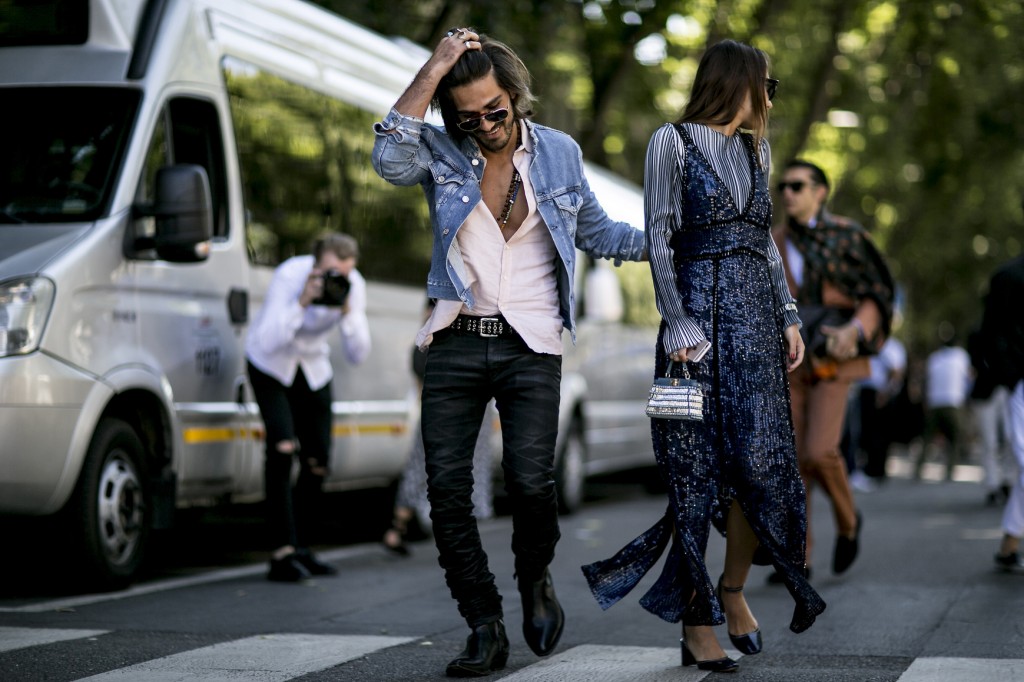 Turning heads on the streets of Milan, this cute couple achieve new levels of being classic but cool. Playing to their genders by opting for masculine and feminine styles, both choose expensive fabrics to create interesting textures and shapes. Classic but youthful.
Street Fashion- Jeans with Dresses
---