Street Fashion- Effortlessly Cool
---
Posted on
Street Fashion- Effortlessly Cool
Jane Birkin's iconic basket bag has sneaked its way back into the fashion forefront this year. Working the bag with a classic white dress, colour is interjected through the also woven, mustard mules.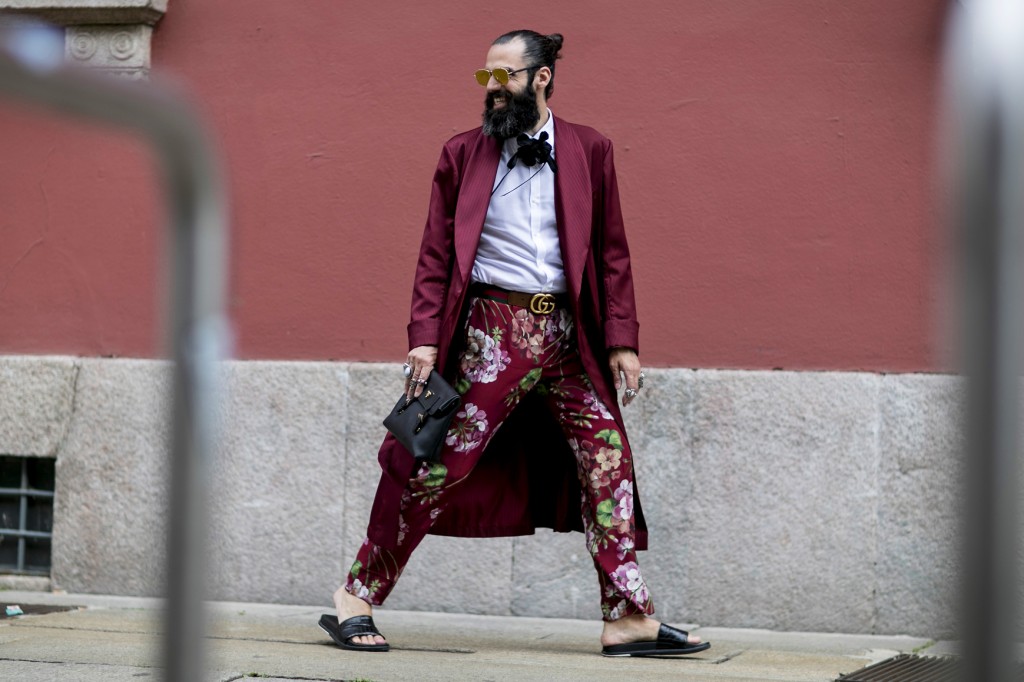 The deep burgundy shades of this silky attire unconsciously utilise their backdrop of colourful, Milanese architecture. Unafraid to embrace the pyjama trend through a long robe jacket and  soft, floral trousers, a swept back man bun and well groomed beard ensure this outfit is sharp and suave.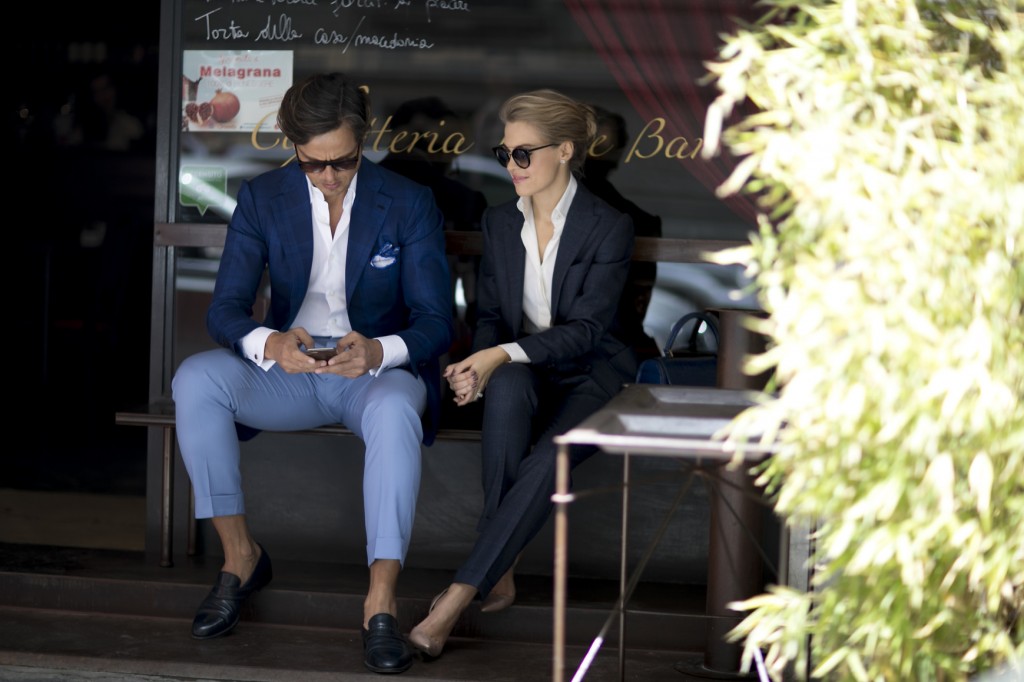 Championed by Cary Grant and Marlene Dietrich for men and women, the suit has become an iconic fashion staple. Adopting their own, preferable styles and making them work together, each suit gives the impression of professionalism and power.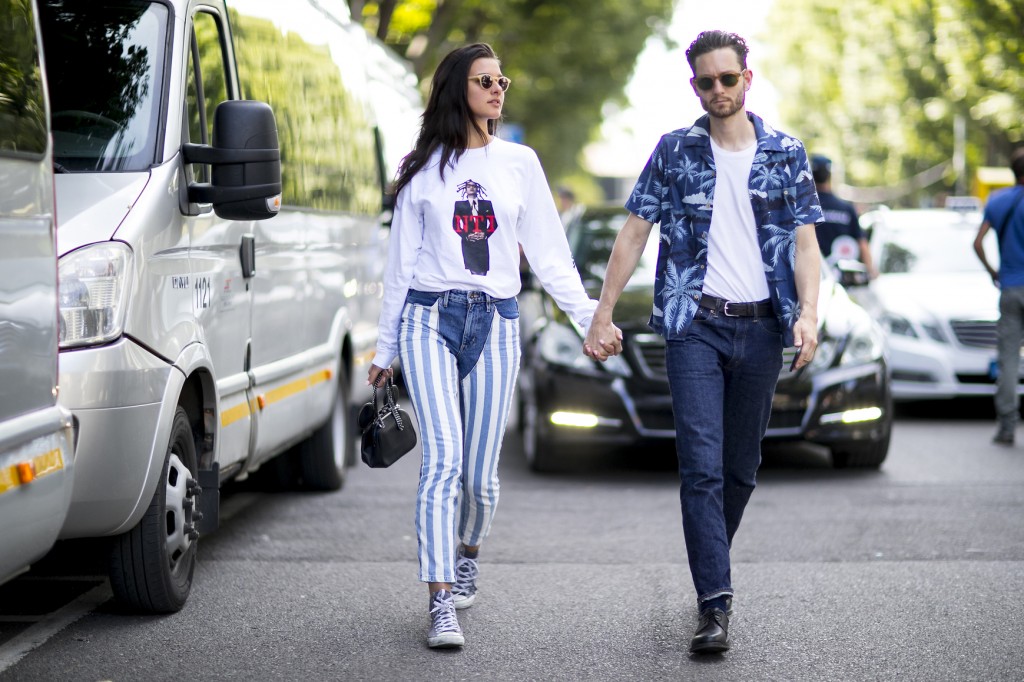 Complimentary colours and styles give outsiders the impression that you're a cool, co-ordinated couple. Inject your personality through pattern and fabric choices, whilst using comfortable shapes and your own staple accessories to make it all appear effortless.
Street Fashion- Effortlessly Cool
---