Street Fashion- Bold and British
---
Posted on
Street Fashion- Bold and British
Ideal for rain or sunshine, this canary yellow raincoat is sure to put a smile on your face on even the gloomiest of days. Choosing other garments in neutral colours allows the jacket to be the outfit's centrepiece, whilst trainers worn with high socks give it a sport-luxe vibe.
Ditch the looser, bohemian styles of the Seventies and switch them up for something a little more flattering and form-fitting. Layering a plum coloured jumpsuit over this crochet, lace blouse, bell sleeves are under control thanks to the scalloped hems, whilst modernity seeps in through the studded handbag and staple stilettos.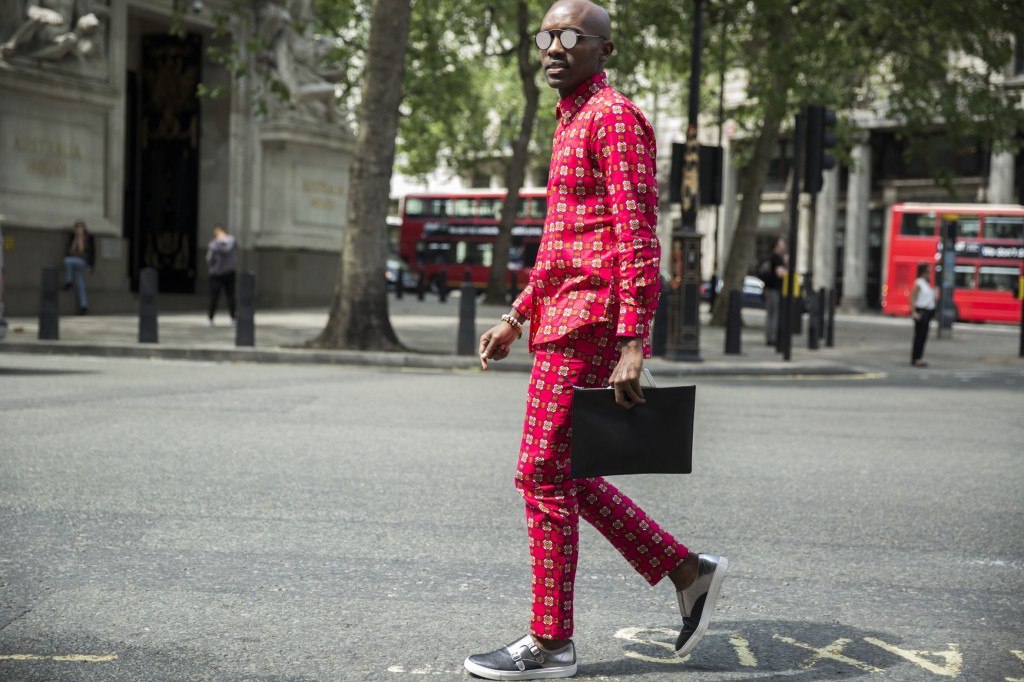 Bold but business like, swap bland boardroom clothes for a suit with personality. Expressive and eccentric, if this doesn't get you the job and attention then what will? Keep it cool with slip on pumps and polarised sunglasses.
Tiger print mixes with tartan to create some seriously adventurous attire. Bringing it all together by matching the green hue of the jacket with a khaki coloured blouse, legs are accentuated with block heels and kept bare.
Street Fashion- Bold and British
---