Street Fashion- Fun with Flares
---
Posted on
Street Fashion- Fun with Flares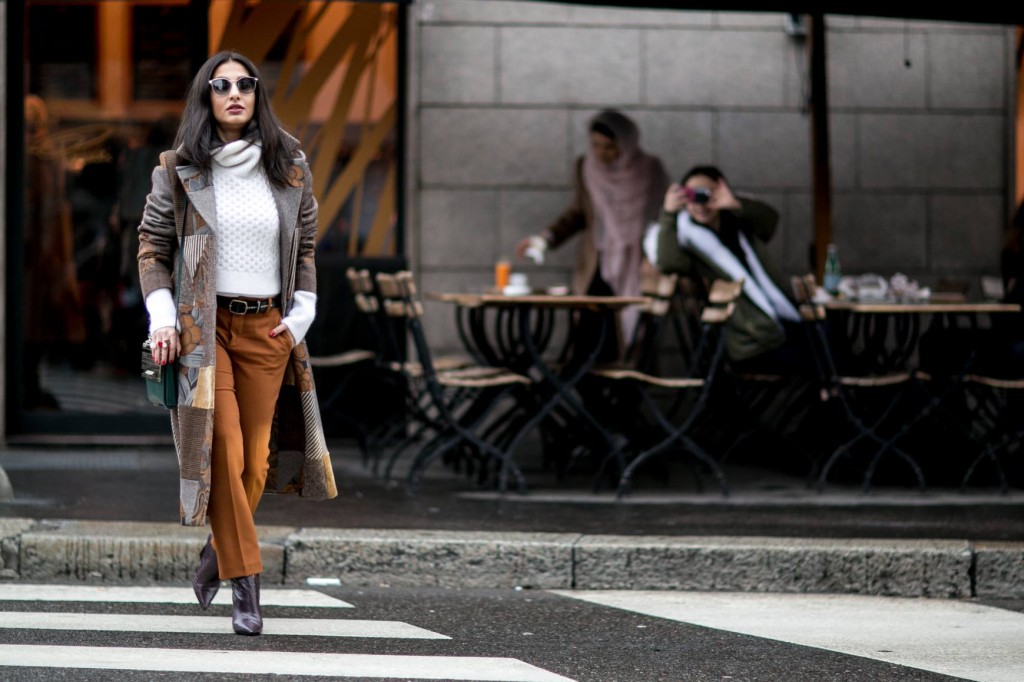 Stylishly strutting across the road, this lady layers soft suede with warm, woollen textures. Pairing a knitted white jumper with bolder, tan coloured trousers, the patterned coat and vintage sunglasses give it all a Seventies twist.
Old yet new, this outfit features a juxtaposition of vintage style with modern pieces. Working a 1977 Annie Hall kind of vibe, immaculate white flares are worn with a black slogan sweatshirt and spotted tie combo. Red stripes are matched to the rouge clutch bag.
In this season: Victorian Ruffles. How to style: see above. Taking the ruffle to a cosier, less constricting level, this year's trend is reworked into a softer, woollen version. Customised with a traditional knit and worn with suede culottes, the outfit is given a Seventies sheen when finished off with round sunglasses and platformed wedges.
A long term, fashion favourite, make your flares the focal point through the art of colour blocking. Whether you choose a more moderate approach through monochrome or opt to play bold colours against each other, this style will help you make a strong, visual statement.
Street Fashion- Fun with Flares
---