Street Fashion- Flowers and Frills
---
Posted on
Street Fashion- Flowers and Frills
Floral and frilly, both styles are given a sixties twist by pairing feminine dresses with longer, patterned coats. Style it up with stilettos and shaped sunglasses.
Victoriana styled blouses are sweeping across both high end and high street collections. Maintaining a gothic theme by layering a shorter sleeved, detailed jacket over the top, a patterned scarf and leather handbag bring it a little 21st Century style.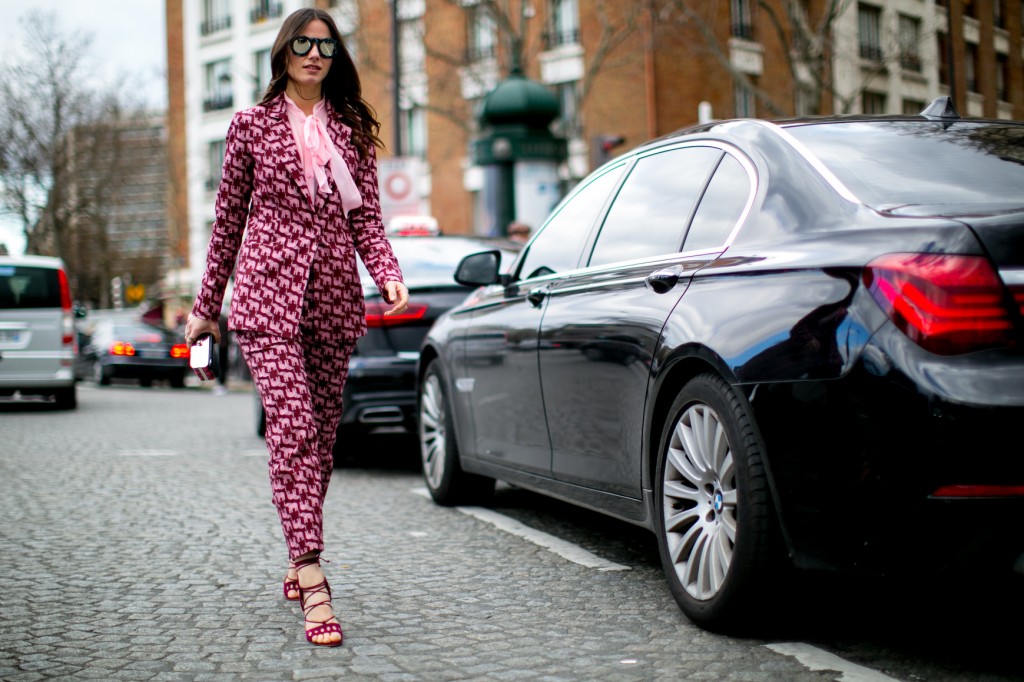 Giving new meaning to the title 'Pink Ladies', swap swing skirts and permed hair for a modern day two piece. Pairing the elephant print suit with a pussy bow blouse, polarised sunglasses and strappy sandals are used to tie it all together.
One of the biggest trends of 2016, floral embroidery has attached itself to everything from jeans to handbags and shoes. Working it in draped coat form, this easy to channel trend is versatile enough to see you through from day to night.  Keep accompanying garments neutral to ensure the embroidery is the focal point.
Street Fashion- Flowers and Frills
---