Street Fashion- The Dark Side
---
Posted on
Street Fashion- The Dark Side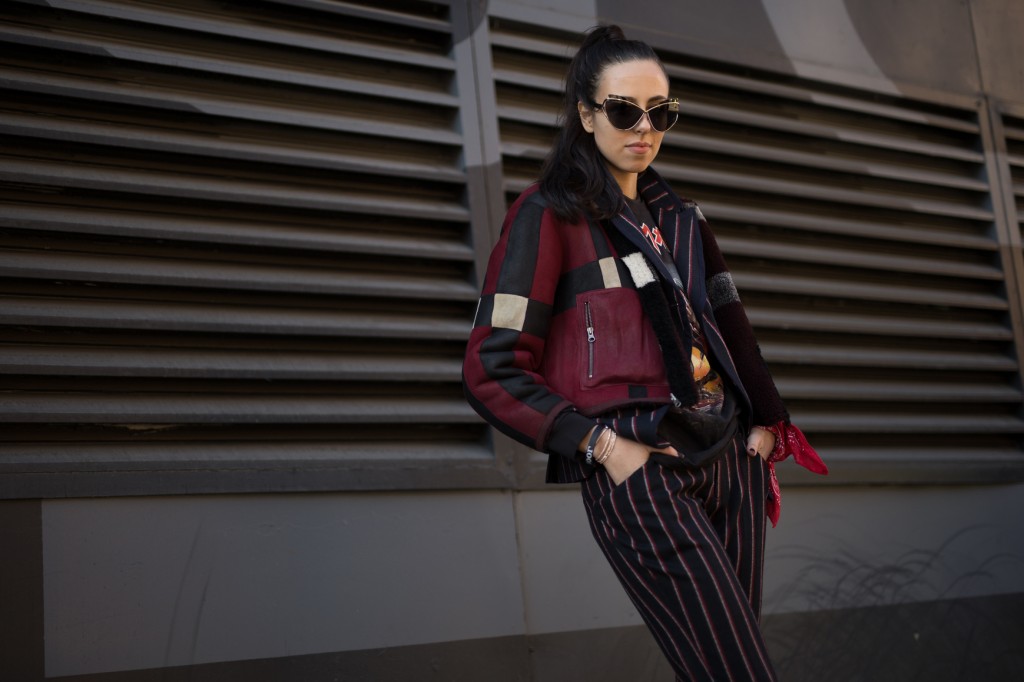 This outfit presents a hardcore image through the absence of colour. Channelling a rock and roll theme by combining a pinstripe suit with an iron maiden tee, colour slowly creeps in through the gold rimmed sunglasses and a burgundy leather jacket.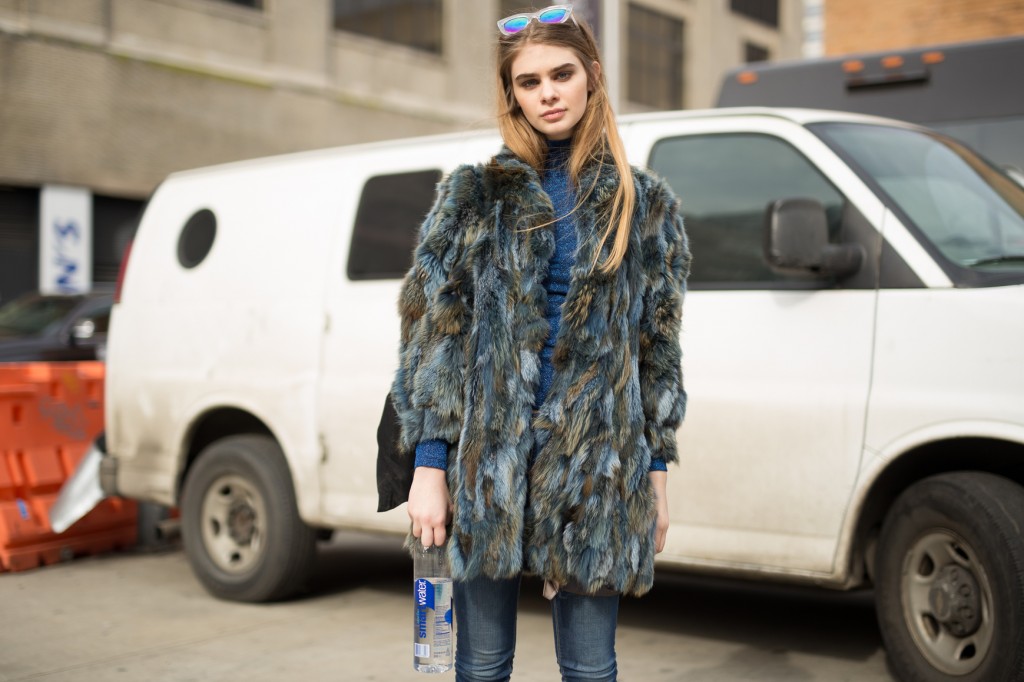 Protective against the cold weather, a multitude of blue shades make up this shaggy fur jacket. Worn over a sparkly blue polo neck and accompanied by reflective sunglasses and basic blue jeans.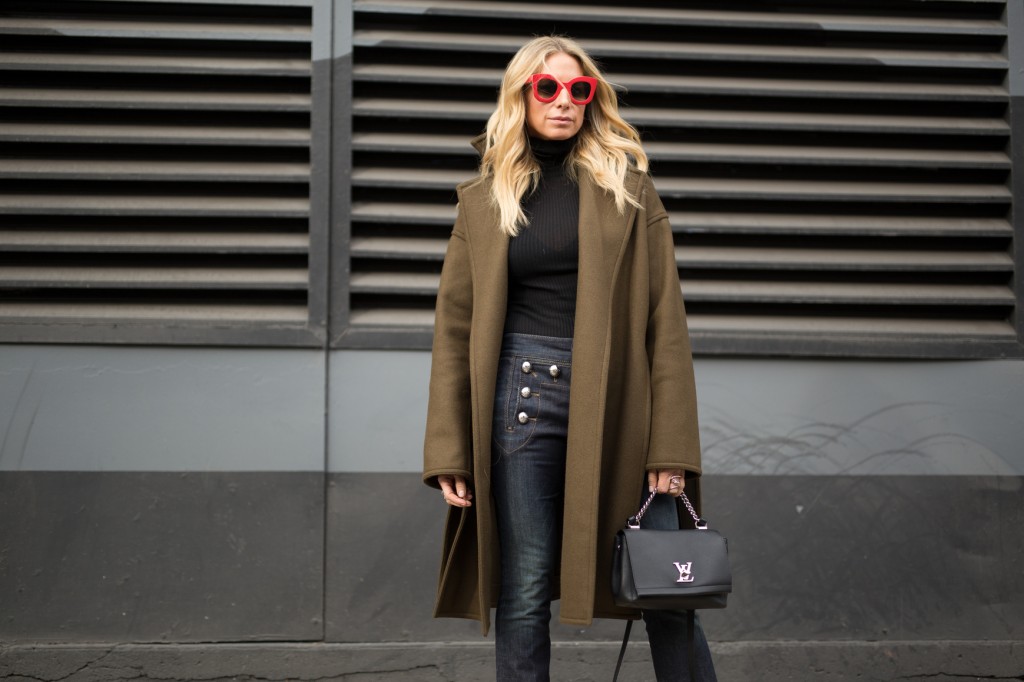 Girly rather than grungy, this outfit is comprised of dark, wintery colours. Tucking a traditional black polo neck into high-waisted jeans, the garments are layered with a moss green duster coat and finished with a Louis Vuitton bag. Colour pop provided by red rimmed sunglasses.
Street Fashion- The Dark Side
---