Street Fashion – Clothing Chameleons
---
Posted on
Street Fashion – Clothing Chameleons
Light in colour but impeccably tapered, this girly grey number is laid back yet luxurious. As red hems give the clothing its only touch of colour alongside a pair of metallic heels, this is one outfit that can see you from day to night and equally from night into day.
At first appearing as a sophisticated look for the streets, the underneath reveals a secret love for sportswear. Uncovering a traditional team coloured baseball jersey, the multi-textured coat and leather over the knee lace up boots keep this look classy.
When it comes to moving your wardrobe from Spring and Summer into Autumn/Winter, the key is transitional pieces. Demonstrating how to do this, the parallel splits that feature in the knitted jumper and pleated skirt help create smooth lines and layers; giving an elongated figure. With the knit of the jumper giving the illusion of sequins and the look being accompanied by a luscious fur throw, this is one outfit that appears to be both elegant and expensive.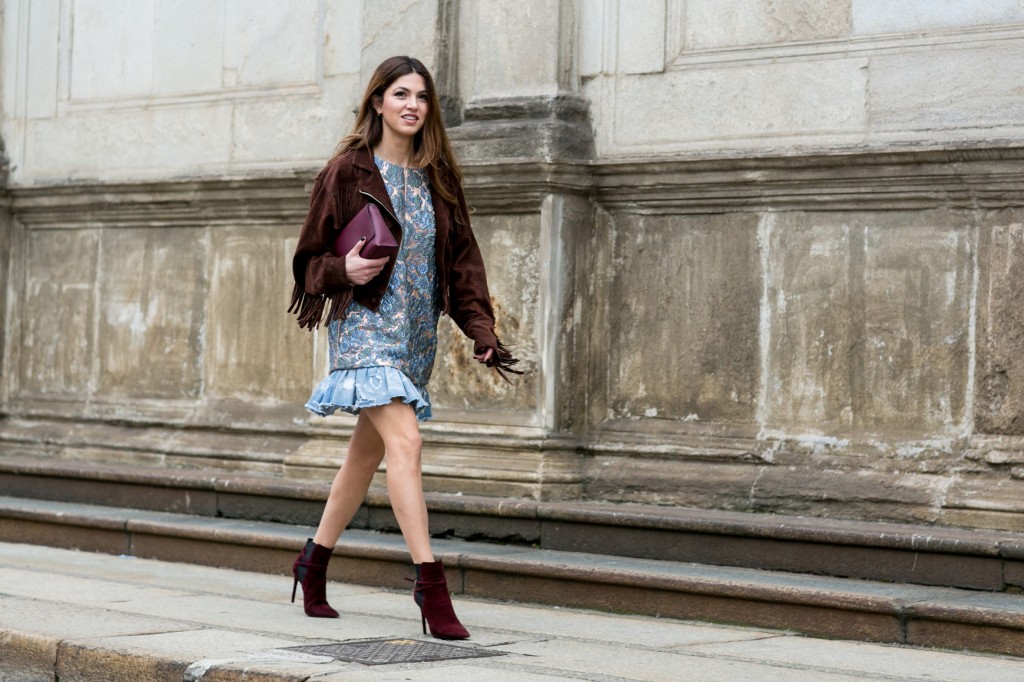 A brocade dress paired with a heavily fringed cover up, this outfit sees the classic meet the country. While the dress is crafted in icy blues with a peplum denim edge, the jacket forms a contrast with the softness of its suede and multiple layers of fringe. With the majority of the detailing stemming from the dress, the look is kept casual through deep purple boots and a matching clutch bag.
Street Fashion – Clothing Chameleons
---