Street Fashion- Better Together
---
Posted on
Street Fashion- Better Together
Haute Couture Hells Angels vs Return of the Mac: With the leather-loving duo of the left starkely contrasting against the more refined looks on the right, both pairings take couples co-ordination to another level, whilst showing  us how to style ourselves with our significant other.
Walking in perfect unison with one another, this hip couple blend their khaki coloured coats with deeper trouser shades. Opting for different textures, both mix up their looks through their choice of accessories.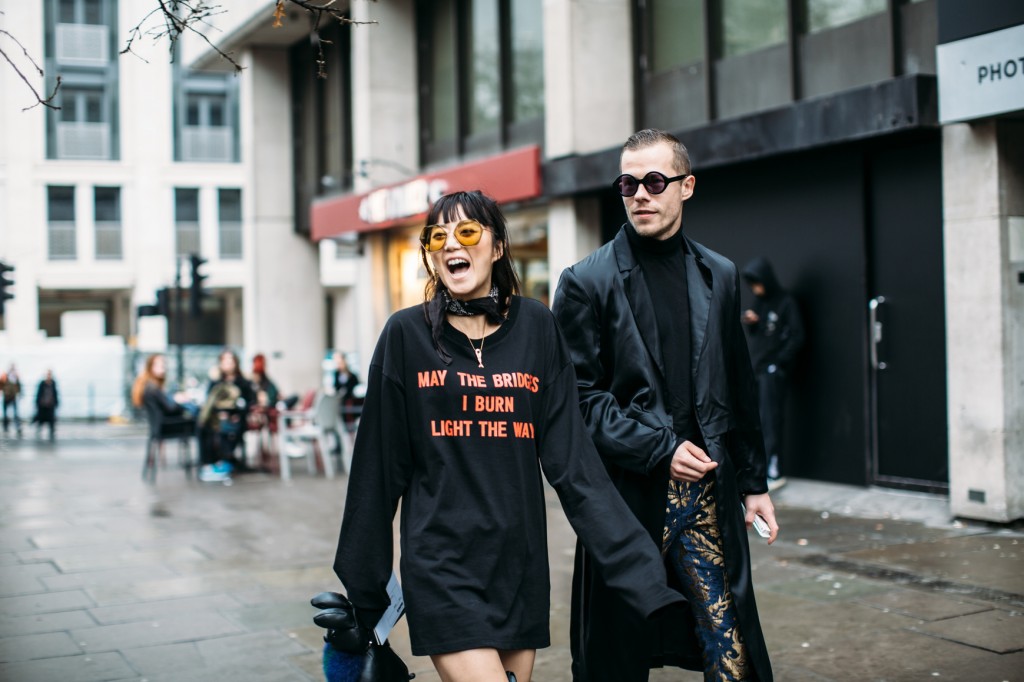 The outfits might be gothic, but their moods are far from gloomy. Co-ordinating their outfits with round sunglasses, the couple breaks up the black with jacquard prints, bandanas and neon slogans.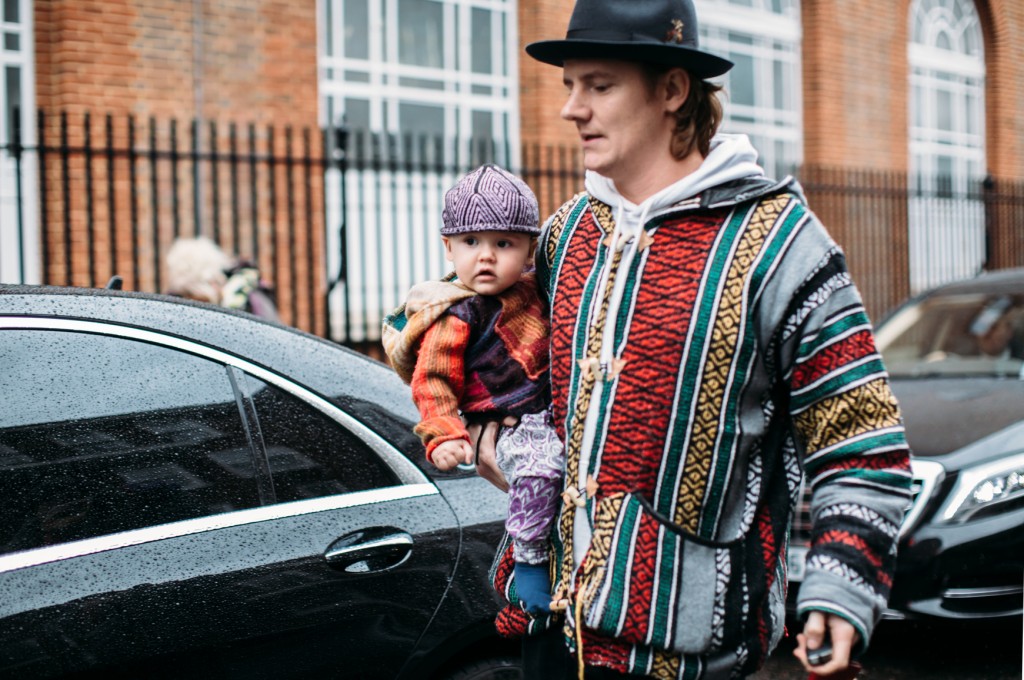 Nothing can beat the bond between a father and his child, but matching outfits can make it stronger. Crafted in vivid, tribal patterns, these hippie patchwork jackets may be colourful, but they're seriously  cute.
Street Fashion- Better Together
---