Street Fashion- Cold Weather Gear
---
Posted on
Street Fashion- Cold Weather Gear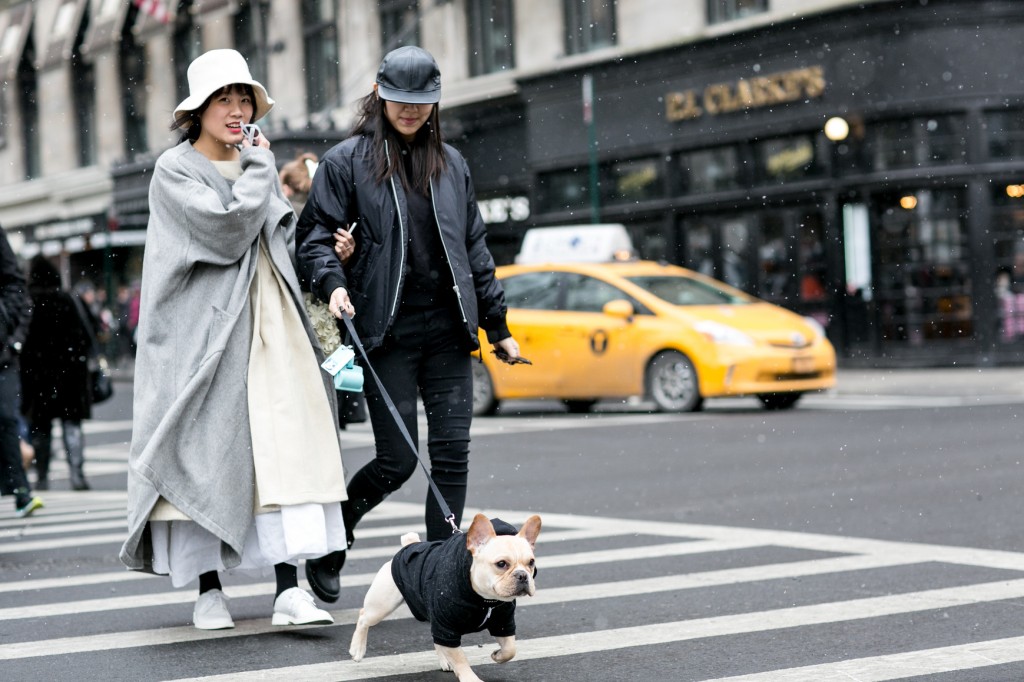 Dominating their outfits with neutral shades, this co-ordinated pair even ensure that their dog is stylish. Contrasting one another with dark and light colours, layering is key to these cosy winter styles.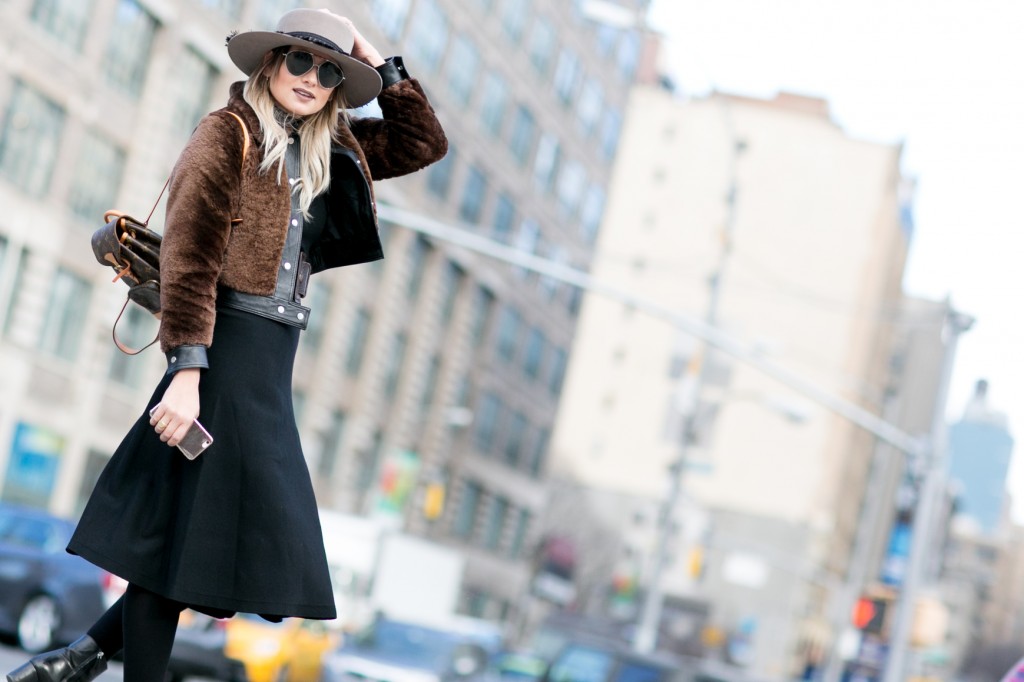 Layering up jackets in New York is essential this time of year as the weather dips into minus figures. Worn over an A-Line skirt and biker boots, a boater hat and round sunglasses give it a bohemian vibe. The Louis Vuitton backpack is also ideal for travelling around the busy city.
With patchwork denim sneaking its way back into fashion, this two tone pair are given a Seventies twist. Paired with a cream polo neck jumper and suede bomber jacket, platform boots and vintage shaped sunglasses are used to accessorise. Finished with the Gucci Dionysus.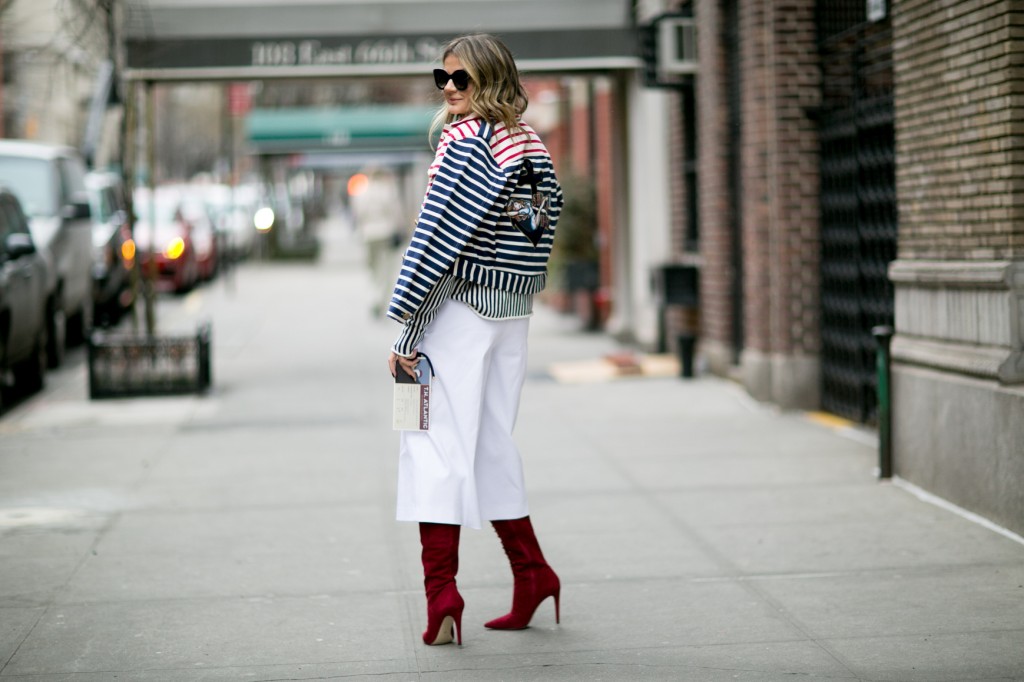 When worn together, these garments create the most dreamy and luxurious colour combination. With the berry hued boots contrasting against the bright white culottes, this nautical jacket adds a final touch of vibrancy.
Street Fashion- Cold Weather Gear
---