What You Should Know about Acne Scar Treatment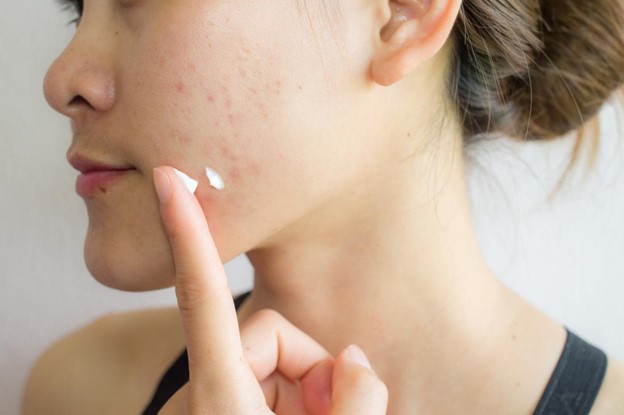 The unsightly scars left behind by acne are unpleasant reminders that your face and skin used to be pockmarked. Those scars may fade a bit over time, but many of them are going to stay there forever unless you do something about them.
There is hope for those suffering from acne scars. This isn't something that has to afflict you for the rest of your life, and we want to tell you about acne scar treatment.
It Can Work
Acne scars can last for years, and in order to get rid of them you'll have to use powerful treatment methods. The at-home treatment that some people use, like exfoliation creams, natural remedies and lightening lotions, make some difference. However, their impact will likely be small. No matter what at-home method you use, you are still going to have some evidence of acne scars.
A lot of people are seeing great results with acne scar treatment, though. When you treat your acne scars with Veritas Medical Aesthetics, for example, you can see your scars start to lighten and fade, Eventually, they should disappear altogether. When people look at you, they might not see any evidence that you had acne and acne scars in the first place. They'll start to wonder what your secret is to clear, smooth skin.
Just perform a short search online for acne skin treatment results and see for yourself. Medical professionals all across the world are making a difference in people's lives and helping them get the face they want. Now, those who have suffered from acne scars can enjoy a clear, youthful face that empowers them with self-confidence.
There Are Two Methods
You should also know about the two different ways that professionals will get rid of scars caused by acne.
First of all is laser treatment. This is probably the most popular method, and it's not really painful or anything you need to worry about having major symptoms from. The aesthetician will target the necessary areas of the skin with a specialized laser. That may sound uncomfortable, but it's really not that bad confirm specialists from Hair and Skin Science located in Melbourne. This tells the skin cells to start growing new tissue, and they will get rid of the scar tissue and form new skin to give you a fresh look.
The other method is dermabrasion, which may go by other names depending on where you get it from. This simply means grinding at the skin gently to remove the scar tissue. It can feel a little uncomfortable but not painful, and both of these methods make your skin feel a bit raw.
Some doctors may use both methods to treat patients, depending on the kind of scarring that they are dealing with. If you have questions about which method might be used on you or you have concerns about a particular method, then you can consult the team of doctors @ Veritas.
Will It Work for You?
Now for the big question- is acne scar treatment going to be effective in your case? If you want to improve your chances, then you should go for treatment as soon as you realize the acne has left scars. You can be treated while you still have active acne on your skin.
Ultimately, your aesthetician will be able to determine if the treatment will work well for you. It does foremost people, but the real question is how successful it will be. After treatment, will all evidence of acne scars be gone or will there still be some faint scars on your skin? That depends on how soon you go for treatment, how severe the scarring is and the condition of your skin.
Some people will have a very good reaction to the treatment and their skin will create fresh new cells as it tries to heal. This is definitely possible in your case, and if you want to help your chances, then you should be living as healthy as possible. Your body is more likely to react in a favorable way if you are taking good care of it. Just get some regular exercise, eat healthy and stay hydrated, and then let the doctors do the rest of the work.
---