Ways Fashion Girls Style Their Activewear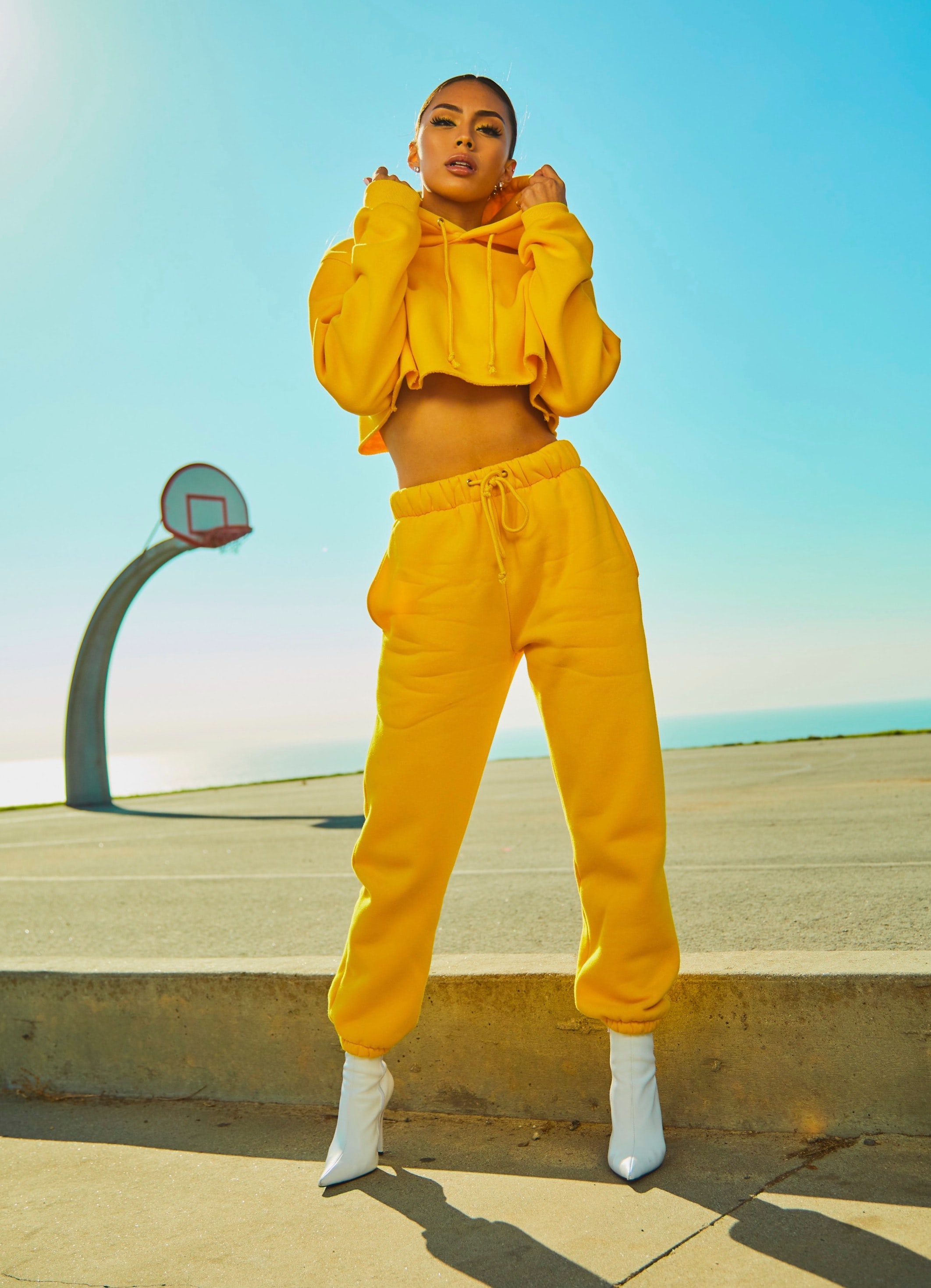 The gym outfit must undoubtedly be comfortable and practical, but it doesn't hurt to look fashionable too. Why wear only simple clothes when there are very cool and trendy options? Whether it's a simple walk, a run with your friend or a fitness session in the gym, your outfit should make you feel beautiful and inspired. When you go to the gym, you can see girls who look like they've fallen off the billboard advertising a gym. Plain white T-shirts and sweatpants are no longer sufficient if you want to look stylish at the gym. Are you ready to choose the right clothes to start exercising again?
Opt for Leggings
Wide tracksuits are not the best in the gym, because they make some movements difficult. Besides, they are also quite ugly and unfashionable. The leggings are much better, but be careful which you choose: don't confuse them with the very thin and almost transparent ones. Sport leggings are opaque, thick and elastic, made out of sports fabrics.
You can buy them in sporting goods stores, where you will find not only the classic black or gray leggings but also many colorful and patterned models. Avoid, however, combining them with tops or sweaters of the same pattern.
Move Freely
When you hear something like this, you probably think of a wide wardrobe right away, but this is not the case here. You need to find clothing that will work well for you. If you wear baggy tracksuits, there is danger that you may get hooked on one of the gym machines. So it's best to choose a tight wardrobe, the one that is made of elastic materials.
Make Sure You Wear the Right Bra
The first consideration to make when you decide to train is not just what you wear above. On the contrary, you must first of all focus on your undergarments. They must be practical but above all comfortable. You need to choose the right sports bra. The new models support your movements and have reinforced braces. Only when you have chosen the one that's right for you, you can move on to the next step.
Bypass Plain Cotton T-Shirts
We know that cotton is the best material to absorb sweat. But cotton stays wet the entire time and it makes you feel damp. It would be better to visit one of the sports shops and find a material through which your skin can breathe. And you won't be left with sweat stains or pimples on your skin.
The sport top is indispensable, especially if you have breasts that need support. Usually, the tops are opaque enough to be worn alone. But if you are not comfortable, you can cover them by wearing wide tank tops that cover the belly, or low-cut t-shirts.
Layering
This is a trick that is advisable to use in the gym and when training. It looks stylish, casual and you always have a spare t-shirt on.
Black + Pink
Choose the outfit that best represents your personality. Do you love simple but trendy looks? Welcome into your wardrobe the clothes that are in full eighties style. You can choose classic colors – like black, red and blue – or hyper-feminine like pink. There is something for every taste.
Fluorescent colors
One of the main trends is the domination of fluorescent colors in garments and accessories. Even on clothes designed for sports. Neon yellow, green, and pink are quite trendy. They give you a boost of positivity, inspiring your determination to train more. You can choose to wear a single garment in fluorescent colors, for example, leggings or sports tops. Remember that fashion highlights you so choose the colors that inspire you.
Red + Purple
This is a chromatic palette of vibrant and decisive colors. It is the trend that doesn't leave the fashion scene and is confirmed once again among the must-haves of the season. Match between warm shades like red, yellow and orange and cool shades like green, blue and purple. They are bold combinations, of course, but for sporty looks, they are more than good. Are you ready to train with determination and energy?
---