The Ultimate Guide To Shopping For The Best Belts For Men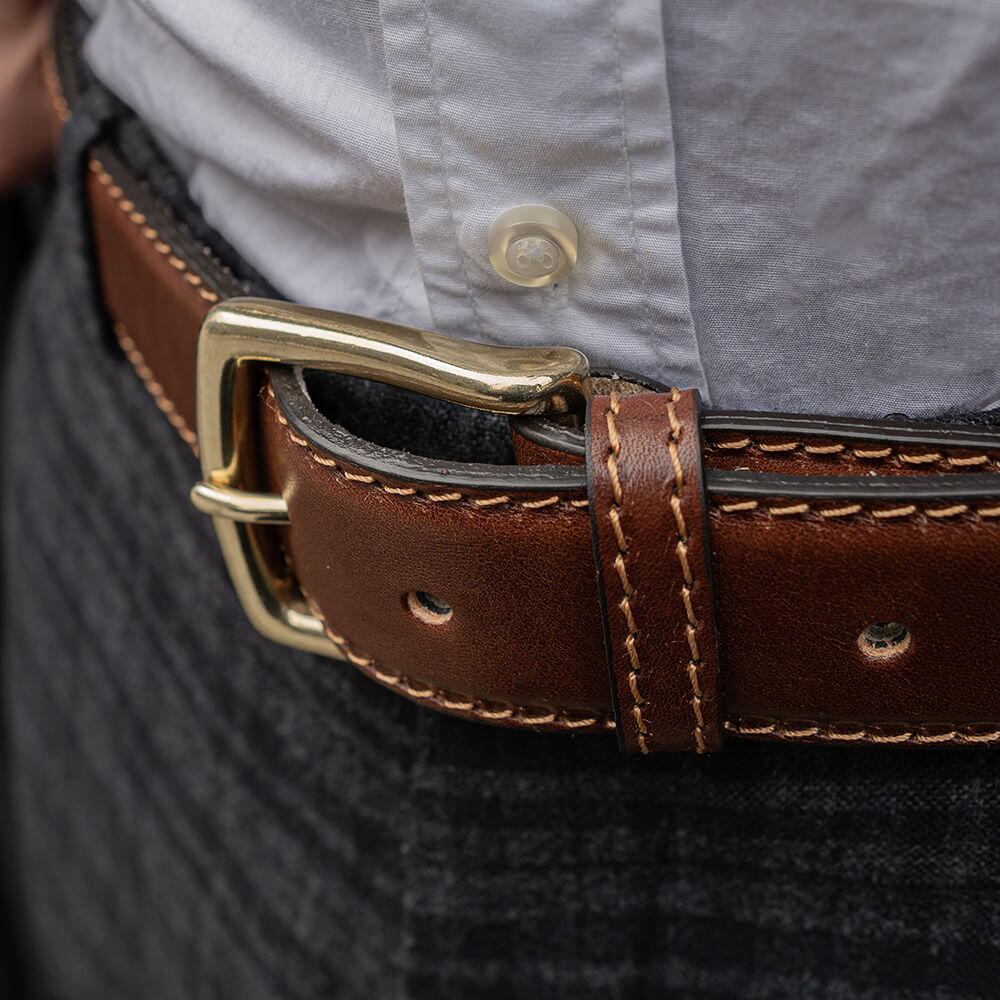 Imagine a situation where you need to buy belts and visit your local clothing store. On arrival, you see various belts on display and wonder which one to buy. Does this sound like you? Well, you're in the right place.
A belt is an accessory that's more or less a must-have in a man's closet. Besides securing your trousers in place, they help complete your look. It's said that most men find it challenging to shop for clothing and accessories. It might be true or false. Either way, this article will help you shop for the best men's belts for your needs. It'll do so by giving a shopping guide. Follow through for this insight:
Factor In Style
Belts are a fashion statement; hence they're made to suit different styles. Many aspects depict the style of your man belt.
One is the material. You'll find leather, canvas, and vinyl belts. Under each are different categories to choose from. For example, you'll find luxury, genuine, and faux leather under leather belts.
– Luxury Leather Belts
These belts are considered elegant by the public and are often associated with top brands. They also come with high prices and have top-notch quality since their target audience prefers quality over price. A popular provider of luxury leather belts is Von Baer, who offer a range of normal and reversible belts.
– Genuine Leather Belts
Genuine leather belts have a matte finish, which you can adopt if you have a laid-back personality.
– Faux Leather Belts
They have a shiny finish, making them pop. This belt is your go-to choice if you love flashy things. You can also use it to break the monotony of dull clothes (shirt and trousers).
Consider The Colour
The other aspect is colour. You'll often find belts in black and brown, but there are other available colours, especially with vinyl belts. Black and brown belts are neutral and ideal if you're reserved.
Coloured belts are ideal if you have a bubbly personality and love playing around with colours. However, you don't have to stick to only one style. You can have one of each to change your style often. The secret is to match the belt appropriately with your clothes.
Know Your Waist Size
Your waist size determines the length of the belt you should get. You don't want a belt too tight or loose for your liking. Besides failing to secure your pants, it'll make you look shaggy.
Belt sizes are often available from small to extra-large. Others extend to much bigger sizes, often through customization. A small-sized belt is 27 to 29 inches, a medium is 30 to 32 inches, a large is 33 to 35 inches, and with extra-large is 36 to 38 inches. However, it's important to note that these size charts differ from brand to brand. Therefore, it's best to know your waist size; it'll guide you better.
Use a measuring tape to measure your waist, and add two or three inches to the figure you get. This is the figure you'll get for your belt. For instance, if your waist is 34 inches, add two inches and get 36 inches. Proceed to get a belt that's 36 inches, whether it falls under the large or extra-large category.
Consider The Purpose Of Your Belt
If you follow the proper styling guide, there's no one belt for all needs. There are different belts to suit each purpose. The main purposes are official or casual looks.
You want to settle for a dress belt for your suits or formal wear. These belts are thin in width and range from 1 to 1.5 inches. On the other hand, casual belts have a thicker width, ranging from 1.5 to 1.75 inches. Casual belts are best for jeans, shorts, khaki, and chino pants.
Look At Costs
Cost is a factor most buyers look at when shopping. The aim is not to spend too much or too little; affordability is key.
It'd help to have a budget depicting the maximum amount you can spend on the belt. With belts, there's a close relationship between cost and quality. In most cases, cheap belts will be of poor quality since they'll be made of poor materials.
Here, you want to look at the future. It's better to spend more money initially and eliminate costs later. This will be the case if you buy an affordable belt, the best for your budget. It'll last for ages.
If you buy a cheap belt, expect it to tear up after a short period, prompting you to buy another and another as time passes. The money you'll use to buy a belt over and over is money you'd have used to buy a quality, affordable belt from the onset. In some cases, it's much higher than you'd have spent, making it uneconomical.
Conclusion
Shopping for men's belts is a task you can enjoy with the right tips at your fingertips. The discussion above gives an ultimate guide you should consider adopting as you find the best men's belts. By doing so, the process is easy and fast.
If you're in a dilemma regarding choice, let your needs guide you. Your needs should come first at all times.
---