A Stylish Guide To Wearing Cashmere Clothing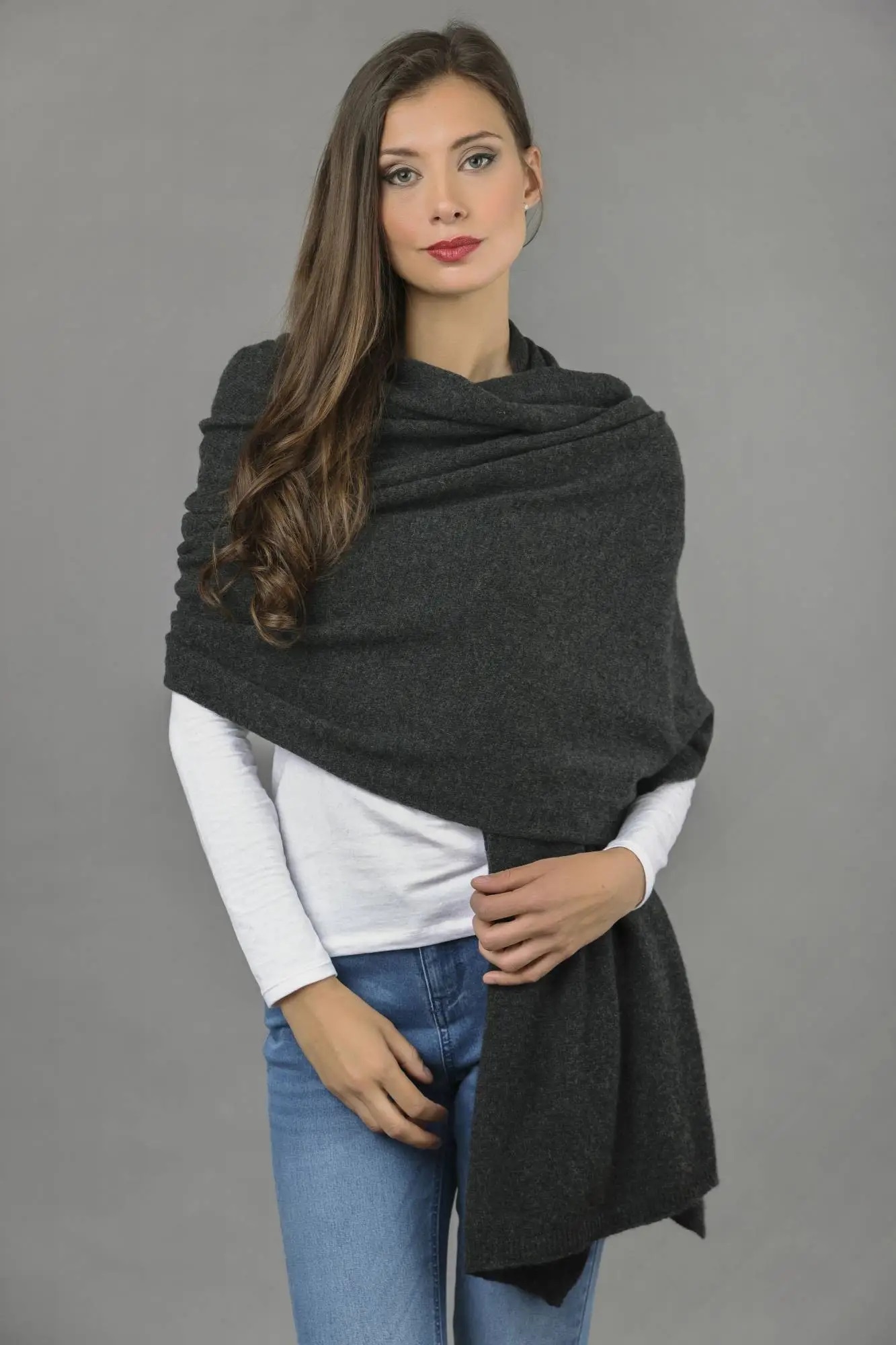 The winter season is the perfect time to keep yourself warm. It's also that time of the year when it may be hard to dress up stylishly as the cold makes it very tempting to be sluggish. Hence, with all the temptation in the world, you pick up your usual sweatpants and shirt to keep you warm.
A true fashionista, however, will know how to avoid loungewear that should be kept only at home. The cold shouldn't bother you, and not particularly your style. You can wear many clothing pieces to balance comfort and style, like cashmere.
Cashmere is always one of the first clothing materials or types that comes to mind when you think about being chic and warm during the winter season. It's not just fashionable but also functional, too.
With that, you can now start elevating your autumn and winter style game by shopping for cashmere pieces. Here's a guide on how you can wear it.
Cashmere Wraps
There's nothing more sophisticated than wearing a wrap, which is elevated more with cashmere. Ladies who dress in a lux style and manner know that cashmere wraps are the way to go. Not only are they comfortable and warm, but they're also extremely classy. Its price tag? You can consider it an investment piece to take out during winter. Once you start wearing cashmere wraps and scarves, you'll understand why and how it deserves to be on the pricier end.
A cashmere wrap is a sophisticated way to stay warm and stylish as we move into the fall. Choose a high quality cashmere wrap from Italy In Cashmere, for authentic cashmere that's handmade in Italy.
Stay Warm In A Cashmere Coat 
Have a cashmere coat in nude, cream, brown, or black, and you have the basics to keep you covered. You can put this coat over any outfit, be it a suit combo, casual jeans, or even a dress. Think of your cashmere coat as your go-to when you need that extra layer of warmth.
Cashmere coats are a no-fail, given their understated elegance and how well structured they are. For those days when you want to amp up your look even more, bring out a pair of white trousers or straight-cut jeans. You'll look every bit like those stylish women attending high society events.
Cozy Up A Cashmere Turtleneck  
Here's something to give you a casual spin on the usual cashmere look. Say you're only off to the supermarket for a grocery run or to the mall for some last-minute holiday shopping. You may want to put on something easy while still staying fashionable.
A cashmere turtleneck paired with your favorite jeans and white sneakers is a good choice. You can always keep yourself even warmer when it gets too cold with a cashmere wrap or a puffer coat. This is a fun twist on your usual everyday outfit, so you're still on the fashionable side.
Layer With A Cashmere Sweater Vest 
This is for the office girl or one who wants to have a preppy look. Those long-sleeved shirts in your closet can still be worn during the colder months. Stop yourself from looking like a Plain Jane by playing with layers.
Have your long-sleeved polo as the base for your look, then top it off with a cashmere knit vest. You can wear a skirt or jeans to finish off your outfit, along with sneakers, flats, or boots, whatever you fancy. If you want a pop of color, you can take a more adventurous approach by opting for colorful bottoms.
Keep Things Simple With A Cashmere Cardigan 
Not all days that call for cashmere are so cold that you must go all out with the thickness. There are days when the weather necessitates something thinner, like a cardigan.
Ideally, your cashmere cardigan should also be layered on top of a simpler and thinner outfit. A casual top will do, or a dress, perhaps. Nothing too thick and overwhelming, otherwise, your cardigan will look misplaced.
Have An All-In-One Attire With A Cashmere Sweater Dress 
Why stop at your half-body point with a sweater when you can go down with a cashmere sweater dress? This is great for those days when you're just swamped and choosing an outfit is impossible. With a cashmere sweater dress, your entire outfit is covered. All you need to do is finish it off with your chosen footwear and accessories, then you're ready to go out the door.
Final Style Tips 
Surely now you understand how cashmere is and should be one of your winter outfit staples. It can be a sweater, scarf, wrap, or even a coat. Whatever you fancy having in cashmere, there's no better time to start investing in this to level up your looks. Cashmere is a natural fiber, so comfort is a guarantee. It's also very long-lasting, making it a piece that's meant to last in your closet for years to come. You can't go wrong with cashmere as it's a classic, one that never goes out of style.
---