Online Shoe Shopping: The Ultimate Guide To Shoe Types And Fits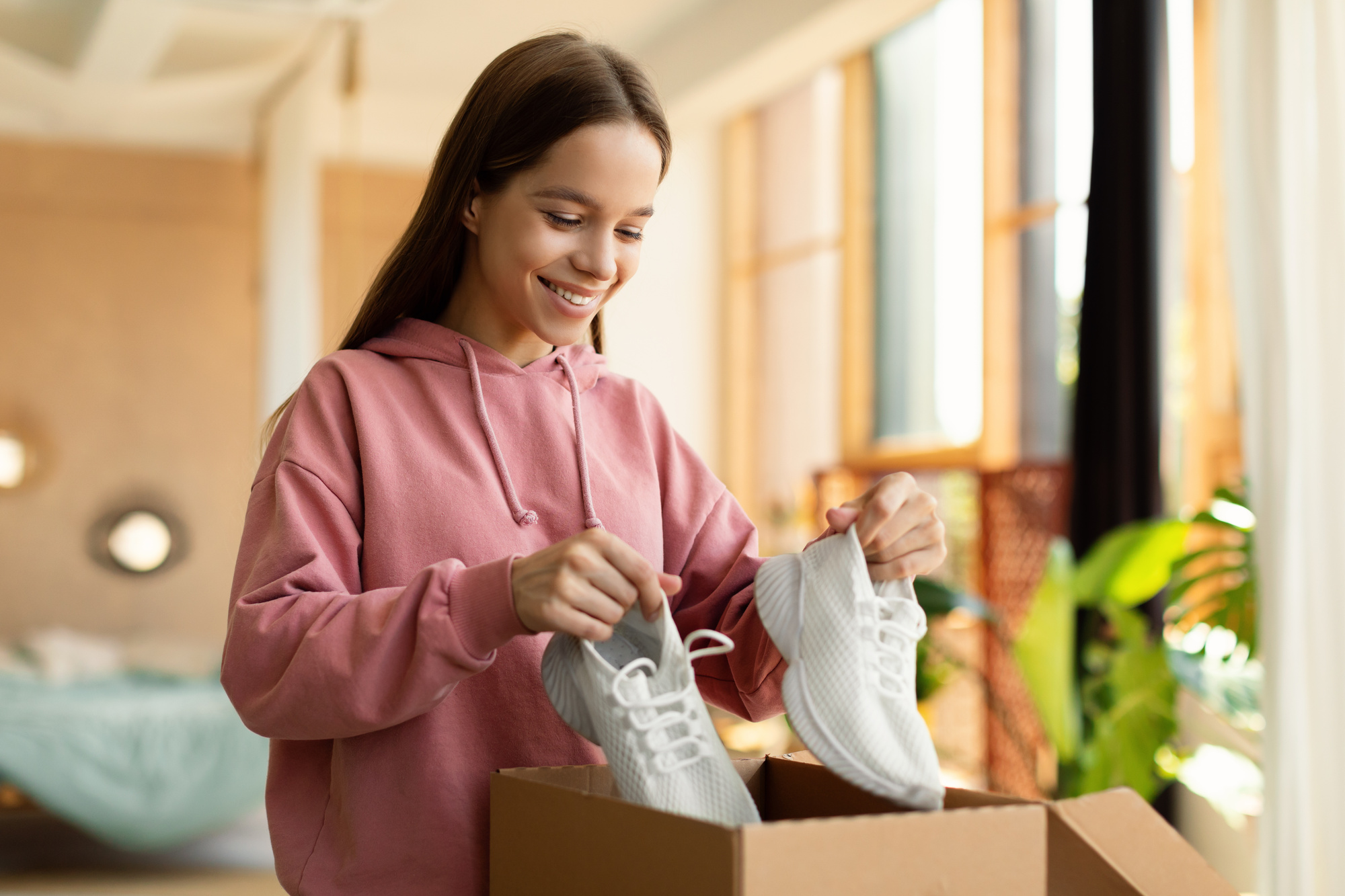 The popularity of online shopping has skyrocketed in recent years, with the shoe sector blazing the trail. A world of fabulous footwear awaits you at the click of a button, yet this ease of access brings its own challenges.
The key to mastering online shoe shopping lies in understanding shoe types and their fit. So keep reading to learn some valuable tricks to buy the right shoes that fit every time.
1 – Understanding Different Shoe Types
Almost every online shoe store for women has a variety of styles for different occasions and seasons. Basic shoe categories include the following:
– Flats, like ballet shoes and loafers
– Heels, such as stilettos, kitten, block, or wedges
– Boots, ranging from ankle boots to cowboy boots
– Sandals, including slides and flip-flops
– Sneakers, for leisure or athletic use
Imagine you're preparing for a casual outing. Your comfortable ballet flats or trendy sneakers would serve you well. Heels often rule for formal events or work settings, adding elegance to your ensemble. Athletic activities call for a pair of supportive, breathable sneakers. Your seasonal choices also factor in. You might opt for airy sandals or flip-flops in summer, sturdy boots in winter, and flexible flats or heels during the spring or fall seasons.
Most online shoe stores organize their products by type, occasion, and season. Therefore, if you're seeking specific footwear for a particular event, navigate directly to the relevant category. You'll save time by going directly to what you need, rather than scrolling through pages hoping to find the right match.
2 – How to Determine Your Shoe Size
Getting your shoe size right is key to a successful online shopping experience. Fortunately, measuring your feet at home is easy and usually takes two minutes. You don't even need expensive tools.
Gather two blank pieces of paper (preferably A4 size sheets), a ruler or measuring tape, and a pen or pencil to get your shoe size. Once you have them, follow these steps:
– Measure in the afternoon. Your foot's size can slightly change throughout the day due to natural swelling. By noon, your feet will have reached their fullest measurement.
– Place your bare foot on one sheet of paper while standing, and trace around it with a pen or pencil. Do the same on the other sheet, but this time, wear socks. You'll need the second measurement for shoes like boots and sneakers.
– Using the measuring tape or ruler, measure the longest part (heel to toe) and the widest part (across the ball of your foot).
When you've got your measurements, refer to the size charts in your favorite online shoe store. Shoe size charts are handy tools, often featuring both length and width measurements, and should be carefully interpreted before you hit the 'Buy' button. You could also contact customer service for more detailed explanations and shoe recommendations for your foot size.
Remember that your feet can change size as you age or even due to factors like pregnancy or weight changes. Moreover, it's common to have one foot slightly larger than the other. When determining your shoe size, always measure both feet and choose the size that accommodates your larger foot for the best comfort.
3 – Understanding Shoe Fit and Comfort
Comfort can make or break a pair of shoes, so understanding the terms for shoe fit could save you from painful aches and blisters. Width, for instance, relates to the broadness of your foot. Women's shoes often come in 'N' (narrow), 'M' (medium), or 'W' (wide).
Arch support is another consideration, especially for ladies with high arches or flat feet. Ill-fitting shoes can lead to long-term foot health issues, such as corns, bunions, and even posture problems. Keep in mind that different shoe types can affect fit and comfort. For instance, high heels may require a different size than your usual flats or sneakers.
While the size is important, the break-in period also significantly affects comfort. Most leather shoes, for example, require some wear before they mold to your feet perfectly. Additionally, consider the shoe's material—natural fabrics, like leather or canvas, can offer better breathability. If your shoes are slightly off in comfort, remember that shoe inserts can work wonders. They enhance fit, provide arch support, and add cushioning.
4 – Tips for Successful Online Shoe Shopping
Online shoe shopping is a breeze when you've mastered the basics. Always read product descriptions in detail, as they can offer insights into the material, fit, and functionality.
Remember that sizes may vary by brand, so don't rely solely on your usual size. Customer reviews are a goldmine of fit, comfort, and durability information. If the online store offers a virtual try-on tool, use it to better understand how the shoes might look and fit.
5 – Returns and Exchanges: Preparing for Issues
Even with your best efforts, there might be times when the shoe just doesn't fit right. Be prepared by understanding the retailer's return and exchange policy before you place an order. There may be a timeframe in which you're still allowed to return your online purchase without issue. The policy might also state if you can return it for free or if you'll have to cover the shipping costs.
When you receive your order, save the packaging until you're sure the shoes are keepers. Also, don't feel down when they don't fit. It's okay to return a pair that doesn't meet your expectations.
Step Out In Style And Comfort
The world of online shoe shopping can seem overwhelming at first. However, once you're familiar with the different shoe types and understand the importance of the right fit, you'll be navigating the digital shoe aisles like a pro. With the right knowledge and a dash of patience, you can turn online shoe shopping into a rewarding and enjoyable experience.
---