Materials Suitable For A Bodycon Dress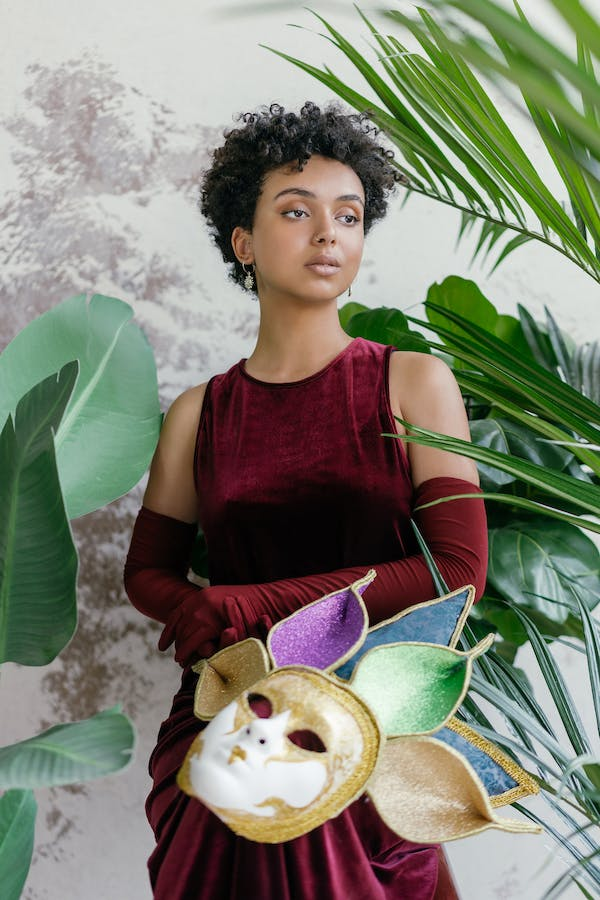 Bodycon dresses have been a fashion staple for years, and it's easy to see why. They hug your curves in all the right places, making you feel confident and sexy. But with so many different materials available, choosing the perfect bodycon dress can be overwhelming. Do you opt for a stretchy jersey or luxurious velvet? Should you choose a thick knit or lightweight lace? Don't worry – we've got you covered!
In this article, we'll break down the best materials for bodycon dresses and help you find the perfect one to flatter your figure.
What Is A Bodycon Dress?
A bodycon dress is a form-fitting garment that hugs your curves and accentuates your figure. The term "bodycon" stands for "body-conscious," as the dress is designed to show off your shape. These dresses first gained popularity in the 1990s, and they've been a fashion staple ever since.
Bodycon dresses come in all different styles, from short and flirty mini-dresses to elegant midi-length options. They can be made from a variety of materials, including stretchy jersey knit, soft velvet, delicate lace, or thick bandage fabric.
Whether dressed up with heels and statement jewelry or dressed down with sneakers and a denim jacket, the versatility of a good bodycon dress makes it an essential piece for any wardrobe.
Materials Suitable For A Bodycon Dress
When it comes to bodycon dresses, the right material can make all the difference. Ideally, you want a fabric that's stretchy enough to hug your curves but also firm enough to smooth out any problem areas.
Spandex Or Elastane: One popular material for bodycon dresses is spandex or elastane. This synthetic fiber has excellent elasticity and can help give you a flattering silhouette. Another option is viscose, which is made from natural fibers and has a soft feel against the skin.
Cotton Blends: Cotton blends are another great choice for bodycon dresses as they provide comfort while still being form-fitting. Polyester and nylon also offer good stretch and durability but may not be as breathable in warmer weather.
Silk Or Velvet: For those looking for more luxurious options, silk or velvet can add an extra touch of elegance to any bodycon dress. However, keep in mind that these materials may require special care when washing or cleaning.
Ultimately, choosing the right material depends on personal preference and style goals. Consider what feels comfortable yet fashionable for your individual taste and figure type when selecting your perfect bodycon dress material!
How To Pick The Right Bodycon Dress For Your Figure
When it comes to bodycon dresses, the fit is everything. It's a form-fitting dress that hugs your curves and highlights your figure. But with so many different styles out there, it can be daunting to find the right one for your body type. Here are some tips on how to pick the perfect bodycon dress for you.
Consider Your Body Shape: Firstly, consider your body shape.
If you have an hourglass figure, opt for a dress that accentuates your waistline and falls smoothly over hips and thighs. A V-neck or scoop neck will also flatter this kind of physique by elongating the torso area.
If you have a pear-shaped figure, go for dresses that cinch in at the waist while skimming over hips and thighs without being too clingy. A-line skirts or wrap dresses suit this frame well by drawing attention upwards towards the upper half of the body.
For those with an apple-shaped figure, look out for stretchy fabrics like spandex that can comfortably hug around stomachs without feeling too tight or constricting.
Comfort: Don't forget about comfort! Make sure to try on different sizes as everyone's measurements vary from brand to brand – ultimately ensuring a comfortable wear throughout any event!
Conclusion
To sum up, a bodycon dress is the perfect choice for women who want to show off their curves and feel confident in their own skin. When it comes to materials suitable for this type of dress, there are plenty of options available on the market.
From stretchy fabrics like spandex and elastane to more structured materials such as neoprene or scuba, each material has its own unique properties that can enhance your figure and provide comfort at the same time.
Remember to choose a bodycon dress that fits you perfectly based on your body shape and size. You don't have to be super skinny or tall to rock this style – with the right fit, anyone can look amazing in a bodycon dress!
---