Renting a Wedding Car: Tips and Tricks for a Seamless Experience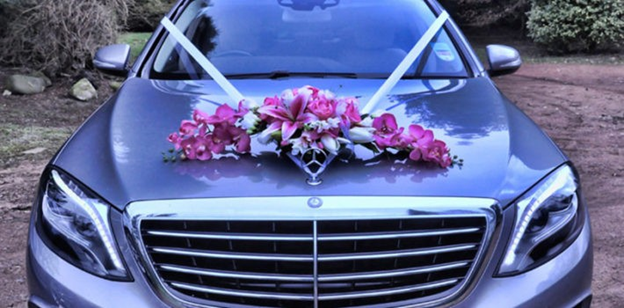 Renting a wedding car can be an exceptional way to elevate your big day from ordinary to extraordinary.
A well-chosen vehicle can be the perfect accessory to complement your dress or suit, and to drive you and your future spouse in comfort and style to the church or reception venue.
However, if you fail to approach car rental strategically, you might end up with disappointments, which can derail your entire wedding day. To help you execute a fantastic car rental experience for your wedding day, we have compiled some valuable tips and tricks for you.
These useful tips will help you navigate the whole process, from selecting the ideal car to managing your budget and minimizing your stress levels. Whether you want a classic chauffeured car, a sporty convertible or any other type of vehicle, this blog post has something for everyone.
Our focus is to provide you with a wealth of information that will empower you to make informed choices and reduce the likelihood of last-minute surprises. So without wasting any more time, let's
Consider the vehicle type and size:
When renting a Vintage Wedding Cars, it's important to consider the vehicle type and size as it can greatly affect the comfort and safety of the bride and groom. The first step is to determine how many passengers will be traveling in the car.
If it's just the couple, a classic sedan or convertible could be a good option. However, if the couple has bridesmaids and groomsmen who need to be transported as well, a larger vehicle such as a limousine or SUV may be necessary.
In addition, consider the dress styles of the wedding party as it may impact the type of car needed. For example, if the bride has a large ball gown, she may need a car that has enough space for her dress. By carefully considering the vehicle type and size, you can ensure a seamless experience on the wedding day.
Research rental companies in advance:
Researching rental companies in advance is a crucial step in ensuring a seamless experience when renting a wedding car. By doing your research beforehand, you can avoid last-minute surprises and ensure that the company you choose is reputable and reliable.
Start by looking for rental companies in your area that specialize in wedding car rentals. Read online reviews and check their ratings with the Better Business Bureau to ensure they have a positive reputation.
Look for companies that offer a range of car options to fit your needs and preferences. Additionally, be sure to inquire about any extra services or packages they may offer, like decorated cars or chauffeur services.
Taking the time to research and compare rental companies will give you peace of mind on your special day and ensure that your wedding car rental experience is everything you hoped for.
Determine rental duration:
When renting a wedding car, one crucial aspect to consider is how long you will need the vehicle. It is important to determine the rental duration before you begin the booking process to avoid any unexpected charges or delays.
Most rental companies offer hourly, half-day or full-day rates, with additional charges for overtime or exceeding the agreed rental period.
To determine the rental duration, consider factors such as the distance between venues, the length of the ceremony and reception, and any special stops or photo opportunities along the way.
Planning the rental duration beforehand will help you make an informed decision that suits your budget, schedule, and transportation needs, ensuring a seamless and stress-free wedding day experience.
Review insurance coverage:
A key aspect to consider when renting a wedding car for your special day is to review your insurance coverage. You want to ensure that you and your partner are fully protected against any unforeseen circumstances that may arise.
Start by contacting your insurance provider to determine if your personal policy covers rental cars, or if you will need to purchase additional coverage from the car rental company.
It is important to review the terms and conditions of any additional insurance coverage to avoid any unexpected fees or exclusions. By taking the time to review your insurance coverage, you can have peace of mind and enjoy your wedding day without any worry about potential mishaps.
Request a contract for the rental agreement
Renting a wedding car is an essential aspect of any wedding, and it is important to make sure that the rental agreement is handled professionally. One of the most vital components of the rental process is requesting a contract for the rental agreement.
This agreement between the rental company and the client outlines the terms and conditions of the rental, including the timeframe, cost, and responsibilities of each party.
Requesting the rental agreement in advance enables you to review the information and ask any questions you may have before the event. It also ensures that both parties agree on the terms and conditions, preventing any misunderstandings or issues from arising on the day of the wedding. Therefore, be sure to request and thoroughly review the rental agreement in advance to ensure a smooth and enjoyable experience on your wedding day.
---