Importance of make-up scissors in fashion accessories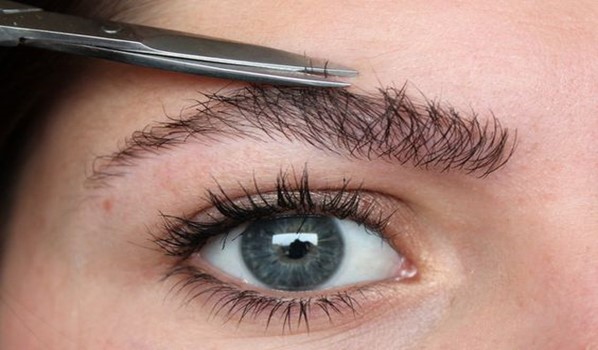 If you are into make-up or looking forward to starting your make-up journey, you should know that make-up is all about paying attention to the little details. From knowing your skin type to choosing the right kind of product, the little details matter the most.
It is in this context that the ideal make-up scissors are extremely important. They are not just another pair of scissors that you most probably have at home. They are an integral part of fashion accessories and a must-have to get the perfect look.
Why Make-up Scissors are important
The term make-up scissors encompasses a wider range of scissors, including eyebrow scissors, scissors to trim your nail, etc.
When thinking of fashion accessories to buy, make-up scissors might not come to mind, but irrespective of that, it is essential to have just the right pair of scissors for the following reasons:
– Precision – As mentioned earlier, make-up scissors are not just another pair of seasons; they are made for the specific purpose of suiting your needs. They bring accuracy to your look. For example, you can put nail trimmers to use to give your nails a gentle curve to make it easier to shape them. Similarly, eyebrow scissors are designed to trim your eyebrows to provide them with a defined shape just the way you want.
– Self-sufficiency – Eyebrow scissors come in handy in moments of need and help you get rid of the extra hair. Having a pair of make-up scissors allows you to keep your needs fulfilled by yourself and without having to rush to the parlor every other day. So, you have the confidence you need on the go.
– Helps you save money – Instead of going to the salon every ten days, you can take care of your personal requirements from the comfort of your home for only a small part of the cost. This also saves your time.
– Gives you control – When you have a make-up scissor at your disposal, you don't have to worry if the salon lady will not stand up to your expectations. Whenever you feel like it, you can just reach out to the scissors and do your work on your own. It gives you autonomy over your body and reduces dependency.
It is for all these reasons that make-up scissors play a crucial role in your fashion accessories. Needless to say, it is also essential to consider a few things while buying make-up scissors to make sure that they are worth your money and are actually of some use.
What all to consider when buying a pair of Make-up Scissors?
Here are a few things that you should keep in mind when investing in make-up scissors:
– Quality of material used – The best kind of make-up scissors are made of premium quality stainless steel to ensure durability. They should be rust-resistant for long-lasting use. The quality shouldn't be compromised at any cost.
– Sharpness – Scissors with blunt ends are of no use; the tip, as well as the blade edges, should be sharp for accuracy and precision while trimming. Along with being sharp, the blades also need to be able to open smoothly for untroubled use.
– Size and weight – The right kind of make-up scissors should be ergonomically designed; they should be lightweight to make them easier to use. The right kind of pair shouldn't be too large; otherwise, they would be difficult to carry around. They shouldn't be too small either, or you wouldn't be able to use them with ease.
– Price – It is essential to buy a pocket-friendly pair of scissors that doesn't burn a hole in your pocket. Buying very cheap scissors can also turn out to be futile; therefore, it is critical to invest just the right amount of money in make-up scissors.
– Grip – Scissors should be easy to hold to make them comfortable to use. The finger holes must be large enough to offer comfort and optimal control. The group must be non-slippery to offer hassle-free performance.
Apart from the things mentioned above, you should also keep in mind your personal requirements when choosing a pair of make-up scissors. Do not get confused by the hundreds of options available; know your requirements and accordingly buy one that caters to your demands.
Conclusion
Make-up is a way of self-expression. It's something you do for yourself and not for other people to see. It goes hand in hand with confidence and self-esteem. Make-up makes you ready to take on the day, and it adds a sense of control to your personality.
Make-up scissors can form a crucial part of your fashion accessories. Most people don't realize how useful a pair of make-up scissors can prove to be. They save time and money, liberate you from being reliant on someone else for your most basic beauty needs and give you command over your own body. Just keep in mind a few things while buying a pair, and voila! You have found your perfect pair of make-up scissors. You can now say goodbye to tedious parlor visits and be your own beautiful self all the time.
---