How to Start a Clothing Line Business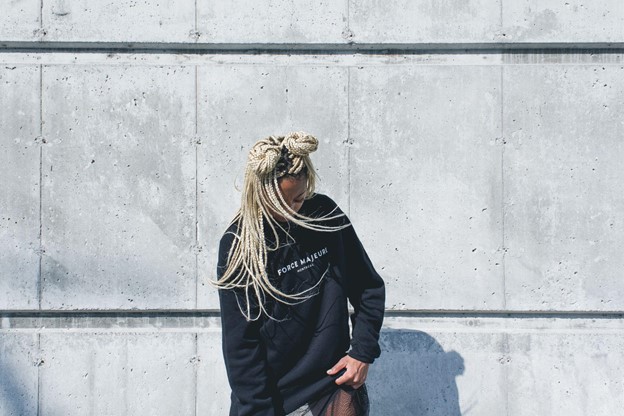 Starting a clothing brand may be a highly gratifying experience.
Depending on the kind of clothing line you want to promote, there will most likely be many stages involved in the process.
The more engaged you want to be in your line's sourcing and manufacturing, the more time, energy, and money you'll have to spend.
Starting a clothing business line is not as simple as announcing that you will be starting a clothing line enterprise. It takes a meticulous step-by-step process to be successful in establishing your brand.
According to research, the online clothing business is thriving and expanding year after year. So if you are interested to know how to start a fashion brand, look no further!
In this article, we will dive right into details on how you can start a clothing line business.
A simple step-by-step guide to starting a clothing line
1 – Write down your business draft plan
Writing and implementing a business plan at the beginning of your venture is highly advantageous.
This strategy will serve as a road map detailing how you will achieve your objectives over the following years. But keep in mind that your company strategy isn't set in stone.
Running a company is a never-ending process. It is important to have a clear course of action, but it is also critical to be adaptable and flexible.
This flexibility is particularly essential in the retail industry, which is always changing in line with trends.
However, having a solid foundation in the form of a company strategy may make such changes much less overwhelming.
2 – Figure out your niche
After you've developed your business strategy, the following stage in starting up a new clothing line is to identify your market and industry specialization.
In general, the most successful companies identify a market need and then develop a product specifically to solve that problem.
Whatever your motivation for establishing a business, it is critical to identify your specialty from the beginning.
Starting a clothing company is a very personal experience. You must be an undoubtedly creative individual with something unique to contribute to a fast-paced business.
3 – Study and understand your target market
Once you've come up with a company concept, you must thoroughly grasp the customer for whom you're creating.
Your designs, fabric selections, sourcing, and manufacturing budget, and retail channels must all appeal to your target demographic's purchasing habits, lifestyle, and interests.
Therefore, don't get started with any of the above until first knowing your audience.
4 – Design your brand and source clothes
It's time to get down to business and learn how to establish a clothing line by designing your clothes and finding your materials.
For many entrepreneurs establishing a clothing line, the most difficult aspect lies in apparel design, particularly if they have never worked in the fashion industry before.
Product design is one of the most fascinating phases of any clothing company.
Even if you only have a design idea for one product in these early stages, start sketching it out on paper or on the computer.
After you've completed your sketches, you'll need to consider your 'tech pack,' which is the important information you'll provide to your manufacturer.
It must contain all of your product's characteristics and technical specs, from design and dimensions to materials and any additional accessories or features.
Following that, you'll need to begin pattern creation and grading before locating a manufacturer.
5 – Find a manufacturer partner
Consider aspects such as minimum order quantity, pricing, quality, and reliability while looking for a manufacturer.
You may also want to look for a manufacturer that has in-house pattern designers to help you simplify your operations.
Finding the suitable manufacturer to create your clothes is critical in realizing your brand's vision and goals.
After all, if you don't have a trustworthy manufacturer, your clothing line won't be able to survive.
6 – Price your clothes
Before you can start your apparel line, you must first price your items.
You'll have a better idea of how much it costs to establish your clothing brand after you've chosen your materials and manufacturer, and you'll be able to price your products appropriately.
You'll want to find a balance between earning a profit and charging a price that consumers are ready to pay.
7 – Strategies on how to market your clothes
The next step is to decide where you will be selling your clothing brand — whether it's through your own online shop, a marketplace, or somewhere else.
The goal is to get your brand and business exposed to your audience.
To successfully highlight your brand, you don't need a large marketing budget or even prior company marketing expertise.
Aside from the low costs, platforms like Instagram and Facebook provide more transparency and interaction with your client base, which modern customers appreciate.
8 – Consult an expert
Although your clothing line concept is all on your own, you cannot expect to completely launch your company without some assistance every now and then.
This is particularly true if you are new to the fashion business. Schedule a meeting with wholesale clothing distributors, share some ideas and take notes to initiate.
Leveraging opinions from an expert or a network of other fashion designers may decide the difference between success and failure.
9 – Know your financial management strategy
Even if you began your clothing line as a single proprietor, you would need to have a separate company bank account.
First and foremost, remember to establish a company bank account.
Opening a business account can help you separate your corporation and personal finance, sparing you from future accounting, tax, and legal issues.
Second, with all of the initial expenses incurred by launching a clothing line, a company credit card may be very beneficial.
Not only will you be able to fund your operations, but you will also be able to start establishing credit and take advantage of any incentives offered by the card.
Third, in order to handle your transactions with suppliers, manufacturers, sales, and any expenses incurred by launching your clothing line, you'll need to set up a payment system that allows you to keep track of everything in one place.
Takeaways
Even when there was some trial and error in the beginning, those brands following a business strategy would most likely continue to grow on a sustainable level.
Try adapting our step-by-step tutorial to help build your own company strategy.
As you begin your clothing business adventure, be ready for highs and lows.
Starting a new business from the ground up is never simple, but it is worthwhile. Remember that all of today's renowned business began somewhere.
---