How to Setup a Virtual Party with Your Friends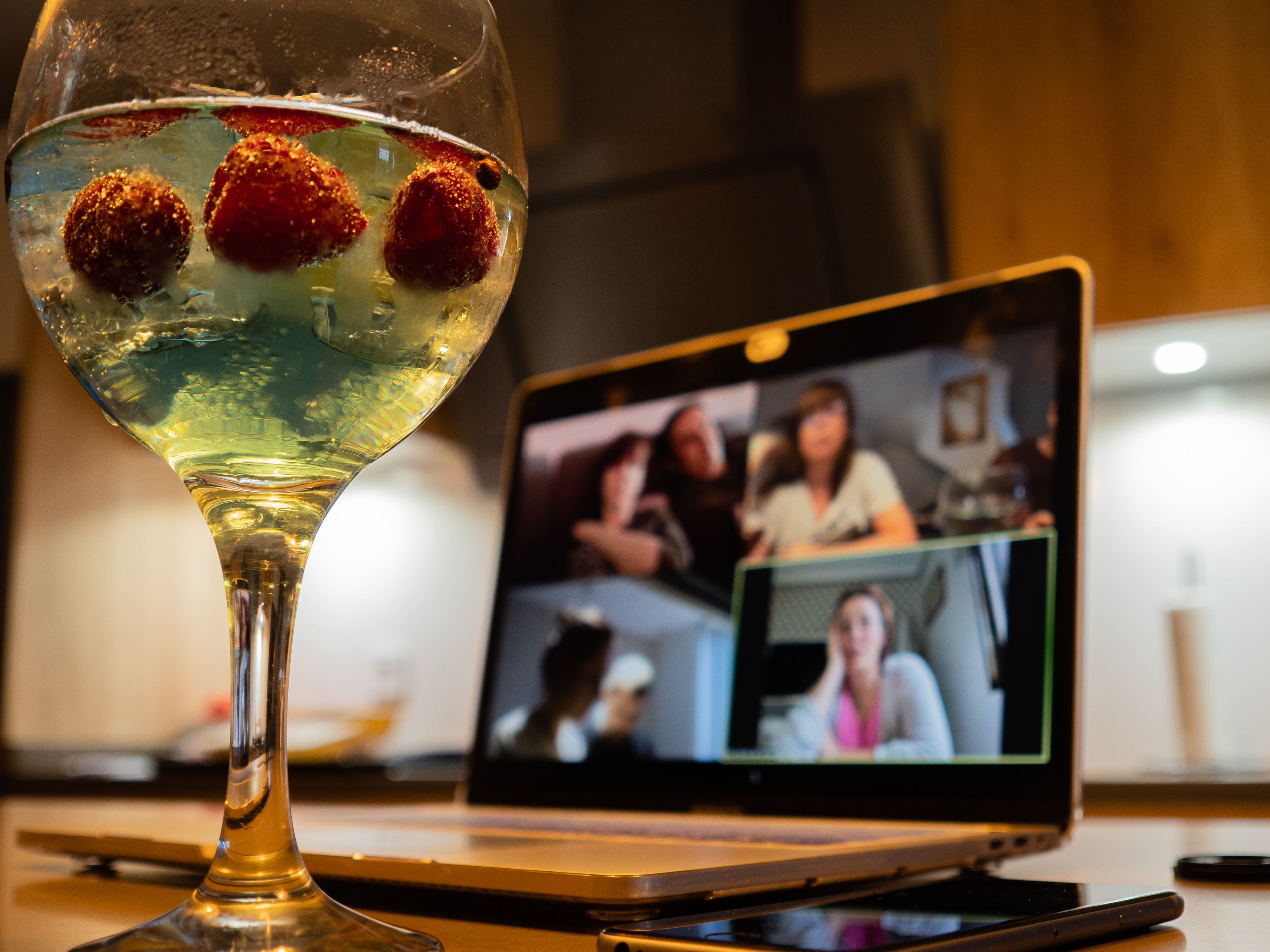 Being stuck inside your home during this pandemic may feel very isolating, most particularly for those who are extroverts. With today's current situation, there's no excuse for not connecting with your loved ones, especially your friends. So, why not set up a virtual party instead of spending your stays at home worried and frustrated about everything, right?
It doesn't matter if you have many friends or a few good ones. What matters is that you'll do yourself a favor to be happy and enjoy life while staying connected with your friends amidst pandemic.
If it's your first time to setup a virtual party with your friends, below are some of the ways to do it properly:
Excite Your Guests with Invitations
Invitations may be as simple or as formal as you'd like. You may send some quick texts to group chats with friends or create digital invitations from greenvelope.com. If you're planning for a bigger event, you can make your invitations more official by printing some customized paper invitations and mailing them to all of your guests even if it's a virtual party.
Choose Your Platform
One of the first things that you'll need to set up a virtual party with your friends is the right platform. At present, there are numerous platforms you can choose from. Depending on what you prefer, your chosen platform could be any video conferencing apps like Zoom that's available for free.
When looking for a platform, there are some features that you may consider and that includes how good it is in determining who's playing music or talking, video quality, and, if it enables filters, customized backdrops.
If possible, explore your options to find the best one that suits your guests and virtual party best. You might want to ask your friends about the video conferencing apps they often use or which of the ones available are easy for them to navigate. This will give you an idea on which platform can make your virtual party a success. Just make sure that your internet connection is stable and your device won't act out when the party gets started.
Have a Guest List
The online world might be infinite, but the people in attendance may either make or break a virtual party. Depending on your chosen platform, you may have at least 50 or more people connected at once. Whether you like a Barbie-style party or a retro style for your party, the microphones and many faces could make it a bit confusing, so it's crucial to keep it small.
Usually, the golden rule of many event planners is to invite 30-40% more people than you expect. But, at the end of the day, the choice is yours.
Choose a Perfect Date and Time
Although it may seem that almost everyone is available, it's still necessary to ask your friends about the best date and time for them to join you in a virtual party. Then, send your invitations in advance like two weeks earlier.
For a weeknight party, you might want to know what times or days work best for your friends. If all of you are using a shared calendar, it would be best to ask them to share their schedules with you, so you'll find the perfect available time slots.
Be Mindful of Your Friends Who aren't So Tech Savvy
You can't assume everybody on your guest list knows how your chosen platform works. Therefore, once you have chosen a platform, see to it that you enclose some instructions when you're sending invites.
In addition, never just paste a link to your support website and take extra time to explain in your own words on how to use the platform and be part of your virtual party.
Be available if some of your friends have questions about your virtual party and ask them to install the app you're using in advance so there would be more time to solve problems. This is because if you have a small amount of time, you might not want to spend half of it dealing with issues while the rest of your friends are waiting patiently for the virtual party to start.
Go Overboard with Decorations
Even if it's a virtual party, it doesn't mean that you should skip decorations. If you want to feel like it's a real party and set the mood, have some balloons in the background and streamers to let everybody know the day is going to be special. Choose a theme for your party and hang up wall arts that may serve as a conversation starter. Decorations may help any virtual party be more appealing and festive at the same time.
Suggest a Dress Code
Give everybody an excuse to change out of their work-from-home outfits and matching pajama sits. Then, get ready to glam up. Either in costumes or in fancy clothes, incorporating dress codes may add fun elements to your virtual party. If you have a themed party, suggest everybody to dress up as their favorite character or if there's no theme, ask everybody to dress up in their best clothes.
Plan Extra Activities
Depending on your time and budget for your planning, you might want to level up the entertainment experience in your virtual party by including extra activities. You may consider activities like watching movies together with a browser extension or sing karaoke songs on YouTube.
You may also send your guests some instructions to make the official drink for your virtual happy hours and play trivia games to keep the conversation going. But, if you're not planning for anything and you want to have a natural conversation, remember that distance could make that hard, so you might like to have some icebreakers in case things need a bit of push.
Conclusion
There are lots of ways to celebrate with your friends while keeping your distance. Those above tips will help you set up a virtual party successfully, which will surely help you find some new ways to celebrate life and enjoy the moment even if things aren't as they were before. So, plan your virtual party at the earliest and see the difference of having a great time with your friends.
---