How to Become a Model: Top 5 Model Agencies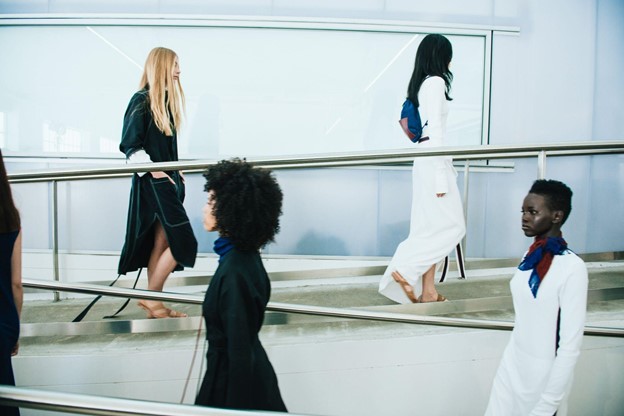 Modeling is a career a lot of people dream of. It is nowhere near as easy as some seem to assume, but if successful, it is worth the effort. Despite all the hard work, being a model pays off thanks to an impressive income, basically unlimited travel opportunities, and a lot of other hefty bonuses.
Even If you are not interested in a full-time modeling career, it can be a great side job, for example, for college students. Modeling allows flexibility, so student models rarely have to fight for a week off during finals or beg professors for an extension on an important writing assignment. And they do have money to order essay services from professionals if necessary. Truly a student's dream. But the key is to choose the right mother agency, even for a part-time modeling career.
– 1 IMG Models
IMG Models needs no introduction. Even people who have little to no knowledge of the modeling industry have at least heard of it. Not to name-drop, but IMG has represented such models as Gigi Hadid, Kate Moss, and Miranda Kerr, among many others. So it is rightly known as the agency that represents the majority of supermodels.
IMG was founded in 1987. It has enough experience but not as much as some other agencies on this list. The founder, Mark McCormack, should be credited for IMG's rapid growth, but he must have had impressive scouts as well, seeing as Tyra Banks, Angela Lindvall, and Gisele Bündchen all joined IMG relatively early.
Now, the agency has offices in New York City, Los Angeles, London, Paris, and several other major cities across the globe. And it represents some of the top names in the industry. No other agency deserves the top spot on the list of best modeling agencies more than IMG. If in doubt, read its clients' reviews online. They are 90% positive.
– 2 Elite Model Management
While not as universally known as IMG Models, Elite Model Management is another top-level modeling agency that any model can be proud of being represented by. Founded in 1972 in Paris, Elite Model Management has since taken over the world. It has offices in major U.S. cities (New York, Los Angeles, Miami) as well as global fashion capitals like Paris and London.
When it comes to big names, Elite Model Management's track record is no less impressive than that of IMG Models. The supermodels that Elite Model Management has represented at some point in their careers include Cindy Crawford, Gisele Bündchen (in fact, it was the one who discovered her, even though she joined IMG later), Naomi Campbell, and Linda Evangelista, among others.
Despite sexual assault allegations and other problems that have surfaced repeatedly over the years, Elite Model Management remains one of the highest-rated and positively-reviewed agencies. The models it represents (including both new faces and experienced professionals) appreciate how proactive, high-paying, and for the most part, supportive Elite Model Management is.
– 3 Next Management
Founded in 1989 in New York City, Next Management is the youngest agency on this list. Back in the day, it went by the name of Next Models. But things have changed since. Next Management no longer represents models alone. Now, it offers representation to:
– Models are still Next Management's main focus. Some of the biggest names in the industry that the agency represents at the moment are Alexa Chung, Selena Forrest, and Abbey Lee.
– Since Next Management decided to work with talent beyond models, it has made a name for itself in the music industry. Next Management represents A$AP Rocky, Billie Eilish, Lana DelRey, and Dua Lipa, to name just a few.
– Digital influencers. Next Management keeps up with the times, which is clear from its willingness to work with fashion bloggers and other digital influencers. Not many modeling agencies do this. For example, Next Management represents Nash Grier, Miroslava Duma, and Rumi Neely.
– Finally, Next Management represents several well-known actors, although you will not see any A-listers among them. The best-known ones include Bonnie Wright and Rila Fukushima.
Since it works with talent across industries, Next Management might be a great choice for someone who does not intend to limit themselves to modeling only.
– 4 Ford Models
Founded back in 1946, Ford Models is by far the oldest modeling agency in the top-five list. In fact, it is one of the oldest ones in general. Experience is probably what helps Ford Models place as high as it does on most lists of the best modeling agencies. After all, it has worked with such legends as Brooke Shields, Beverly Johnson, and Suzy Parker.
While still one of the top modeling agencies in the world, Ford Models is not as sought-after as it once was. At the moment, the most famous models it represents are Caroline Trentini and David Gandy. While impressive, this cannot compare to IMG's or Elite Model Management's track records.
– 5 Premier Model Management
Forbes has lists for everything, including modeling agencies. And Premier Model Management is consistently featured in the top-seven, if not top-five. Probably, one of the things that prevent the agency from placing higher is that it is mostly focused on the U.K. market, which is not currently the leader of the modeling industry.
Still, Premier Model Management deserves all the positive attention it gets. It has an excellent reputation, is well-liked among models, and is really the best option for British models (at least before they become successful enough to sign with a higher-level agency). The supermodels that Premier Model Management has represented at some point in their careers are Naomi Campbell and Claudia Schieffer.
So, which one to try first?
Which model agency to go for depends on what your goals are, where you are in the world, and other factors. The best option is obviously IMG (by the way, it does not require a portfolio or any experience). But Next Management can be a better fit for anyone who wants to grow in the entertainment industry beyond modeling. So choose what feels right but pay attention to each agency's requirements.
---