Fun & Flirty Homecoming Dress Styles: Ideas For A Cute & Playful Look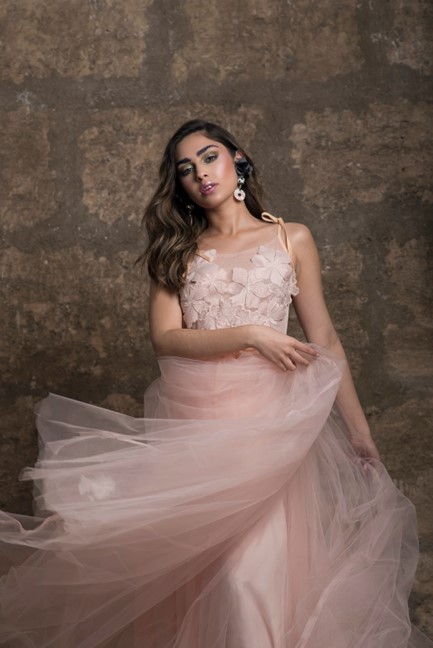 As summer ends and the leaves turn golden, homecoming season arrives with warm colors, tempting both current and former students to showcase their style and make a lasting statement. Among the many crucial aspects of this significant event, finding a dress that embodies the occasion's essence and leaves an unforgettable impression is paramount. Some prefer classic and elegant styles, while others prefer fun and flirty looks to showcase their playful side.
The 2023 homecoming season is fast approaching, and a multitude of distinctive dress ideas are available to choose from. From ruffles to bows to tulle skirts, these polished styles are guaranteed to elevate your fashion sense and leave a lasting impact on the dance floor. Here are some fun and flirty homecoming dress styles to consider.
Ruffles
To start off with cute homecoming dress ideas for 2023, look into ruffled dresses. They are a fun and feminine option that will add a playful touch to your look. Be it ruffles on the skirt, neckline, or sleeves – you get to choose your preference! A ruffled dress in a bright color like pink or red will make a bold statement, while a dress in a soft pastel shade will create a more romantic and delicate vibe.
Bows
Bows are another cute and playful detail that can add some extra charm to your homecoming dress. Go for a dress with a bow on the waist, back, sleeves, or neckline. A black or navy dress with a bow detail can create a classic and timeless look, while a dress in a bold color like yellow or green will be perfect for those who want to make a statement.
Tulle Skirts
Tulle skirts have been twirling around as a playful and trendy fashion statement for years, and their unique charm and allure still manage to captivate fashion enthusiasts. Step into a dress with a tulle skirt and feel like royalty, radiating a captivating and distinctive air of regality. Then, step out of the crowd and let the playful and feminine charm of a tulle skirt set your style apart with a delightful touch. Personalize your tulle skirt dress by choosing a length that suits your style, whether shorter or longer, while retaining a modern and sophisticated ambiance. Tulle skirts in soft pink or lilac exude a dreamy, ethereal aura, while black or silver tulle skirts give off an edgy, rebellious vibe that can add a daring twist to your style.
Off-The-Shoulder
Show off those beautiful shoulders and collarbones! You can choose between fitted or flowy styles to achieve a unique and fashionable look, and make a statement with classic black or navy, or opt for bold and daring red or purple options.
Sequins
Add some sparkle to your dress with the playful trend of sequins. From all-over sequin dresses to sequin detailing on the bodice or skirt, there are endless options to turn heads on the dance floor. Stand out with a bold blue or green dress or create a glamorous and sophisticated look with a silver or gold sequin dress.
In conclusion, there are plenty of fun and flirty homecoming dress styles to choose from in 2023. Beautifully exude elegance and confidence on your special night by discovering the dress that perfectly matches your personality and style through exploring different colors and styles such as ruffles, bows, tulle skirts, off-the-shoulder, or sequins. With these cute homecoming dress ideas, you'll be sure to turn heads and make memories that last a lifetime. So go ahead and have fun while looking your best in
---